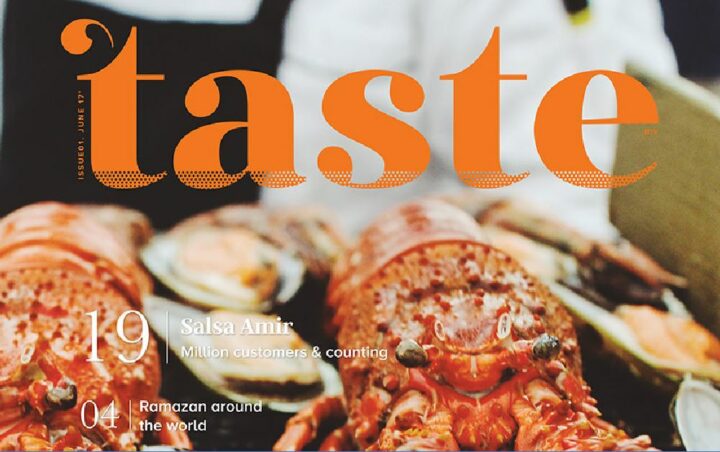 Taste: a new magazine featuring food and drink stories
Taste, a new magazine featuring food and drink stories, has been launched. The first issue of the bi-monthly magazine was launched this July, presenting local eateries, recipes and stories covering the creative minds behind the most popular gourmet experiences the country has to offer. The magazine is published by MarComms Pvt Ltd, a creative marketing consultant based in the Maldives.
"An interest in the increasing number of cafés and restaurants, and the ideas they hold towards food and recipes laid the stones to publishing Taste," says Mariyam Waheeda, the Editor in Chief of the magazine.
"It is targeted towards restaurateurs, food lovers and chefs. Actually, it's aimed at practically everyone who loves food," says Mariyam. "In the Maldives, people often cook at home whilst also often enjoying the experience of dining out."
Taste seeks to revolutionise eating habits, by keeping people informed of the wonderful specialities and exquisite dishes served at local cafés and restaurants. "The Maldives is home to talented chefs and amazing recipes, completely left undiscovered and with this magazine, we hope to bring these talented individuals to the limelight," adds Mariyam.Taste further hopes to feature frequent visitors to cafés and restaurant and share their take on the food and services, in turn giving the outlets feedback to improve services and ensure customer satisfaction is met. With a creative team motivated in covering all the great bits of the food industry, Taste is spearheaded by a young and experienced crew of writers employed by Marcomms.Mariyam explains that financial constraints related to printing were of an issue for the magazine, but they were able to overcome the issues with the assistance of Taste's keen sponsors. "Given the nature of the magazine, and the relatively new class of the project, there is a host of opportunities to be explored in expanding the tourism and gourmet industries in the Maldives," she notes.
Currently, the magazine is available at some hotels and selected restaurants around the city. "Free copies of the magazine are up for grabs for anyone interested in a pleasant read about the various foodie adventures to seek out in the Maldives," adds Mariyam. For more information, or to read the digital edition, please visit taste.mv.