THE OZEN COLLECTION Begins a Year of Wellness
OZEN RESERVE BOLIFUSHI and OZEN LIFE MAADHOO have curated a year filled with meaningful wellness activities for guests. The resorts are hosting a series of wellness practitioners as well as conducting weekly wellness activities at ELENA Elements Of Nature spa and wellness centre.
ELENA Elements Of Nature is inspired by the elemental energies – Wood, Fire, Earth, Metal, and Water – that flow within and around us. The spa at OZEN RESERVE BOLIFUSHI features four overwater and four garden treatment rooms, a hairdresser and beauty salon, a spa boutique, and an exclusive photo lounge.
Bolifushi island in South Male' Atoll welcomed Joanne Morgan, Neuro Linguistic Programming Therapist; Life Coach and Mentor in January 2022. In the upcoming months of March until May, Sound Therapist, Energy Healer and Yoga Instructor Rick Liddle and Nevine Jacxsens will offer guests a range of healing experiences.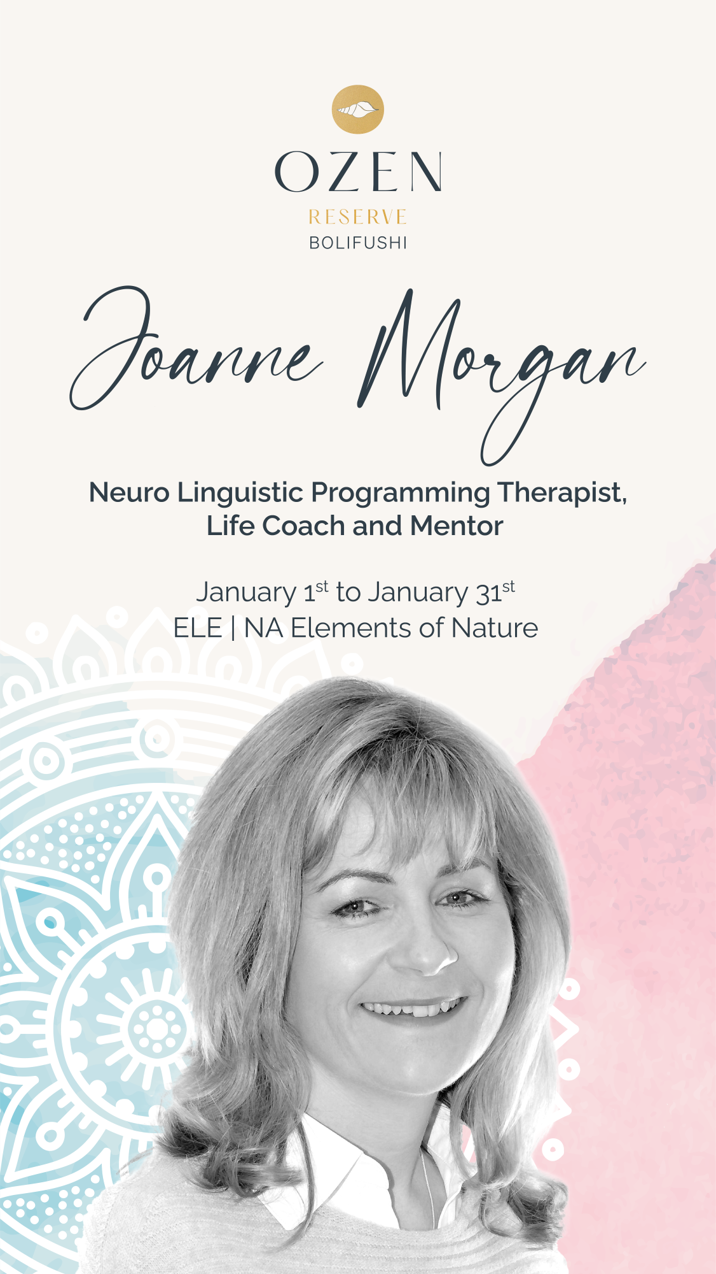 In May 2022, Bolifushi will launch exclusive Lifestyle Wellness Packages for RESERVE Guests and Royal RESERVE. These special packages are dedicated for guests staying at the Sunset Earth Pool RESERVE, THE OZEN RESERVE, Private Ocean RESERVE with Slide or the Royal RESERVE – an experience all about grandeur, seclusion, and indulgence.
Resident practitioners at the resort include Holistic Wellness and Ayurveda Practitioner Arun Raj and a medical aesthetic spa treatment menu by Medi Spa.
Just a 26 km distance from Bolifushi Island, OZEN LIFE MAADHOO features six over-water treatment rooms with glass bottom floors, along with a fully equipped gymnasium and a salt pool, steam sauna facilities, a salon, and a boutique.
Guests are up for a wide variety of wellness experiences for both mental and physical wellbeing. Visiting Practitioners include Dr. Shimi Mary, Mental Health Expert and Certified CBT Practitioner in January and February; Nimisha Rattan, Wellness Practitioner and Integrated Alternate Therapist in March and April and Caroline Alboreti, Acupuncturist and Naturopath during August.
Throughout the year, Resident Practitioner Dr Aravind James, Naturopathic and yoga doctor will help guests make most of the lush tropical surroundings and healing ocean breeze. Dr Aravind, who specialises in combining traditional healing therapies with modern scientific techniques, will tailor the sessions to give the best results for guests' specific requirements. Furthermore, Resident Skin Specialist Iyanu Okusanya will be on the island to help guests in treating sun damaged skin, ageing skin, skin resurfacing and more. She also implements the use of touch therapy to help boost the skin's cell turnover of collagen and elastin.
OZEN RESERVE BOLIFUSHI and OZEN LIFE MAADHOO will carry out daily wellness activities every week, such as sunrise yoga, sound healing workshops and various gym activities. Soulful Moonshot Meditation (Full Moon Meditation) celebrations will be held each month following the cycles of the full moon. With this practice, guests can align themselves with the spiritual energy of the full moon – a great way to get grounded, embrace self-improvement, and feel more connected.
For more details about the wellness packages or bookings, contact spa.wellness@ozen-maadhoo.com and wellness@ozenreserve-bolifushi.com.
Featured Image: OZEN LIFE MAADHOO