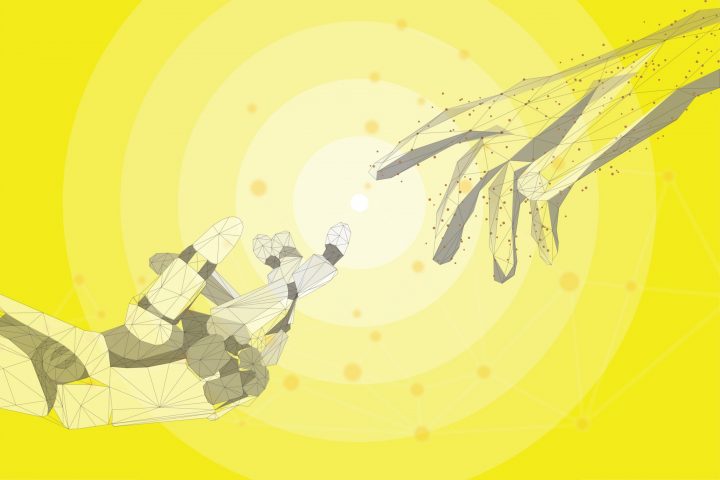 The Touchless Revolution
Contactless tech pre-dates the COVID-19 pandemic. However, the crisis accelerated the adoption of new technologies in the hospitality and travel industry. In our cover story for Issue 53, contributing editor Naufal Naeem 're-imagines' the old ways by looking at the changes that the COVID-19 pandemic has necessitated in how we interact with each other. For hoteliers and the hospitality industry in general, ensuring a safe guest journey and establishing trust and safety with our guests is paramount.
You can download Issue 53 here.
A Social Evolution
We are currently witnessing social evolution in real time. Forced upon us by a microscopic entity, it is changing the way we live, work and interact with our peers and loved ones. These are fundamental changes that are shaking up the social structure, and behaviour that we have become so used to in our everyday lives. Ultimately, we are facing an event that is challenging and testing the fundamentals of our primal adaptation, as a species that is highly social.
Our war with Pestilence is far from over. Bringing forth massive upheavals culturally, socially and even politically, the aftermath of this event will linger on for many years to come. Just like the bubonic plague to the Spanish Flu, pandemics of this scale are colossal catalysts in activating paradigm shifts in our society as a whole. Such transformative events have unfortunately become a human reality. These are events we as a species undergo periodically. Perhaps it can also be seen as crucial moments in time that reminds us of our vulnerability and responsibility to the world we live in and to the global society in its entirety. The importance of global co-operation in achieving a safer tomorrow as one global community is now a definite necessity in this war.
With the coming of the virus, the pandemic has made the sense of touch a threat to our wellbeing. A natural sense that comes to us unconsciously has now become immobilized. It's a sense that really plays a huge role in the expression of our emotions. The receptors on our skin immediately sets off an emotional response with each and every physical touch. Whether it's a warm hug when we meet a friend or a handshake with your colleague at the office, physical interaction is being replaced with physical distance between each other, which now signals care and respect towards the other.
A Time to Reimagine the Old Ways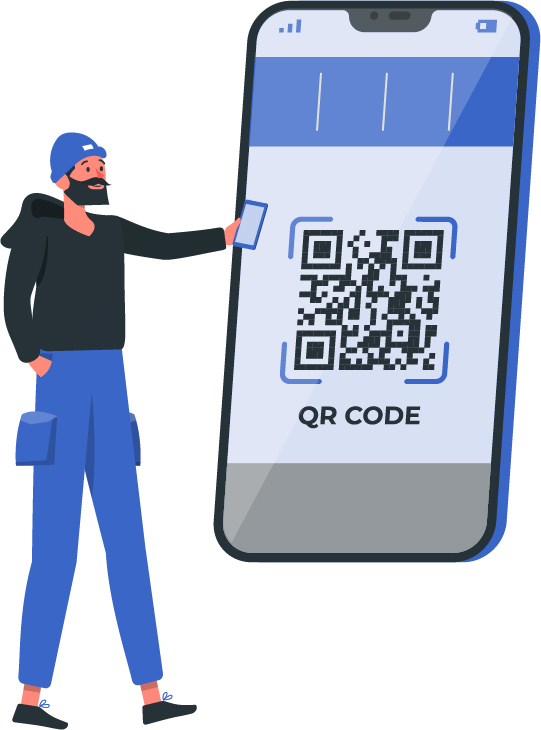 As the tourism industry slowly restarts across the globe, one of the heaviest concerns on the minds of hoteliers is how we are going to adapt to the new reality. How do we align our strategies in the new consumer landscape? How do we adapt our products and services to meet the new requirements? The biggest challenge now is building trust and confidence in our travelers. This is what really sways them, not the price. In order to do this, we first need to set the foundations on which we can build the rest. In a world where touch is a threat, a "contactless" guest journey is what needs to be pursued in the new reality. From the stage of booking to post stay, technology and digitization needs to be brought to the forefront in enabling a completely touchless guest journey in hospitality.
Let's take a look at the four-step approach proposed by McKinsey & Company to help businesses to move towards greater contactless operations. This way, instead of looking at one particular business in hospitality, we can take a more holistic approach in understanding what you could do with your business today, tomorrow and beyond.
IDEA – A four step approach to risk management for business operations

This four-step approach helps businesses to identify where interactions take place in their operations, the intensity and frequency along with the level of risk they impose to both their employees and customers. Finally, by understanding these touch points, businesses can assess what are the practical solutions that they can deploy to effectively minimize the risk factor. Last but not least, businesses will need to be on the ball and be adaptive to the continuously evolving situation and adjust their deployed solutions to enhance their customer experience alongside addressing the safety for both their clients and employees.
Hotels & Resorts
When it comes to hotels and other accommodation providers, there are numerous points at which technology can be deployed to reduce direct contact between guests and employees alongside reduction or removal of barriers that will require physical interactions to move through. Let's take a look at the entire guest journey experience to determine where we can deploy relevant solutions.
Pre-Stay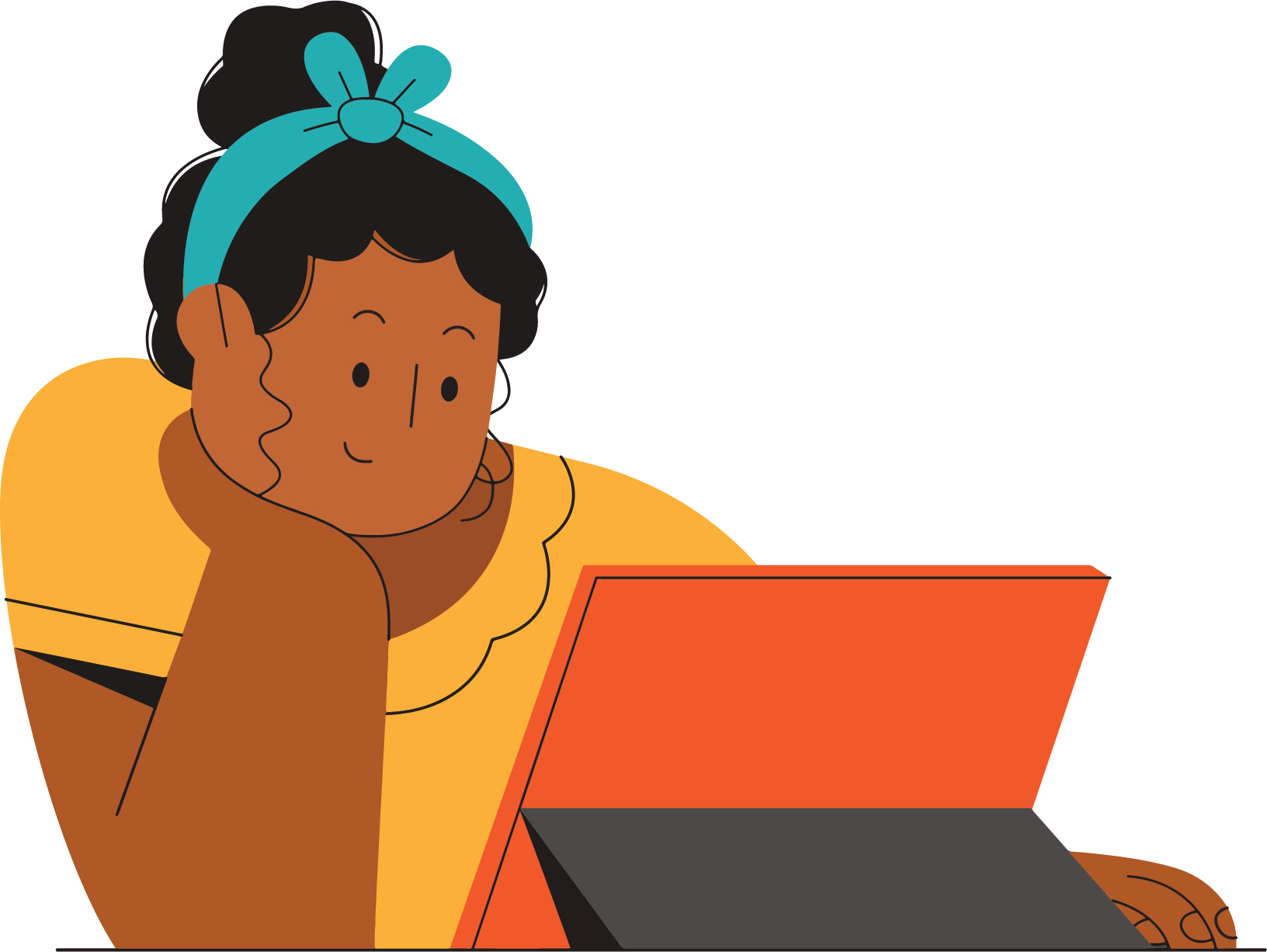 At this stage, guests are looking for the right hotel experience through research, reviews and consultation with travel specialists.
Virtual walk throughs of the property
Introduction to the hotel's mobile application
Check-in Process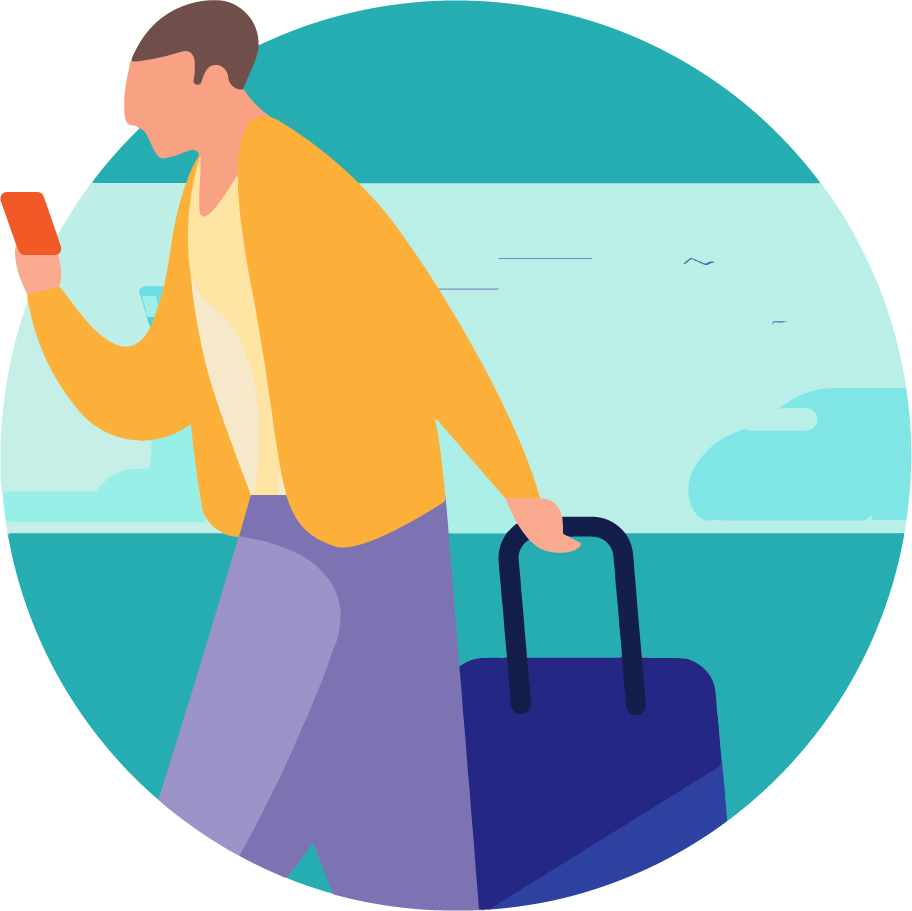 This usually involves numerous touch points which needs to be addressed, from meet and greet at the airport by the hotel's staff to the guest's physical movement through the hotel premises for the check-in process.
Automated doors – for touchless entry to the premises
Biometric authentication for guest identification
Automated check-in through hotel's mobile application
Facilitating contactless payment options
Stay & Moving Around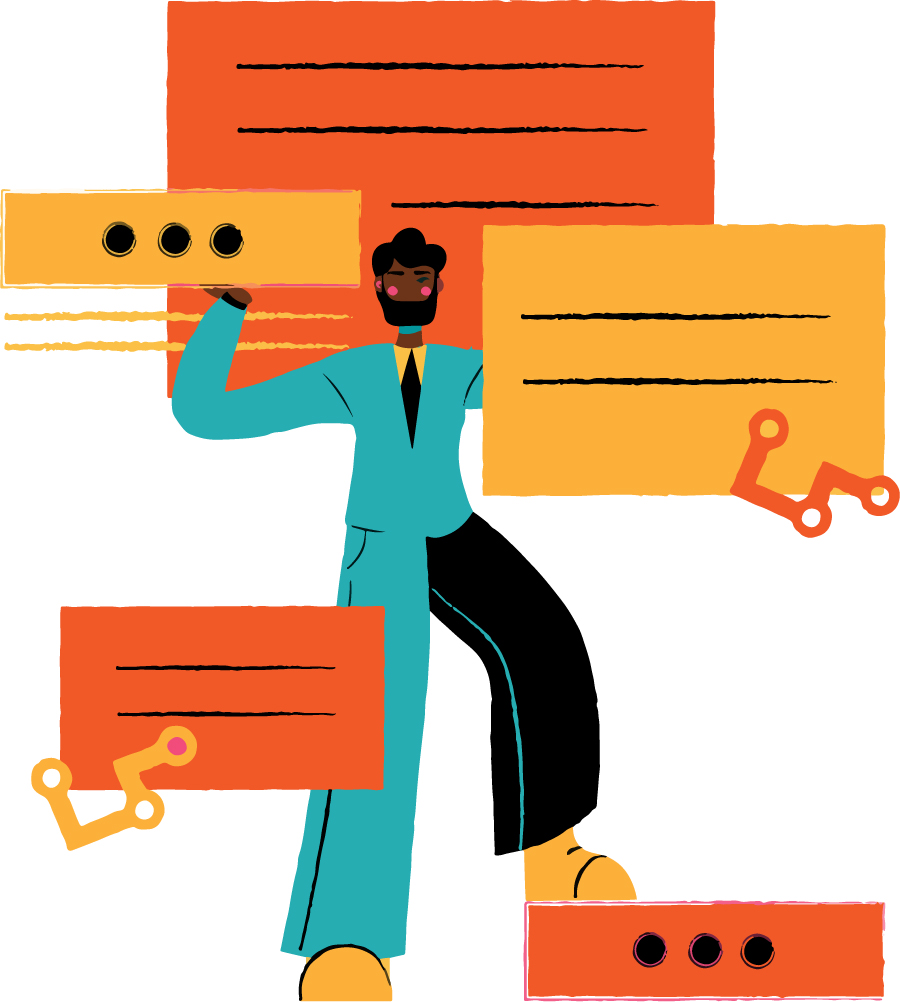 This is what shapes the entire experience. Therefore, it would be important for businesses to ensure that whatever protocols that are in play enable a frictionless guest experience throughout their stay.
Gesture activated elevators with proximity sensors
Digital concierge system
QR code menus at restaurants and bars with possible experience enhancements through Augmented Reality plug-ins
Food and beverage items to be ordered through the mobile application
Using technology to monitor capacity utilization in restaurants to enforce new maximum occupancy restrictions and aligning with social distancing requirements
Mobile app-controlled room functionality: Lights, Temperature, Curtains & blinds, Room access (As a digital Key) , TV and audio devices
Digitization of all in-room collaterals: · Spa menu, Room service menu and ordering , Services details
Check-out Process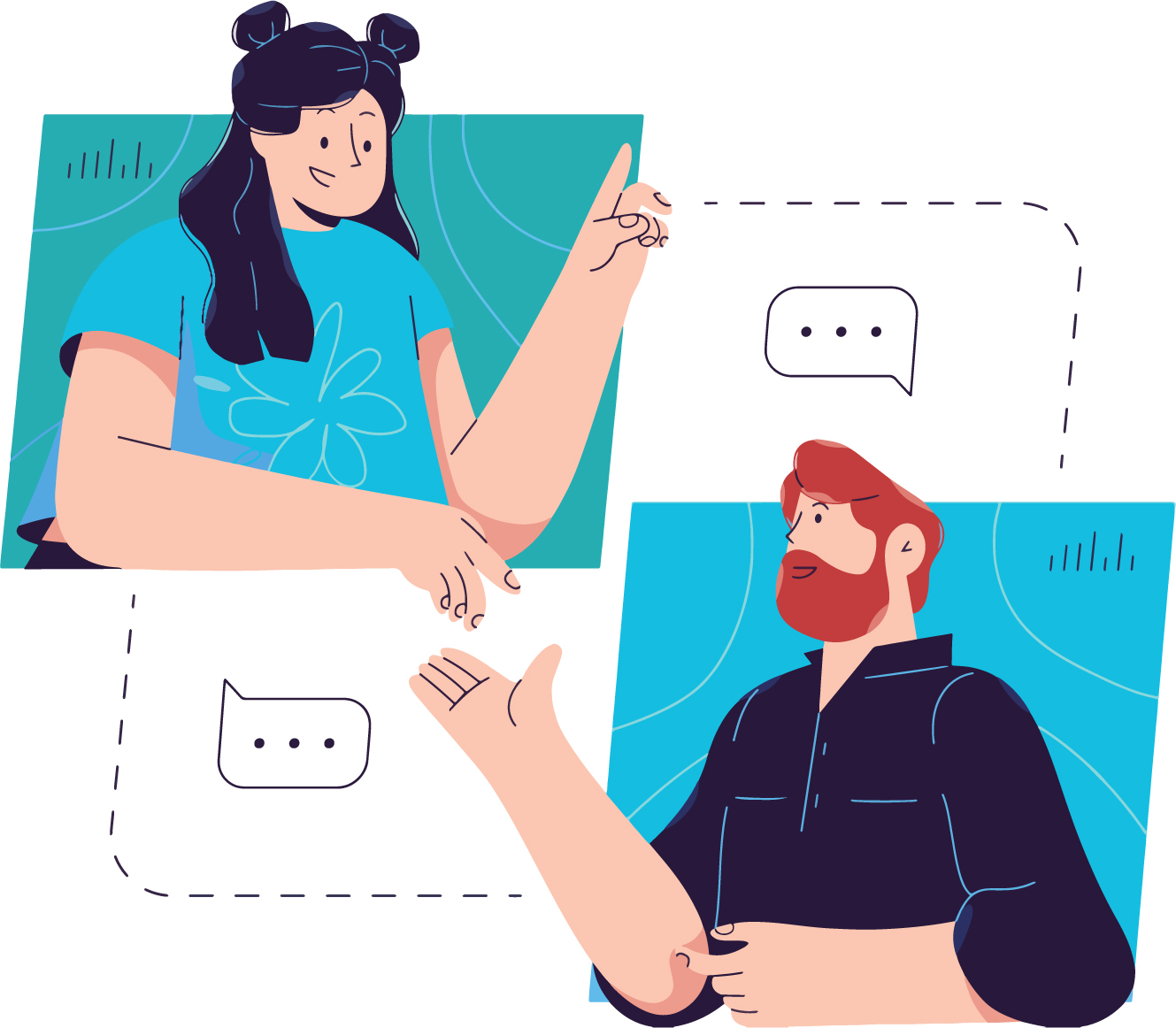 Enabling a seamless process for check-out will assist in creating a much more favorable impression in the minds of your guests. Apart from the convenience and cutting down the service time, it also reduces the need for a large front desk team to service your guests.
Digital only check-out option through mobile device or in-room TV
Folio access through mobile application with the possibility of disputing charges through application
Contactless payment options
Airports & Airlines
For airports and the entire aviation industry, touchless technology will be crucial to enabling and enhancing their overall operations while at the same time ensuring the safety and security of passengers and staff alike. Ranging from contactless check-in to automated security processes and touchless health screenings, companies are deploying a wide range of tactics to reduce interaction between passengers and staff to curb the spread of the virus.
Check-in Process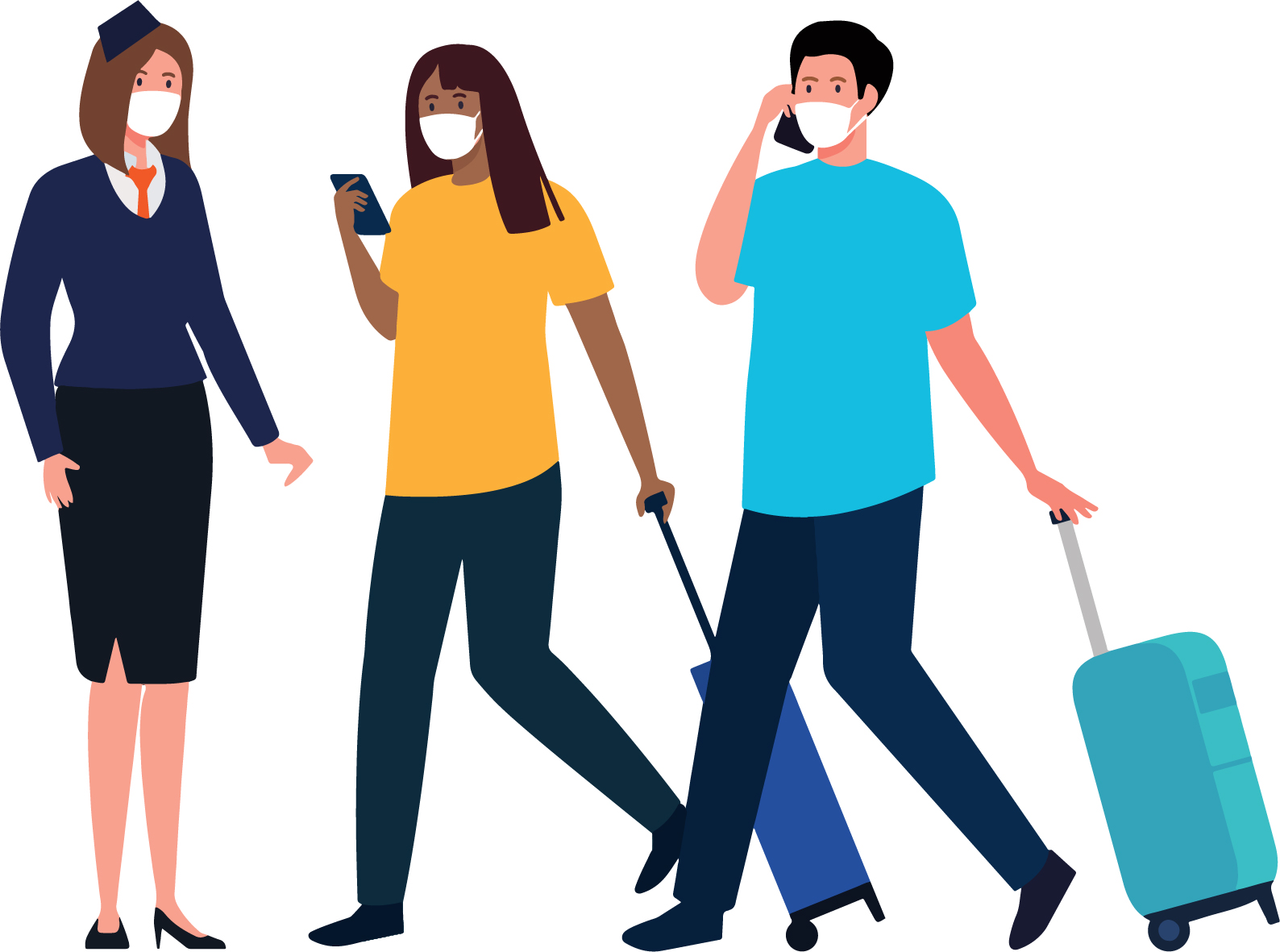 Deploying technology that can automate processes can significantly improve operational efficiency and passenger experience. From self-service kiosks to biometric face recognition technology, some of the pain points in the entire passenger journey are slowly becoming a thing of yesterday.
Biometric and facial scanning
Vital signs screening
Self-service bag drops
Self-check-in kiosks with proximity sensors
Contactless payment options for extras
CT scanners allowing advanced screening of passengers and bags including in-bag liquids and electronics
Moving Around the Terminals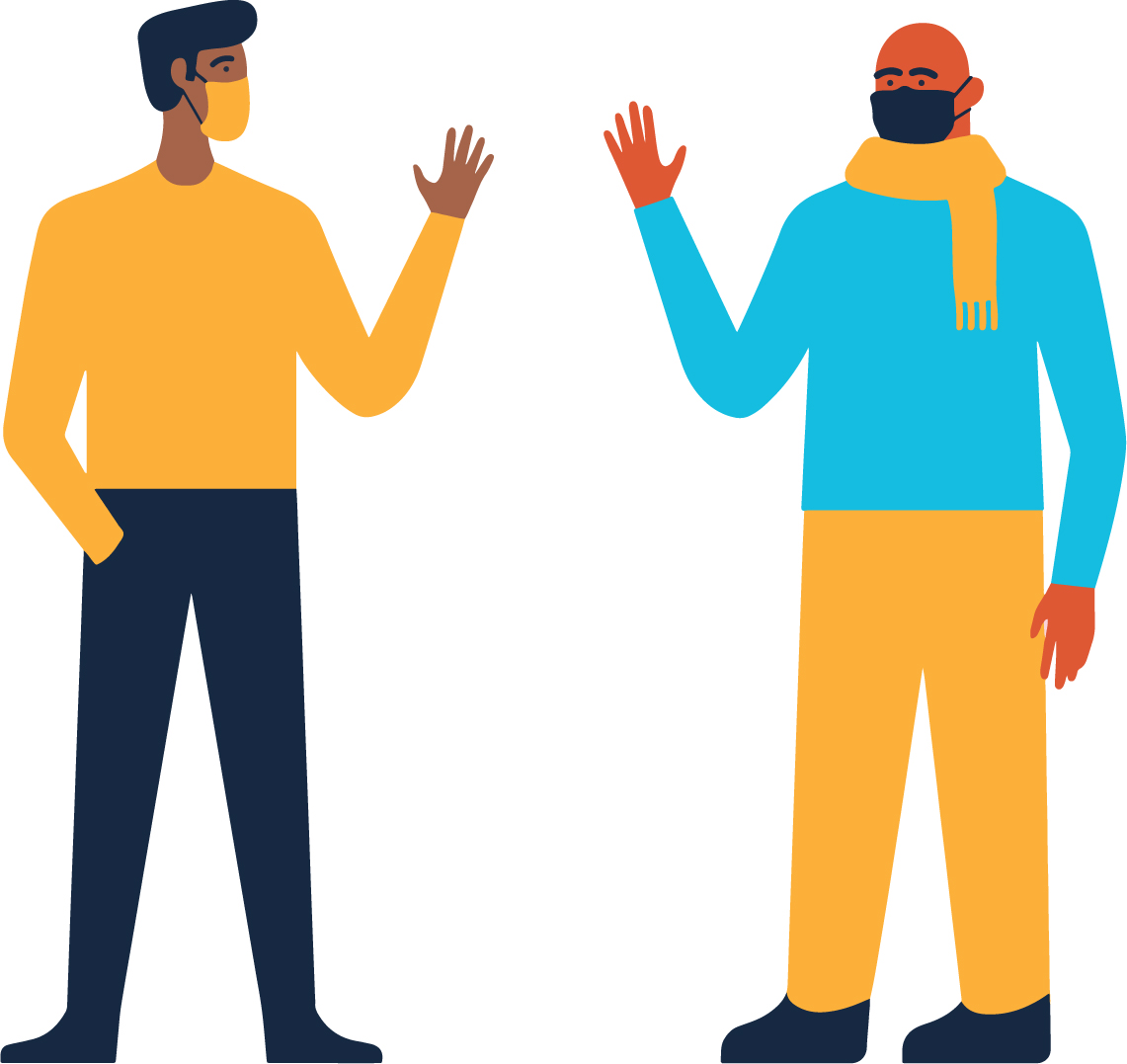 From wayfinding to queue management, there are numerous strategies that managements are deploying to their operations. Often unseen and subtle, these optimizations however add value to the entire experience while at the same time ensuring the safety and security of both passengers and airport staff.
Crowd control technology, monitoring traffic density and passenger social distancing in terminal spaces
Digital wayfinding applications and location services
Touchless PPE vending machines
Contactless duty-free shopping experiences with automated self-payment and checkout processes integrating cashless payment
Virtual shopping walls, allowing purchases to be shipped to your hotel or home
Baggage notifications prompted to individual passengers through mobile application to avoid gathering of crowds near luggage belts
Aircraft Boarding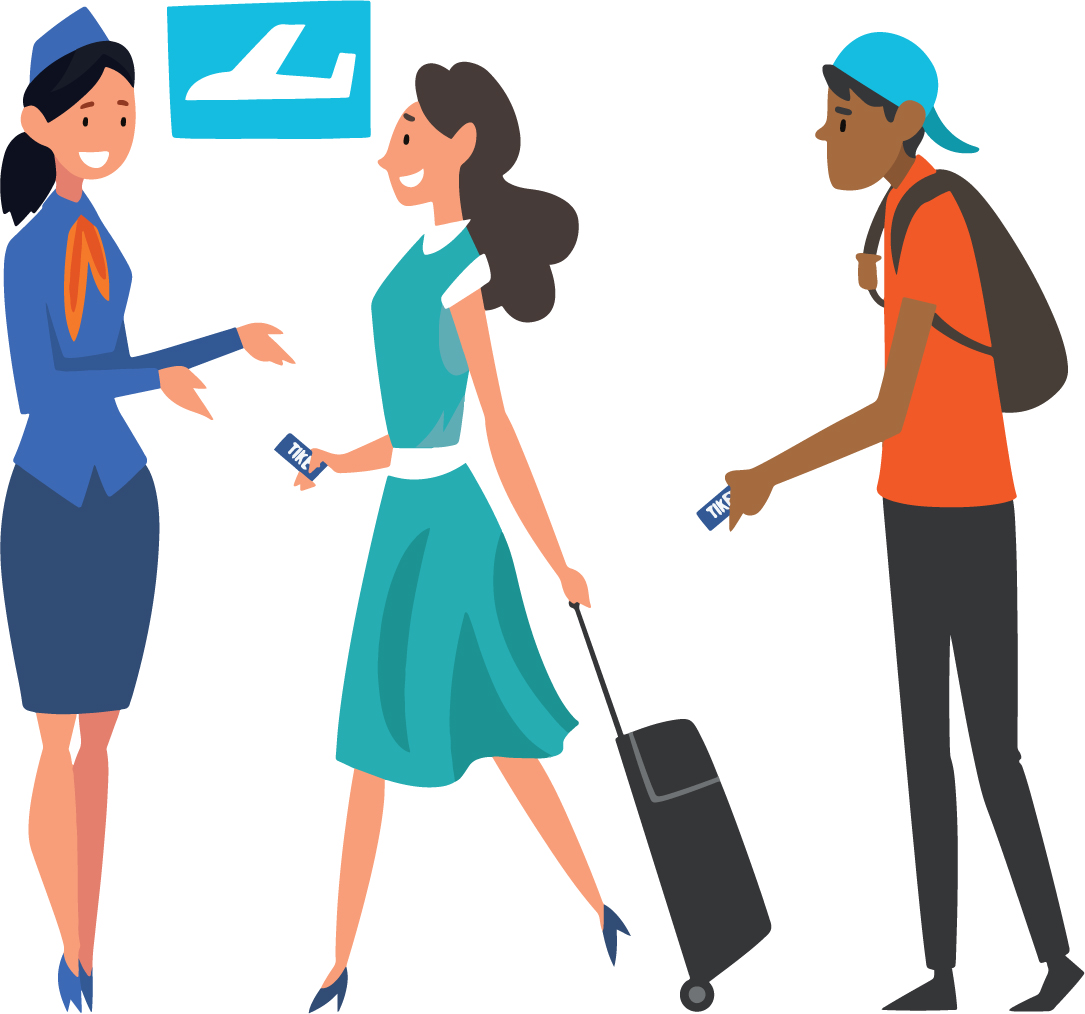 While minimizing queues and staff to passenger interactions, the boarding process is seen as one of the riskier touch points in the entire journey when considering virus transmission.
Smart queuing mechanisms with boarding sequences prompted to individual passenger's mobile devices
Biometric boarding procedures allowing a smooth and quick boarding process
In-Flight Experience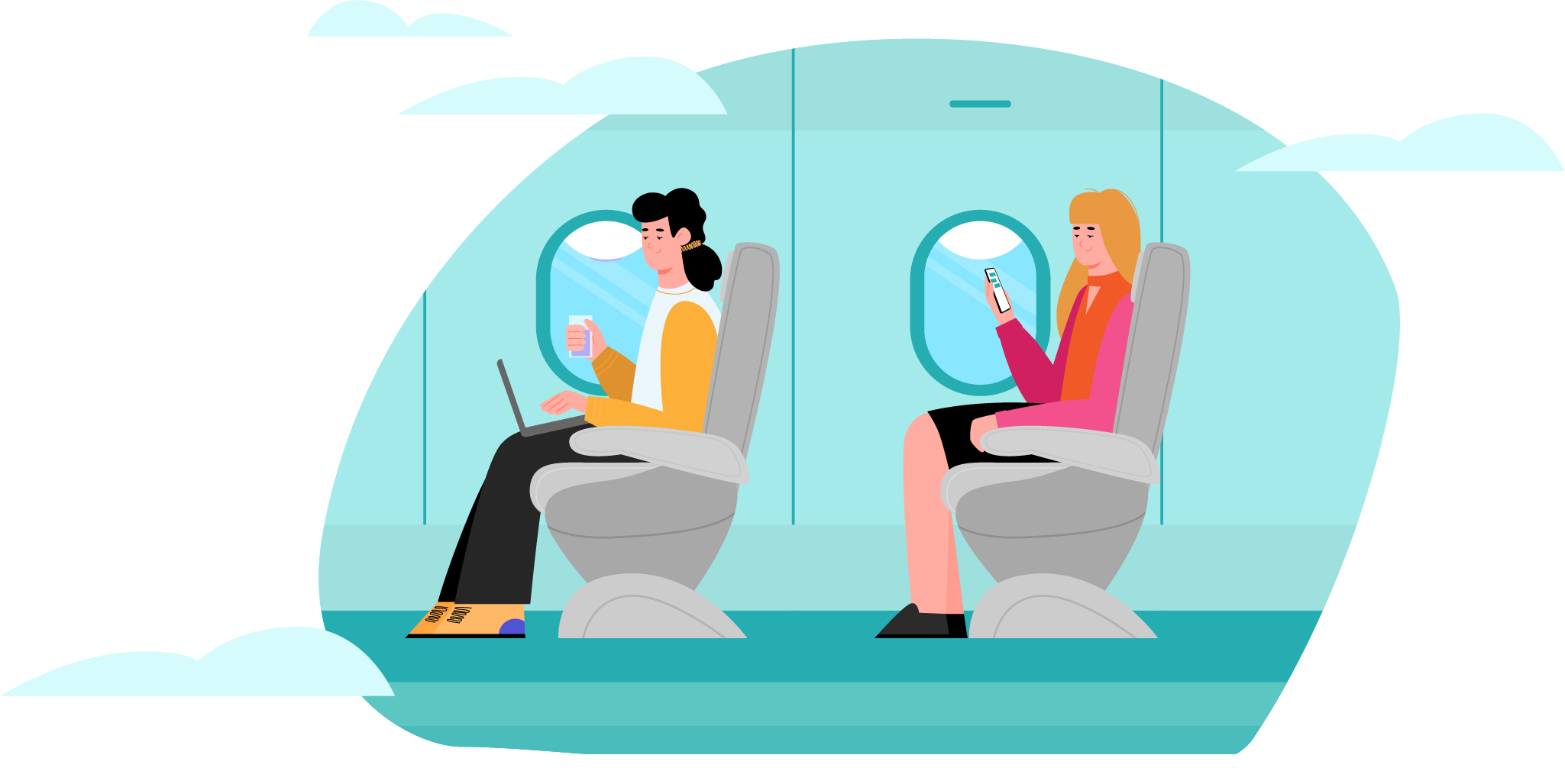 Numerous airlines are already deploying technology that enables passengers to take full control of the onboard services and entertainment systems through their personal electronic devices reducing passenger to surface contact to help reduce the risk of inflight infections.
QR code connectivity between personal mobile devices and inflight entertainment systems enabling zero touch access to inflight content and entertainment
Cashless inflight purchases
Digital lavatory queue management systems
Digital in-flight collaterals
Biometrics and mobile applications have a crucial role to play in allowing us to make a seamless transition towards a touchless guest experience throughout the entire customer journey. Many of the functions and processes that are involved in the entire chain can be integrated and enabled through these two components.
Keeping it 'Human'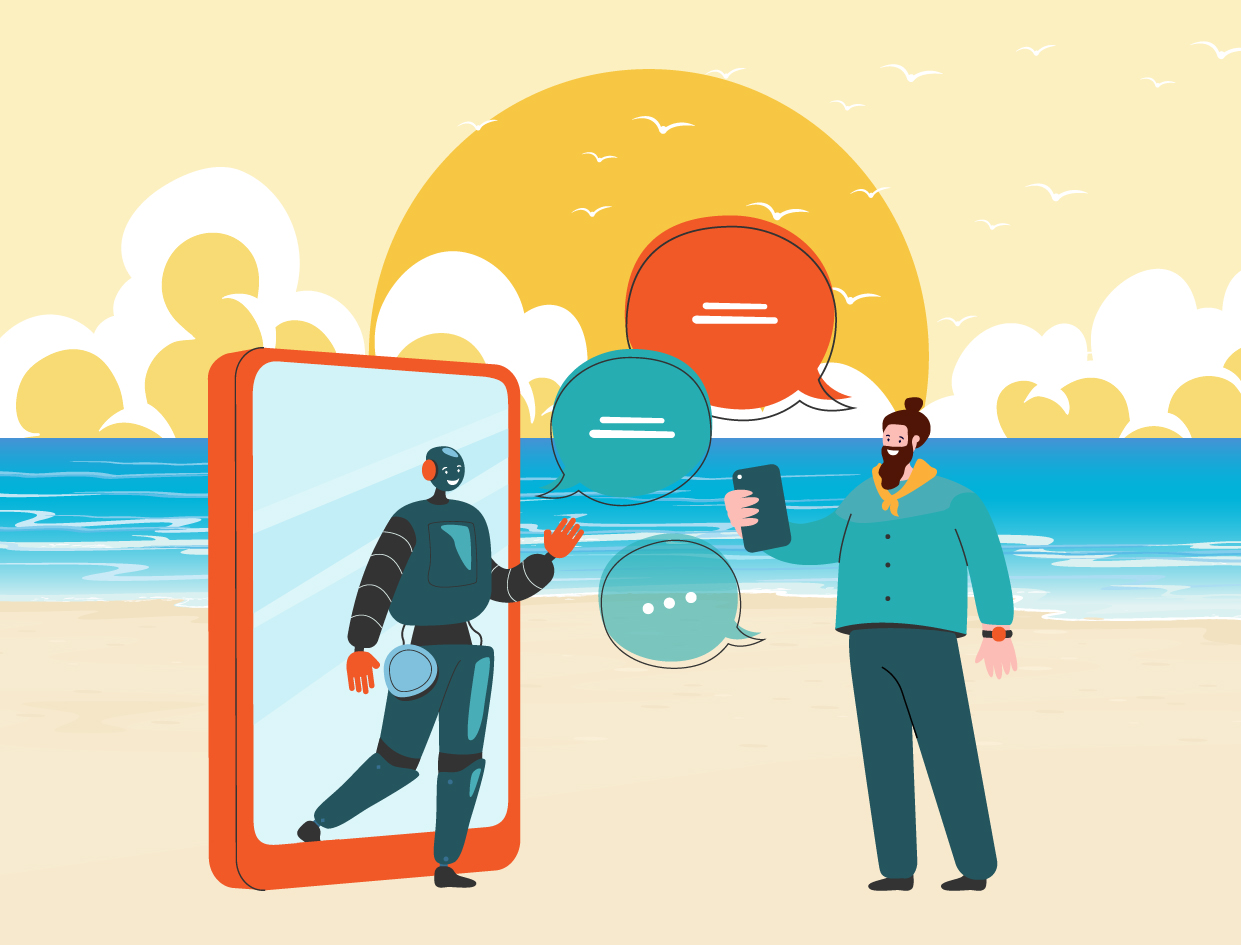 When it comes to staying ahead of your competitors, those who will come on top will be those who are innovative enough to incorporate solutions that are touchless yet does not compromise or neglect the human element that is ever so cherished in the hospitality industry.
Although touchless technology had become something familiar to us over the past decade or so, it has never been in a position such as it is today. Businesses and communities as a whole are being forced to embrace the digital revolution and bring fundamental changes to their entire modus operandi obliging to new policies and regulations. Touchless technology looks to be in the forefront of this movement, as every touch point in the entire customer journey are now being re-calibrated with intelligent, hands-free solutions, as we find ourselves in a world where human touch and proximity are now the biggest threat to our safety and security. Not only will these technological solutions make our travel experiences safer, but it can also help us personalize and enhance guest experiences alongside bringing on serious improvements to cost efficiencies across all operations, ultimately creating greater value for the business itself. When it comes to staying ahead of your competitors, those who will come on top will be those who are innovative enough to incorporate solutions that are touchless yet does not compromise or neglect the human element that is ever so cherished in the hospitality industry. This will be a year of trial and error, of learnings and new opportunities. It is a time where we need to become even more human-centric than ever before in order to make a meaningful and sustainable transition into this brave new world.
Illustrations: Ali Riyaz for Hotelier Maldives / Freepik
___________________________________________
Naufal Naeem is an editorial advisor and contributor to Hotelier Maldives. He is a sales and marketing specialist with a background in hospitality and tourism operations. You can reach him at naufal@hoteliermaldives.com