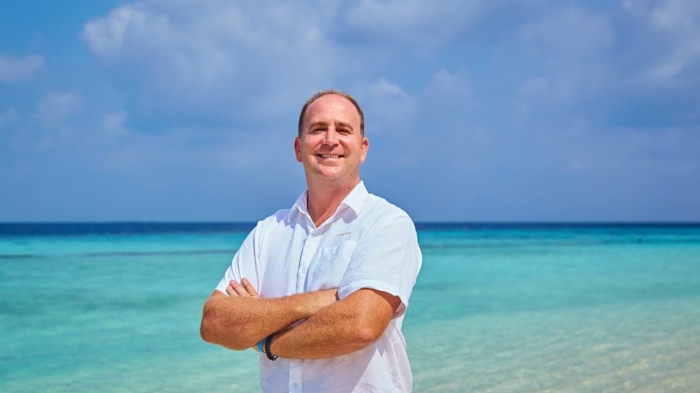 Top Hospitality Hires of the Month
(Featured Image: Dustin Kennedy, Resort Manager Komandoo Maldives)
The start of spring has brought about much change in the hospitality industry here in the Maldives. As such, April was a key month for new appointments. Hotelier Maldives rounds up some of the top movements in the industry from General Managers to chefs, we have them all covered.
General Managers
Komandoo Resort Maldives has appointed Dustin Kennedy as their resort manager. Kennedy brings 20 years of experience to the role and grew up in a family of hoteliers in Zimbabwe, he followed the footsteps of his family tradition when at 19 he began travelling across the globe and working across the hospitality industry. He held positions in the UK, Zimbabwe, Mozambique, Zanzibar and Dubai before landed in the Maldives in December 2019 to take up the post of resort manager at Komandoo's sister property, Hurawalhi Maldives. Kennedy has a great passion for people and is motivated by creating experiences and moments for guests and ensuring the resort's natural and authentic soul remains unharmed. Located in Lhaviyani atoll, Komandoo offers 65 villas in five categories. Each of them is independent well-appointed villas spaced adequately to provide privacy. Since first opening in 1998, the resort has provided its guests with a unique take on the Maldivian dream holiday with its quiet, adult-only vibe, understated luxury and excellent service. It has remained one of the country's best-ranking resorts for romance and a firm favourite to anyone looking for an adults-only, small island getaway in the Maldives.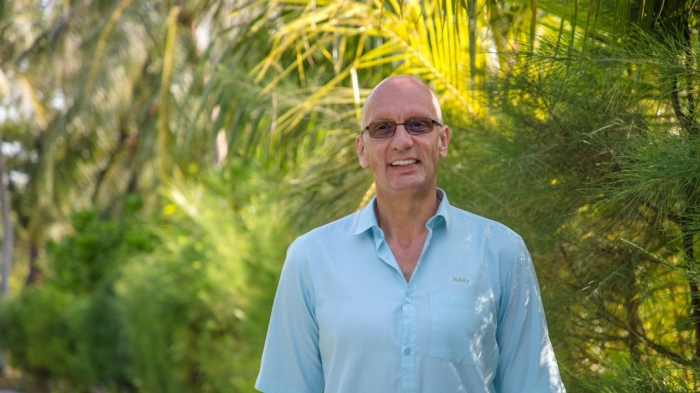 Eddy Loomans makes the move to Innahura as he becomes the new resort manager of Innahura.  Born and raised in Belgium, Eddy studied marketing and communication at Hoger Handelsinstituut Hasselt – Belgium and then joined the hospitality trade and has travelled around the world working in various roles in the Caribbean and South America. He worked at Covecastles Villa in Angilla and Orient Bay Saint Martin as well as with Universal properties in Brazil. Eddy first moved to the Maldives in 2017 when he guided Vaavu Atoll through their opening and now he is more than delighted to join the wonderful team at Innahura Maldives and add Lhaviyni Atoll to his amazing portfolio. Innahura Maldives Resort offers four-star accommodation in Lhaviyani Atoll. The resort strikes the ideal equilibrium between barefoot Maldivian charm and great service. Eddy looks forward to welcoming guests for a drink in the Sand Bar.
Culinary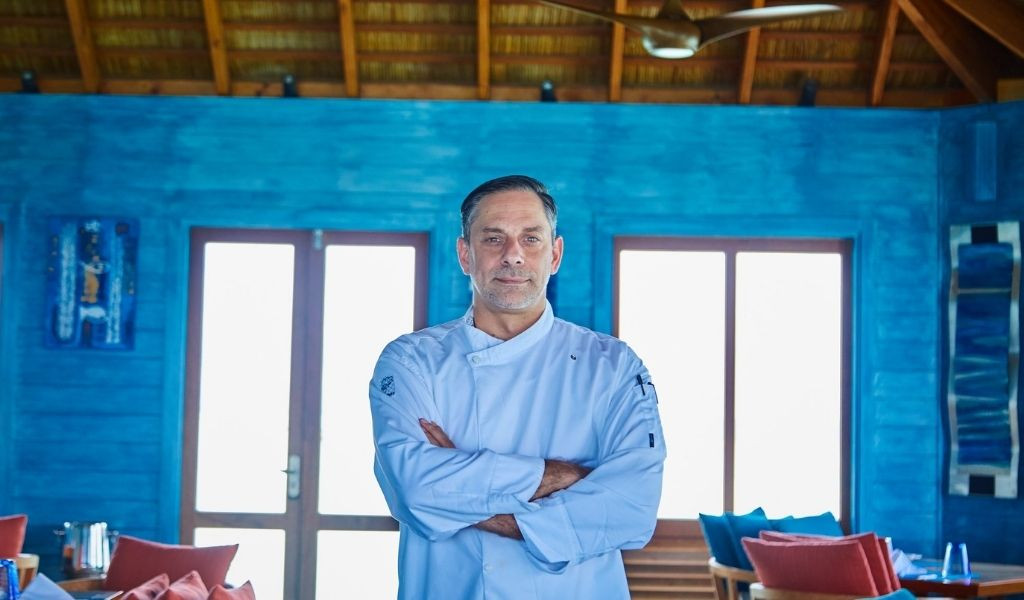 Komandoo Maldives has welcomed back Christian Wiedenmann as its Executive Chef. After leaving in 2013 to continue his culinary journey back in Germany, Wiedenmann has returned to his home away from home, at Komandoo Island Resort & Spa. Hailing from Germany, he completed his Hotel Caravelle Diploma as certified chef in culinary arts in 1994. He has over three decades of culinary experience gained across different countries, including Ireland, the Philippines and the Maldives, where he has held various positions in upscale hotels, island resorts, and several Michelin-starred restaurants. Komandoo is situated in the Lhaviyani Atoll is made for romance as the Maldives' leading adult resort. Award-winning attentiveness and a range of leisure activities guarantee a laid-back retreat, perfect for your honeymoon, a tranquil romantic escape or a getaway with friends.
Nishantha Parana Vithanaga is the new executive chef of the soon to be opened Ritz Carlton, Fari islands. Bringing over 30 years of experience in luxury brands to the role including the One & Only, Jumeirah and Hilton group in the Middle East and Asia, the Sri-Lankan-born chef will enhance the seven restaurants of this resort. He brings creativity, energy and enthusiasm to all stakeholders. Furthermore, he trained and guided the Huvafen culinary team to win many awards in the 2010 Food Asia Culinary Challenge including: best culinary establishment, most outstanding chef, most outstanding Maldivian chef, best Maldivian dish, best poultry dish, best creative salad, best seafood dish, best Lamb dish and best dessert. He is a salon culinarian; winning five gold medals and most outstanding chef by the "Chef's Guild of Sri Lanka" and is noted as first Sri Lankan chef to achieve this result. The Ritz-Carlton Maldives, Fari Islands features a restaurant, fitness centre, a bar and shared lounge in North Male Atoll.
Cora Cora Maldives has announced the appointment of its new culinary director, Umberto Piccolini, who will oversee the entire food and beverage operation at the new resort. Piccolini, from Italian descent, graduated from the San Pellegrino Hotel Management School in the North of Italy. Upon graduating he worked at the Ritz Carlton Sharm el Sheik, Dubai and Qatar and Anantara Thailand, Qatar and Sri Lanka. In the Maldives, Piccolini has worked at the Four Seasons, Anantara and most recently Crossroads. With over 25 years' experience in hotels and resorts across the globe and has gained an enviable reputation as an expert in the food and beverage sector. His understanding of Maldivian cuisine and the creation of flavour combinations bring original qualities to dishes. He will lead a team of over 80, including an Executive Sous Chef and will be responsible for the entire kitchen management including the sourcing of quality produce and will oversee the five exciting dining concepts: Piccolini will devise innovative drinks and menus that reflect freedom and creativity and offer a premium all-inclusive dining plan. Cora Cora is the highly anticipated new opening in the Maldives, which will open its doors in October.