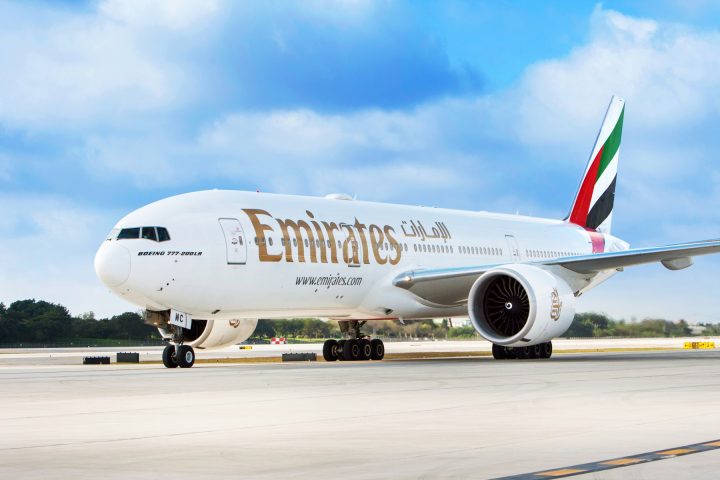 Top Middle East Airlines to Maldives Launch Ramadan Offers
During the holy month of Ramadan, top Middle East airlines to the Maldives – Emirates, Etihad Airways and Qatar Airways- have introduced special Ramadan offers for their passengers.
Emirates
Emirates is offering special services to help passengers break their fast, for those whose iftar or suhoor falls during departure or on their flight. At the boarding gate, the airline will have water and dates available, while on board there will be Ramadan meal boxes arranged. They're packed with a nutritious meal and a drink to enjoy on board and take with you when you land.
Emirates employees worked with UAE artists who have learning disabilities (referred to as people of determination in the UAE) to discuss how they wanted to express the meaning of Ramadan in the meal box design. The artists are from Mawaheb studio, which offers the chance for the artists to develop their life skills and express their talent and creativity through art.
Moreover, passengers can choose the special Ramadan selection on ice inflight entertainment with specific religious programmes throughout the month.
Etihad Airways
Etihad Airways, the national airline of the UAE, partnered with Emirati Chef Khaled Alsaadi to offer a specially curated inflight menu for the month of Ramadan.
Chef Khaled Alsaadi has put his signature twist on authentic Emirati recipes, fusing contemporary cooking techniques and local ingredients to recreate popular Ramadan dishes for guests. "Travelling during Ramadan, travellers long for a cosy family iftar meal," he said. "I wanted to bring the essence and warmth of the family iftar in each and every bite that will taste like the one prepared by mothers and evokes pleasant memories. It was an absolute pleasure to team up with Etihad and its culinary design team and it allowed me to present modern Emirati dishes to international guests travelling on board the UAE's national carrier."
Etihad's Ramadan menu will be available to passengers on selected flights that coincide with iftar times. This includes flights to and from the GCC countries and flights catering to Umrah groups travelling to Jeddah and Medina during the month of Ramadan.
The airline's inflight entertainment system, E-box, has also been updated with a selection of Ramadan content including recordings of the Holy Quran as well as a Mecca Qibla pointer.
Qatar Airways
The state-owned flag carrier of Qatar is presenting passengers a specially designed Iftar treat that includes a selection of vegetarian and non-vegetarian wraps, a sweet box with traditional Arabic desserts, dates, fresh laban and water bottle.
Passengers can enjoy the airline's Islamic collection on Qatar Airways' award-winning Oryx One Inflight Entertainment System (IFE); they can listen to the Quran or enjoy watching different Islamic programmes on the Islam and Life Channel. During Ramadan, more than 700 new entertainment options will be added to Oryx One as part of the airline's festivities.
Passengers transiting via Doha can continue their spiritual rites at Al Safwa First Class Lounge and Al Mourjan Business Lounge, where the call to prayer will be announced and guests will be welcomed to utilise the readily available prayer rooms. When passengers are ready to break their fast, Qatar Airways premium lounges offer a selection of traditional Ramadan favourites over and above an already extensive menu. In addition to Arabic coffee and dates service, jallab, tamarind, kamardine, rose syrup, laban and water will be offered to quench the passenger's thirst. Vegetable Samosa, Tharid and Harees will also be included as traditional Ramadan favourites to the dining experience.
Moreover, Qatar Airways also announced special fares to mark the Holy Month of Ramadan. Passengers who booked their tickets by 5th April 2022 for travel until September 2022 were offered discounts of up to 20 per cent.