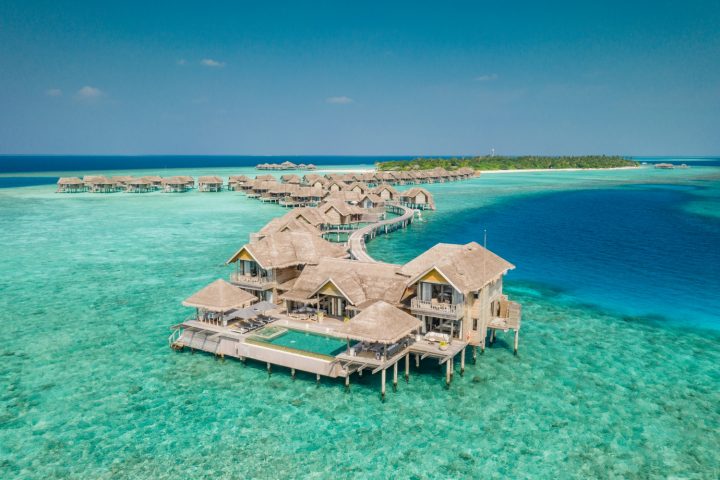 Fourth consecutive win for Vakkaru Maldives at 2023 World Travel Awards
The world has spoken, and for the fourth consecutive year, Vakkaru Maldives has taken home three distinguished awards at the 2023 World Travel Awards (WTA). This year, the timeless sanctuary was once again crowned the Indian Ocean Leading Resort, while the Vakkaru Overwater Residence awarded Leading Hotel Suite in the Maldives and Indian Ocean category.
"We are humbled and honoured to receive these accolades for the fourth time," said Iain McCormack, General Manager, Vakkaru Maldives. "Our continuous recognition is a testament to our team's unwavering dedication and the unique experiences we offer to our guests. Every award we receive propels us to set the bar even higher, and we promise to continue delivering unparalleled experiences."
While accolades are not new to the luxury resort, the outstanding location, luxurious villas, first-class facilities and exceptional service captivate the guests' hearts and keep them returning. Here are a few reasons that make Vakkaru Maldives an undeniable gem in the Indian Ocean.
Personalised Service: At Vakkaru Maldives, every guest is unique. From the moment one steps onto the shores, a dedicated team crafts an experience tailored just for them. Be it a private dining experience under the stars or an underwater exploration of vibrant marine life, the mission is to ensure each moment is unforgettable.
A Symphony of Nature and Authentic Design: Preserving the island's innate beauty while seamlessly blending it with luxurious touches has always been the mantra. The resort is a testament to understated elegant architecture in harmony with nature and Maldivian charm.
Well-Rounded Resort Experiences: The resort's philosophy is to offer more than just a stay. Whether indulging in the world-class spa, savouring culinary masterpieces in a bespoke setting, or diving deep into the ocean's wonders, Vakkaru promises many experiences that cater to every whim and desire.
The Vakkaru Overwater Residence: More than just a residence, The Vakkaru Overwater Residence embodies luxury and elegance. Spread over 950 sqm, the two-storey, four-bedroom architectural showpiece ranks among the largest overwater residences in the Maldives. With personalised services from a dedicated butler and chef on standby, complemented by panoramic sunset views and endless ocean horizon, an infinity pool, and bespoke amenities, it is no wonder this residence consistently gets accolades.