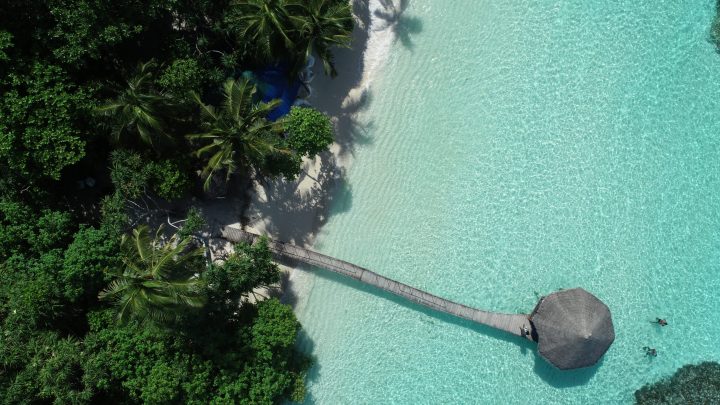 Tourism Industry Updates from the Maldives- April 2022
During April 2022, Maldives exceeded half a million mark, with 145,279 arrivals during the month and a total of 576,790 arrivals this year, a 48 per cent increase compared to 2021. There were twenty-two international airlines operating to the country and over 91 per cent of registered tourist facilities resumed operations.
Visitor arrivals decreased in April after a continuous growth during the first three months of the year. There was a drop of 5,460 arrivals compared to March 2022. However, April arrivals this year were a 59.3 per cent increase compared to April 2021. Average arrivals per day were 4,843 and duration of stay were 8.1 days. Russia, the preceding top market had been surpassed by UK with 74,934 arrivals and 13 per cent market share, and India with 68,519 arrivals and 11.9 per cent market share. Russia stands third with 57,617 arrivals and 10 per cent market share.
International airlines operating to the country saw a decrease in April, with chartered airlines dropping from ten in March to two in April. There were twenty scheduled airlines in operation: seven from Europe, six from Middle East, three from India and four from other parts of the world. Notable airlines missing from the list included Aeroflot, Azur Air Russia and Nordwind Airlines from Russia; Air France and Air Ukraine. Chartered flights were operated by Air Astana from Europe and US-Bangla Airlines.
Regarding tourist facilities, 164 resorts, 11 hotels; 648 guesthouses and 150 safaris were in operation. With total registered facilities standing at 1,171 facilities (60,193 beds), more than 91 per cent have resumed operations. Kaafu atoll features most operating beds with fifty-four resorts (12,934 beds), six hotels (808 beds) and 250 guesthouses (5,884 beds). This is followed by Alifu Dhaalu atoll with sixteen resorts (4,200 beds), one hotel (56 beds) and seventy-four guesthouses (1,030 beds).
Featured Image: Photo by Ittemaldiviano on Unsplash