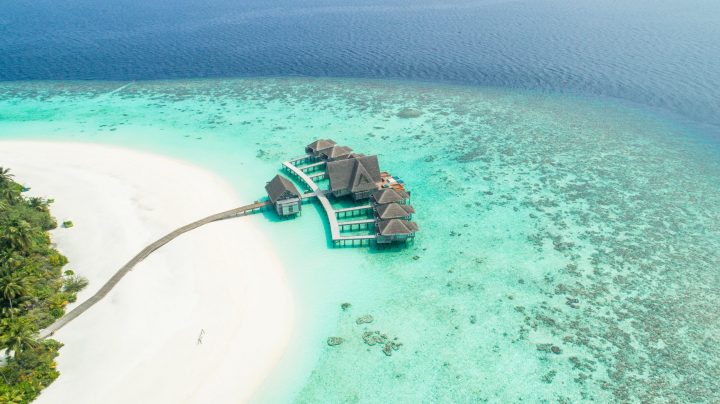 Tourism Updates from the Maldives – August 2021
Maldives marked the 700,000th arrival of the year during August. At the end of the month, there were a total of 755,966 arrivals while twenty-six international scheduled and chartered airlines were operating to the country. 849 accommodation facilities have resumed operations from a total of 1053 registered facilities.
Tourist arrivals have begun increasing after a steady decrease in arrivals from April 2021 until June 2021. During August 2021, there were 143,599 arrivals, a 3.1 per cent increase compared to 2019. As expected, Russia and India remain as top markets for the year by nationality, with 159,873 arrivals (21.1 per cent shares) and 157,289 arrivals (20.8 per cent shares) respectively. This is followed by Germany with 43,833 arrivals (5.8 per cent shares), USA with 30,441 arrivals (4 per cent shares) and Ukraine with 27,098 arrivals (3.6 per cent shares).
According to the latest updates by Ministry of Tourism, twenty-four scheduled airlines and two chartered airlines were operating to Maldives in August. This is a decrease of five scheduled airlines and seven chartered airlines from July 2021. While Emirates tops the list of scheduled airlines with a total of 145,158 passengers and 1706 movements, Air Astana is the leading chartered airline with 12,032 passengers and 148 movements, as of 25 August 2021.
At the end of August 2021, 849 tourist facilities (50,504 beds) were operational from 1,053 registered tourist facilities (54,700 beds). Operational facilities include 156 resorts, 540 guesthouses, ten hotels and 143 safari vessels. The latest resort to open is Le Méridien Maldives Resort & Spa, the second resort by Marriott International opened in Maldives this summer after Ritz Carlton Maldives, Fari Islands.