Tourism Updates from the Maldives – September 2021
Maldives welcomed 870,862 tourists at the end of September 2021.  There are thirty-nine scheduled and chartered airlines operating to the country. 885 tourist accommodation facilities resumed operations from a total of 1102 registered facilities.
During September 2021, there were 114,896 tourist arrivals, a 2.3 decrease compared to September 2019. India remains the top source market with 200,446 arrivals (23 per cent market share), followed by Russia with 171,308 arrivals (19.7 per cent market share) and Germany with 53,460 arrivals (6.1 per cent market share).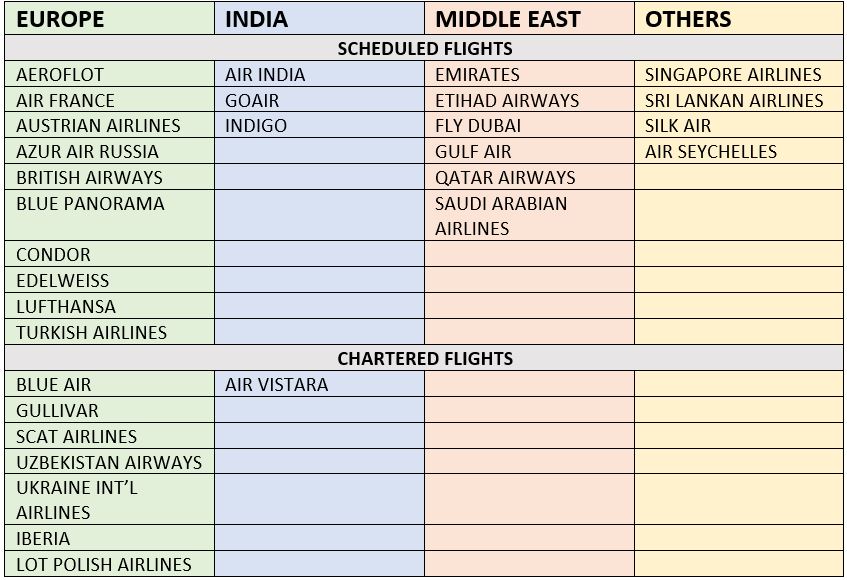 According to the latest updates by Ministry of Tourism, there are twenty-nine scheduled airlines and ten chartered airlines currently operating to the Maldives. The latest airline to resume services is British Airlines with four flights a week from Velana International Airport to London Heathrow. Ten scheduled airlines and seven chartered airlines operate from Europe, while six scheduled airlines fly from Middle East and three scheduled and one chartered airlines from India.
At the end of September 2021, 885 tourist facilities (51,084 beds) were operational, from which 156 are resorts/marinas, ten hotels, 575 guesthouses and 144 safaris. The highest number of beds are in Kaafu atoll with 12,710 beds in 52 resorts, followed by Alif Dhaalu atoll with 4200 beds in 16 resorts and Raa atoll with 3254 beds in 12 resorts.