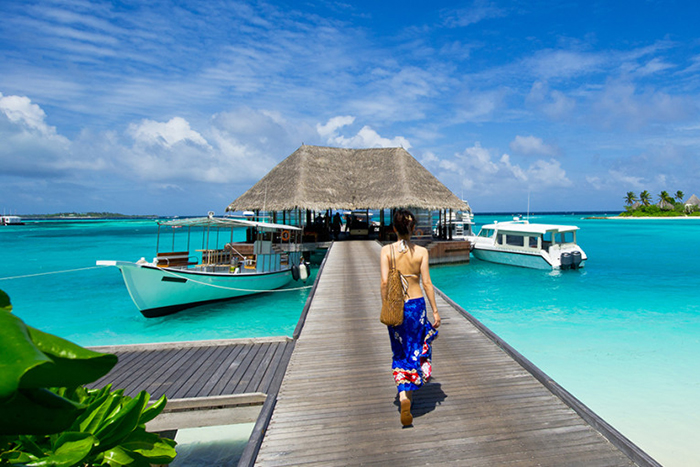 Tourist Arrivals Reach a Record High in February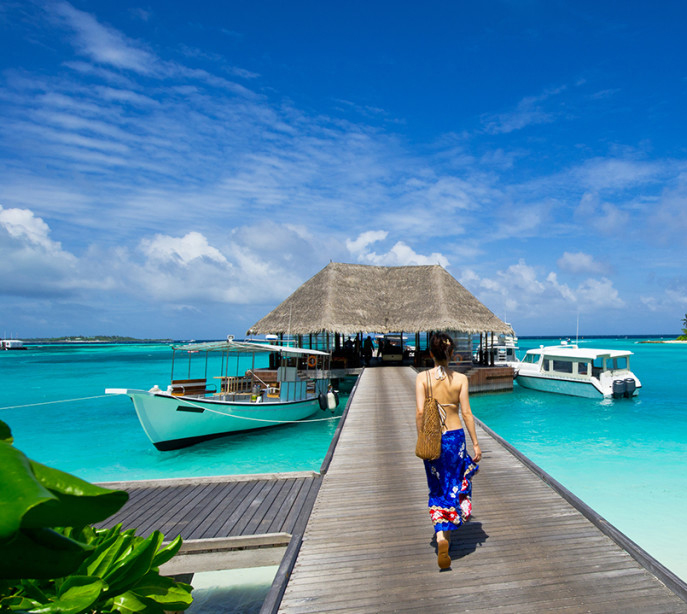 February's tourist arrivals reached a record high, according to Maldives Monetary Authority's Monthly Economic Review (March 2015). The total number of arrivals for the month reached 120,468, indicating a monthly growth of 24 percent and an annual increase of 9 percent. The increase was brought about almost entirely by the growth in Chinese arrivals.
The total bed nights for February saw a slight increase of less than 1 percent in annual terms, while the average duration of stay declined from 6.1 to 5.7 days. The occupancy rates reflected the slower growth in total bed nights and fell from 89 percent in February 2014 to 88 percent in February 2015.
Fish exports in February increased in volume by 13 percent in annual terms, driven by the growth in the export of frozen yellow fin tuna and dried tuna. Fish export earnings also grew by 16 percent during the month, owing to a significant increase in frozen yellow fin tuna exports.
The rate of inflation (measured by the annual percentage change in the consumer price index (CPI) for Male') slowed down to 0.9 percent in February, from 1.4 percent in January this year. This slowdown in inflation in comparison to January was mainly due to a fall in the price of fish.
February saw an annual increase of total imports of 20 percent while domestic exports rose by 15 percent. The annual growth in imports is attributed to a significant increase in the import of transport equipment.
The end of February also witnessed a 63 percent growth in annual terms of gross international reserves, which stood at USD636.9 million of which usable reserves amounted to USD132.1million.
The bilateral exchange rates of the rufiyaa appreciated in annual terms against the Singapore Dollar, the Sterling Pound, the Sri Lankan Rupee and the Euro while remaining mostly unchanged against the Indian Rupee. In monthly terms, the Rufiyaa appreciated against the Indian and Sri Lankan Rupee while it depreciated against the Euro and Sterling Pound. It remained largely unchanged against the Singapore Dollar.