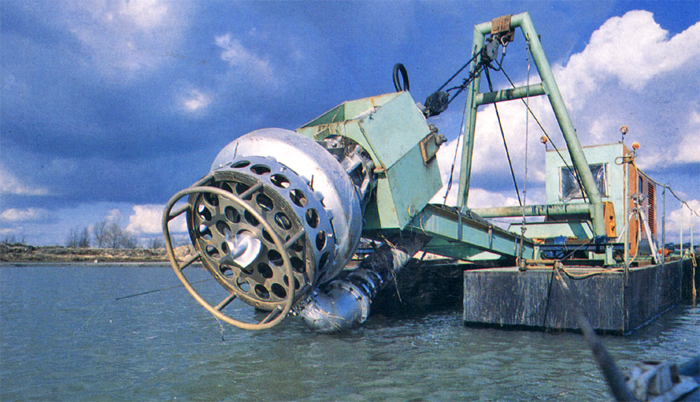 TOYO PUMPS – Reimagining Pumping Technologies
TOYO is the leading supplier of sand barge pumps for Maldivian resorts. Over 100 resorts in the Maldives use TOYO sand pumps. TOYO offers a complete range of pumps, from small portable single-phase pumps to high volume high-head pumps.
Over the years, TOYO has redefined pumping technologies. The pioneering Japanese company TOYO invented sand pumps in 1964 to collect sand from the sea at great depths. TOYO was introduced to the South Asia market in 1982. TOYO came to the Maldives about a decade ago, to help resorts retain their beautiful beaches and reclaim land. TOYO pumps have a patented built-in mechanical agitator, designed to agitate the solids that have settled and whip them into a thick slurry. The slurry is directed into the impeller to be pumped out.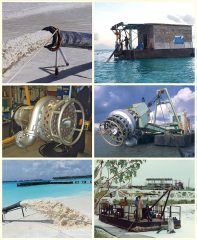 The pump casing and seals are durable to high wear and tear. After decades of experience, the casings on the TOYO pumps are made from abrasion resistant Hi-CHROME alloy material. The pump seals are made to withstand pressure and can operate in a self-contained fluid reservoir. The pumps' compartmentalized build makes it easy to replace the worn-out parts separately, extending the TOYO pump's lifetime.
TOYO's wide range of pumps include world's leading brands. The TOYO ET, DP Light, DP, DPE, DPFE, VH, DPA Series; HANJIN WATER, WASTEWATER, SLURRY PUMPS; EMAUX Swimming Pool Pumps and complete accessories for pools including lighting; SHIBAURA Portable Fire Pumps and CET Floating Fire Pumps.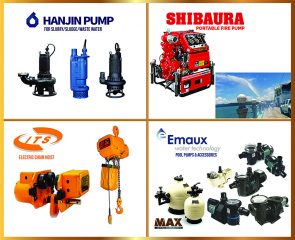 The standard range of TOYO pumps is the DPF/DP series. These pumps can effectively handle solids up to 120mm diameter and depth of 30 meters. The special Deep Sea Pumps DPA Series can operate at much greater depths of over 100 meters.
The TOYO Dredging System typically includes a TOYO pump with a control panel, electric hoist, flexible hose, delivery pipeline with floaters, floating pontoon and a generator. TOYO can supply all these as a single unit.
The Shibaura range of Japanese manufactured portable fire fighting pumps are ideal for resorts and hotels. With its high performance and the wide range of product offerings, SHIBAURA has earned the trust of customers.
The small and compact CET floating fire pumps can be taken anywhere in a boat for fire-fighting operations.
Whether you need a pump for water, waste-water, sludge, slurry, corals or solids – come to TOYO. The TOYO Pump group's dynamism, experience and expert knowledge allows them to serve clients comprehensively, offering total fluid handling solutions.
TOYO offers clients state of the art IOT enabled STP and accessories with total technical guidance from a project's start to finish. TOYO will recommend, supply and operate the systems. After sales technical support, spare parts and maintenance are available for all equipments supplied by TOYO.