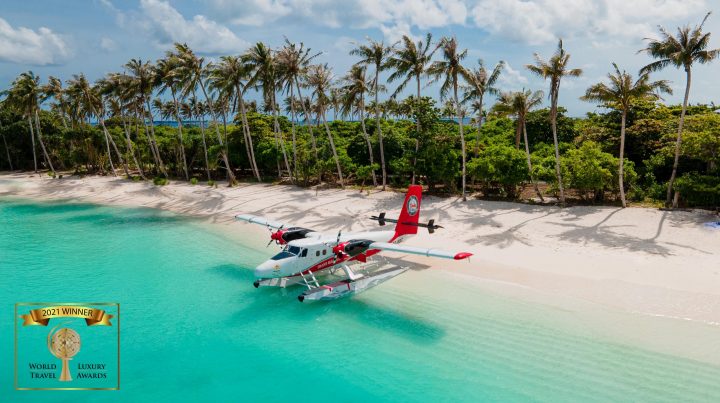 Trans Maldivian Airways Awarded 'Seaplane Company Global Winner' at World Luxury Travel Awards
Trans Maldivian Airways (TMA) has been titled 'Seaplane Company Global Winner' at the 2021 World Luxury Travel Awards.
The World Luxury Awards recognizes and epitomizes establishments for world-class service excellence, and awards are presented on a country, regional, continental and global basis. Winners are selected by votes from guests, travellers and industry players. This year's gala ceremony was hosted by the Trou aux Biches Beachcomber Golf Resort & Spa in Mauritius on 9th October 2021.
"We take this opportunity to express our gratitude to everyone who voted for us, and acknowledge the efforts of our highly competent and dedicated staff who continue to go above and beyond to ensure maximum guest service satisfaction. As we celebrate this prestigious recognition, we hope to inspire confidence in our guests who use our seaplane services, and look forward to maintaining and further improving our service excellence for years to come," said TMA.
Trans Maldivian Airways currently boasts a fleet of 56 De Haviland Twin Otters and has played a pivotal role in enhancing and facilitating the growth of the industry over the last three decades. TMA also serves as the exclusive transfer partner to over 80 of the best resort destinations in the Maldives.