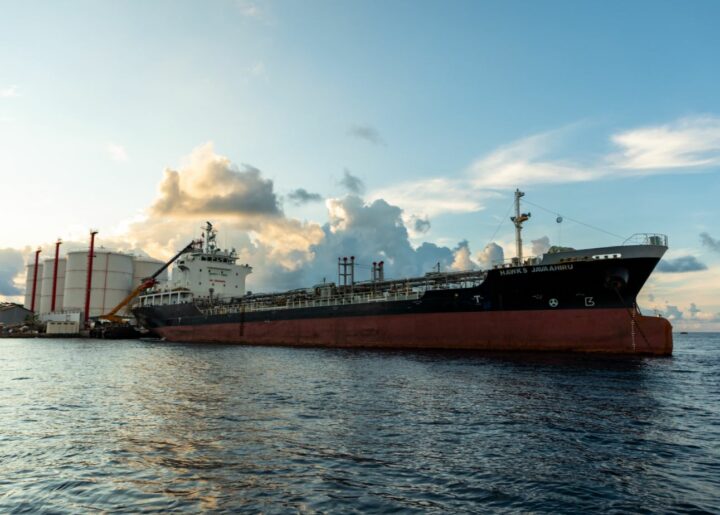 The Hawks Pvt Ltd, Silver Sponsor, GM Forum 2020
The Hawks Pvt Ltd has partnered with Hotelier Maldives as a Silver Sponsor of GM Forum 2020. An annual event since 2016, the fifth edition of the forum will be held on April 2nd, 2020 at Crossroads Maldives.
The Hawks Pvt Ltd is a prominent fuel import and distribution company, with over a decade of experience as a fuel supplier. Established in 2007, The Hawks is focused on the import, bunkering and distribution of high quality diesel and petrol throughout the country. In addition, the company provides sea transportation, boatyard services, cinder block production, lathe and mechanical works and making inroads into the hospitality sector with the development and management of two hotels. Hawks was also the Transfer Partner of GM Forum 2019.
"The Maldives GM Forum is a unique platform to connect and interact with the leaders of top resorts in the country. We are excited to contribute to such an outstanding event as the silver sponsor in 2020." Mr Hussain Aman – General Manager of The Hawks Pvt. Ltd. 
Acclaimed brands who have previously partnered with the event include Euro Marketing, Hospitality Depot, Allied Insurance, and SNS Group as Platinum Sponsors, F1 Recreation, Uniforms Unlimited, AEL Distributors, Astrabon, Dhivehi Insurance as Silver Sponsors, Tree Top Hospital as the Wellbeing Partner, CypreaAir & Holidays as the Airline Partner, and Keiretsu as the Technology Partner.
The Hotelier Maldives GM forum plays a crucial role as a channel for discussing the tribulations faced in the hospitality industry of the Maldives. Held at the Hulhule' Island Hotel (HIH) in the first two years, the event moved to Kurumba Maldives in 2018 and Bandos Maldives in 2019. The event provides an opportunity for participants to acquire knowledge from experienced speakers and panelists who attend the forum every year. Speakers in the 2019 GM Forum included Hervirendar Pal Singh, Area Director for Global Safety and Security, South Asia, Marriott International; Abdul Azeez Abdul Hakeem, hotelier and marine conservationist; Michael Friedel, celebrated German photographer; and, Shaaheena Ali, Executive Director representing the Maldives, Parley for the Oceans.
The primary themes of the upcoming forum are sustainability and human capital. For further inquiries regarding sponsorships and attendance, please contact Ms Cristina Lago at cristina@perspective.mv or sales@167.172.155.58 and mobile; +960 7910858, +960 7999008