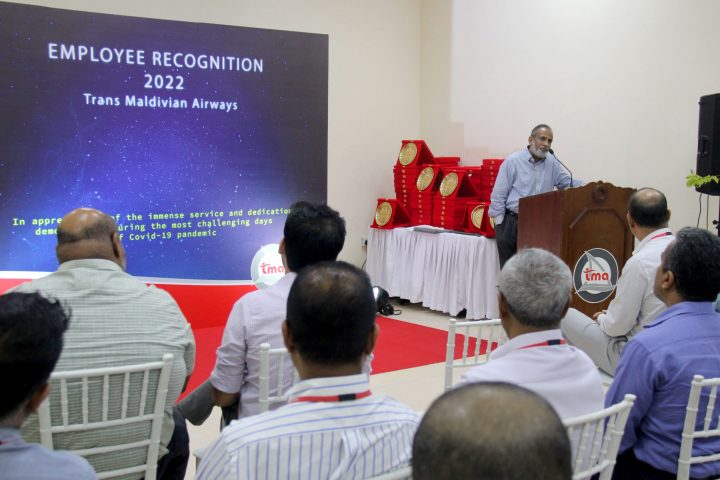 Trans Maldivian Airways Honours Exceptional Employees
Trans Maldivian Airways (TMA) has resumed its annual Employee Recognition Program to celebrate outstanding performers in the company. The ceremony was held on 26th May 2022 at TMA's Seaplane Base.
Graced by Mr. A.U.M. Fawzy, the company's CEO along with members of its Senior Management; the ceremony saw awards given to ninety-nine employees from thirteen departments, who had gone the extra mile to serve the company and its clients under dire conditions during the COVID-19 pandemic.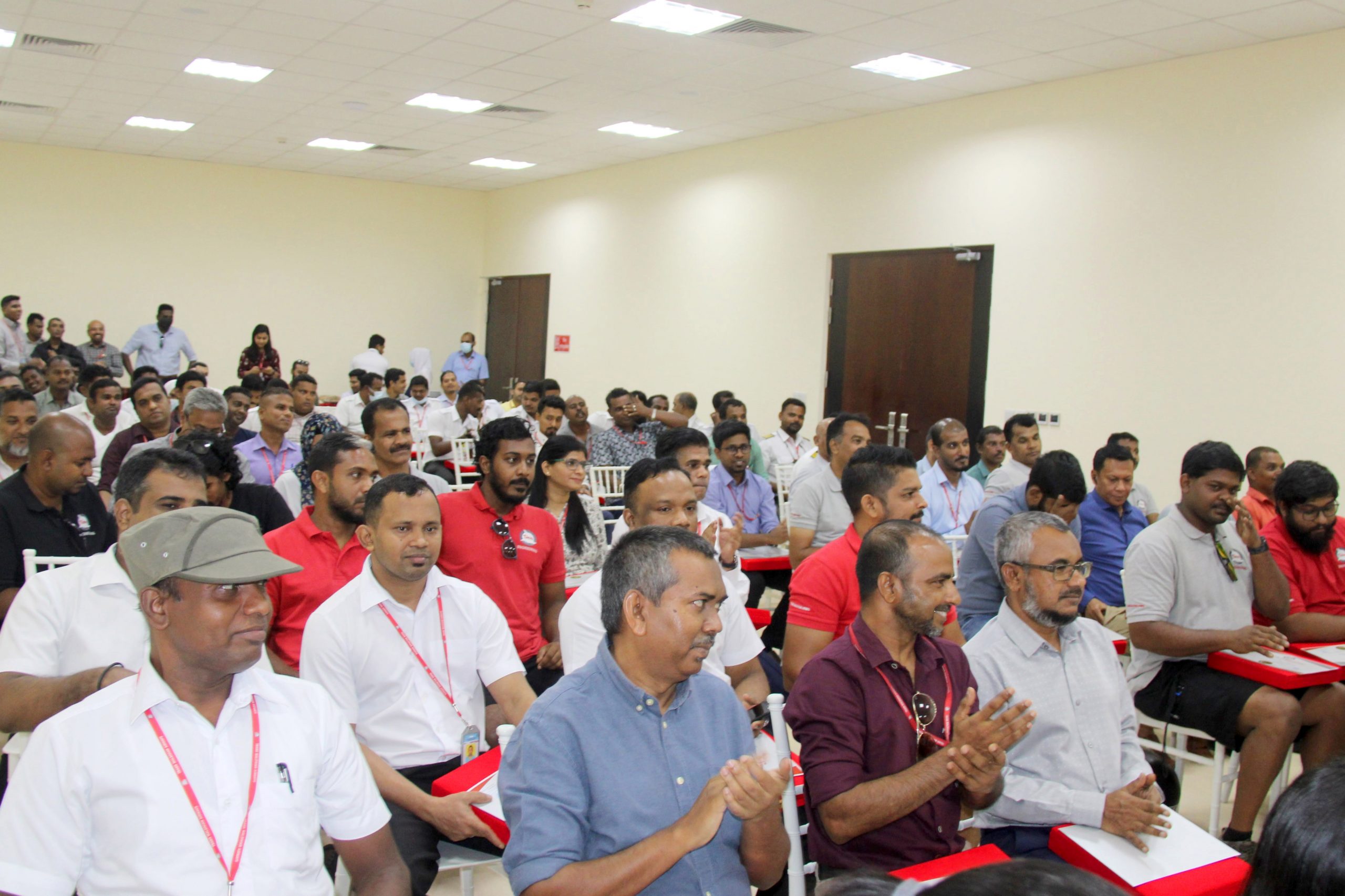 "Trans Maldivian Airways is a company that places great importance and value to acknowledging and celebrating its employees when they deliver above and beyond in serving its clients, fellow colleagues and the company. The company highlights that employee engagement and a culture of recognition for people is crucial in a dynamic business environment like TMA's, and pledges to continue the cheerful culture of recognition for years to come," read a statement by TMA, which currently operates a fleet of nearly sixty aircrafts and operates daily flights to over eighty resorts in Maldives.