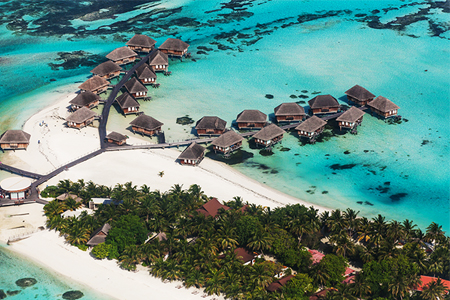 Transaction volume in Asia Pacific hotel investment market falls 18% in 2014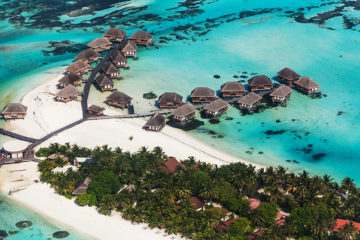 Transaction volume in the Asia Pacific hotel investment market declined by 18% in 2014 compared to the previous year, according to a report by JLL.
In its 'Asia Pacific Hotel Investment Highlights H2 2014' report released this week, the Singapore-based investment advisory firm revealed that sales activity in the region fell to US$7.5 billion in 2014 from US$9.2 billion in 2013.
In 2014, 34,000 keys were traded at an average rate of $221,000 per key.
"This was largely the result of reduced sales volume in Asia, falling by $2.8 billion from 2013," the report stated.
However, transaction volumes in Australia reached a record US$2.2 billion in 2014, up 86% from the previous year.
During the second half of 2014, Australia dominated investment activity with transactions worth US$1.6 billion, followed by Japan with US$1.2 billion.
"Arm's length transactions in Mainland China amounted to just $250 million, further highlighting that Chinese investors prefer to purchase abroad on stronger trading fundamentals," the report observed.
Sales activity in Asia was meanwhile dominated by Japan ($2.3 billion), Mainland China ($1.4 billion), Thailand ($338 million) and Malaysia ($292 million).
JLL observed that the overall decline in investment activity "partly reflected a geographic shift of investment focus to recovering and emerging markets (such as the Americas and Western Europe) by Asian capital, rather than a diminishing interest in local hospitality assets," as well as fewer investment opportunities in 2014 compared to the previous year.
"Total transaction volume in Asia Pacific totalled $3.7 billion in H2 2014, a 34% decline on the same period in 2013," the report noted.
The average price per key in 2014 declined by 26% across Asia Pacific, despite Australasia alone increasing to $292,000, which represented a 24% increase from the previous year.
The $201,000 per key overall represented a 35% annual decline due to the lack of large-scale transactions in 2014, JLL explained.
"This was the lowest rate per key in over 10 years," the report observed.
"The record sale of the Sheraton on the Park in Sydney to new Chinese heavyweight investor Sunshine Insurance Group is indicative of the high-profile acquisitions now occurring. Selling for $398 million, the transaction was a new record for a single-asset hotel sale in Australasia."
JLL also predicted that Chinese investment would shape the future of hotel real estate with Chinese capital expected to represent US$5 billion in global hotel investment this year.
In 2015, China would be among the top three exporters of global capital, along with the USA and the Middle East.
Meanwhile, in late 2014, the Bank of Maldives assigned JLL to oversee the sale of two resort properties – Reethi Beach Resort and Mahandhoo Island Resort – seized by the national bank. The sale of Konotta Island Resort in the Maldives to Hawaii-based Outrigger Enterprises Group last year marked JLL's sixth completed transaction in the Maldives since 2012.