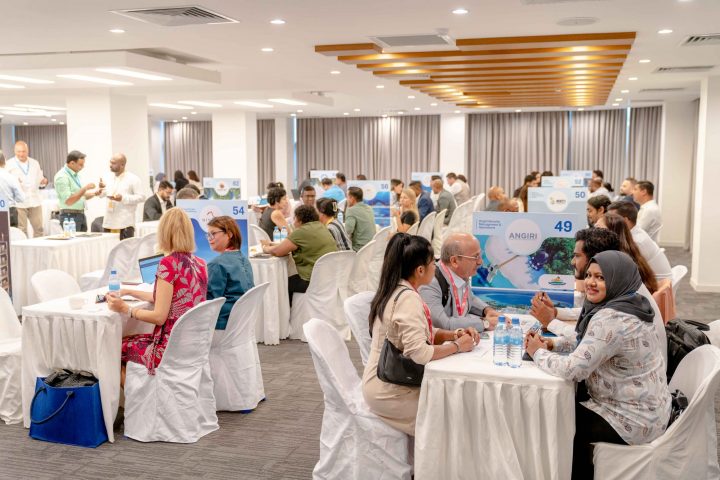 Travel Trade Maldives 2024 to take place on Aug 21-22
Travel Trade Maldives (TTM) has announced the dates for TTM Maldives 2024 are set for August 21-22, 2024.
This year's event began with the TTM Connect meetings that took place from August 22-23 at the Meerumaa Events Conference Facility. The event attracted over 1000 travel trade professionals and more than 100 hoteliers, where over 3000 prescheduled meetings were conducted. The TTM Awards & Gala of TTM Maldives 2023 recognized the outstanding achievements in the hospitality industry of the Maldives. This year's awards were expanded to encompass 20 different categories, showcasing excellence across resorts, hotels, and top producers.
New features were also added to the TTM Connect, the online travel trade portal with a range of exciting enhancements aimed at empowering the Maldives' travel industry with cutting-edge tools for strategic decision-making and networking. These upgrades offer precise data, analytics, and insights to the travel community, covering areas like including property details, star ratings, competitive positioning within the hotel industry, travel trade sentiment, tourism and aviation statistics, airport data, taxation information, hotel directories, upcoming hotel projects, revenue figures, average daily rates (ADR), occupancy rates, and market penetration insights.
The online portal, which leverages the latest technology, serves as a year-round networking platform for a diverse range of travel industry players, including hoteliers, online travel agencies (OTAs), tour operators, travel agencies, airlines, and travel trade media from across the globe. TTM Connect's revamped user interface allows password resets, eliminating intermediaries. Moreover, attendees of TTM events enjoy streamlined experiences with features like real-time updates on arrival status, meeting notifications, and venue entry alerts.
For further information and inquiries, please email us at ttm@traveltrademaldives.com.