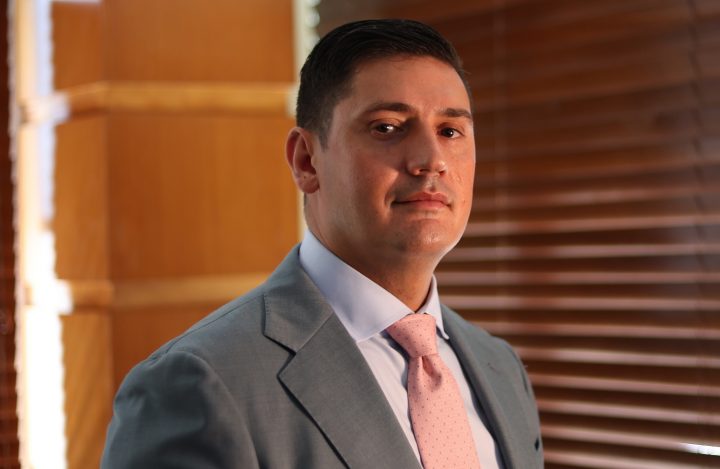 SIMDI Beverages appoints Adam Ramic as New Head; aims for new heights in hospitality
The beverage industry is abuzz with excitement as SIMDI Group, a prominent name in the trading industry, recently announced the appointment of Adam Ramic as the new Head of SIMDI Beverages, their prestigious division renowned for delivering top-notch beverages. Having built an exceptional career over a decade in London's luxury beverage industry and earned a distinguished reputation as a wine judge, Adam will steer SIMDI Beverages into an era of unparalleled success and innovation.
Adam Ramic's illustrious journey in the world of beverages is a compelling testament to his exceptional skills and unwavering passion. Having expertly directed wine programmes at some of London's premier establishments, such as The Lanesborough, famous for its proximity to Buckingham Palace, and Santa Cruz Co., a favourite haunt of international celebrities like Bono, Paul McCartney, Michael Kane, Will Smith, and more, Adam's influence has left an indelible mark on the refined realm of wine.
His visionary approach to wine culture is further evident through his involvement with exclusive private members clubs like The Conduit and Home House, where he played a crucial role in shaping their distinct wine experiences, solidifying his position as a luminary.
Adam Ramic's reputation as a highly respected wine judge at the esteemed London Wine Competition underscores his command over the intricacies of the wine world. Additionally, his prestigious accolade, the Best Award of Excellence from Wine Spectator, is a testament to his significant contributions to the field and unyielding dedication to perfection.
Beyond his mastery of wines, Adam's versatility shines through his impressive event-organizing skills, showcasing some of the world's finest chefs, including Jeremy Chan, Søren Westh, and Massimo Bottura, the current top-ranked chef globally. Notably, his wine programs have received high praise from renowned wine critic Jancis Robinson, who lauded their seamless integration with the chefs' tasting menus, solidifying Adam's position as an authority in his field.
With his charismatic demeanour, vast experience, and outstanding skills as a sommelier and wine judge, Adam Ramic will lead SIMDI Beverages to new horizons. His expertise in hospitality management, wine operations, and team leadership will propel the company to more significant growth and success. As the new Head of SIMDI Beverages, Ramic will continue the company's legacy of providing exceptional support services and distributing high-quality beverages to the resort market.
Ramic's unwavering dedication to enriching beverage experiences and his strong commitment to education make SIMDI Beverages an invaluable partner for resorts seeking to elevate their offerings. With his extensive expertise in crafting sophisticated wine programs, Adam's involvement will bring distinctive and exceptional value to SIMDI Beverages.
Under Adam Ramic's visionary leadership, SIMDI Beverages is embarking on an exciting new chapter of growth and prosperity. By forging partnerships with SIMDI, resorts can anticipate more than just a superior beverage supplier; they will gain access to a heightened level of knowledge and comprehensive service that enhances and elevates the overall guest experience.