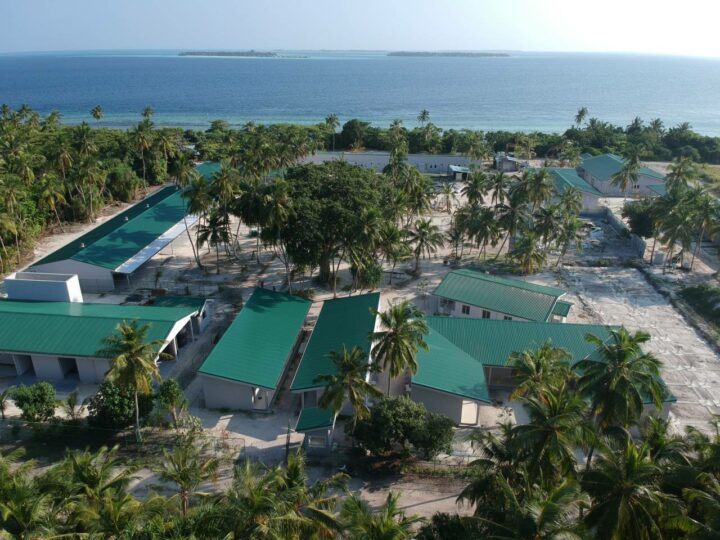 TVEC – Maldives' first live-in Technical and Vocational Education and Training Institute
Technical & Vocational Education Center (TVEC), a vocational training institute located in Baa Atoll Kihaadhoo, is set to begin training programs in mid 2018. The institute will initially start Certificate Level 3 Programs in Engine Mechanics, Plumbing and Air Conditioning and Refrigeration Mechanics.TVEC emphasises that their training programs are designed after thorough research on the industry needs in order to provide a purposeful technical and vocational education for participants who will become a skilful workforce for the technical and vocational industries of the Maldives.In line with this goal the institute is studying the industry needs for the hospitality, fibreglass boat building, electronics, and renewable energy sectors in the Maldives to design their future programs.
TVEC is opening as a five acre campus with live-in facilities that can accommodate two hundred students at a time while offering a host of other facilities including a restaurant that can cater to three hundred pax, equipped training workshops, a mosque, indoor and outdoor sports and recreational facilities, fully equipped teaching and learning classrooms, a library, a computer lab, a complete office building, housekeeping facility, an equipped clinic, its own power plant, water plant and a treated sewerage system.TVEC is starting their first training programs with fifty students from thirty eight islands across the Maldives.  One of the CSR projects of Coastline Group of Companies, the institute is currently funded by the parent company while it intends to become a self-sustaining institute in the future, through variousother forms of financing, such as corporate sponsors, donations, and secondary financing mechanisms developed for TVEC. All students in the five month training programs will be sponsored by the Coastline Group of Companies or other corporations.
TVEC says they are currently in conversation with international Technical and Vocational Education and Training institutions for collaboration and affiliation. With these collaborations, the organisation hopes their programmes will receive international recognition and standards.
For more information on TVEC programs, you can email info@tvec.mv or call +960 3328832