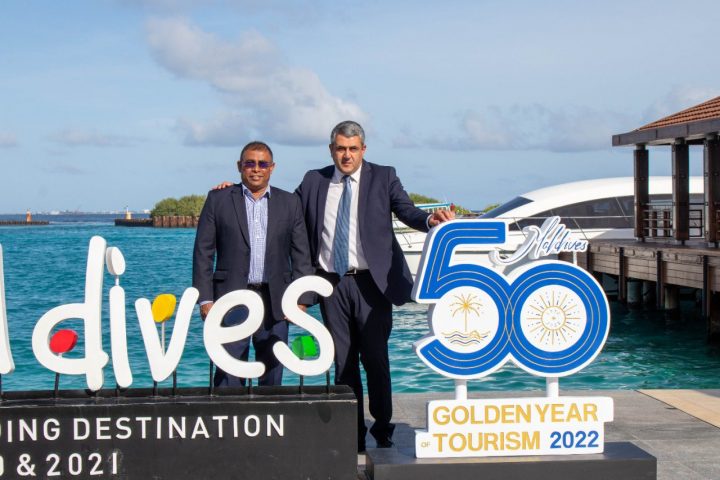 UNWTO and Maldives Collaborate for Three Key Events
World Tourism Organisation (UNWTO) is collaborating with the Maldives Ministry of Tourism to organize three key events this year. The events are being hosted in the destination as part of the 50th anniversary of Maldives' tourism industry and in conjunction with UNWTO's 34th CAP-CSA Joint Meeting.
The first and second events - 34th Joint Meeting of the UNWTO Commission for East Asia and the Pacific and the UNWTO Commission for South Asia (34th CAP- CSA) and UNWTO Ministerial Roundtable on Tourism Resilience through Innovation and Digitalization in Asia and the Pacific – takes place on 14 June 2022 at CROSSROADS Maldives. The third event - UNWTO Global Summit on Community-based Tourism - takes place 15 to 16 June 2022 at CROSSROADS Maldives and Paradise Island Resort & Spa.
UNWTO Global Summit on Community-based Tourism will be held with thematic sessions on gastronomy tourism, agro-tourism and community-based tourism. While UNWTO Commission Meetings welcome participants from the UNWTO Member States, UNWTO Affiliate Members, and international and regional organizations; the Global Summit will be attended by local and international experts and professionals of the tourism industry.
Featured Image: Maldives Minister of Tourism Dr Abdulla Mausoom with UNWTO Secretary-General Zurab Pololikashvili