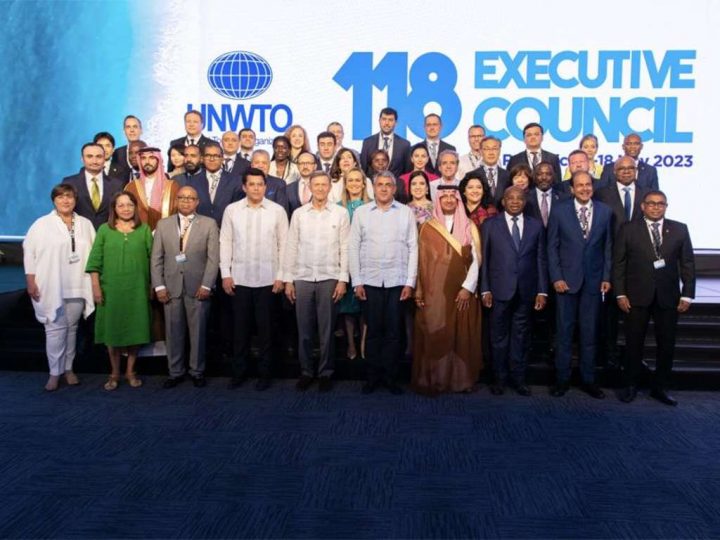 UNWTO Invites Maldives to be the First Country to Join the Global Tourism Plastics Initiative
At UNWTO's 118th Executive Council, the Maldives was invited along with the Dominican Republic to become the first countries to join the Global Tourism Plastics Initiative. The initiative seeks to unite tourism stakeholders to address the root causes of plastic pollution and move towards a circular economy of plastics.
The 118th session of the Executive Council was attended by high-level delegates from 40 countries, including 30 council members. The Secretary-General gave Member States an overview of UNWTO's work since the previous Executive Council and highlighted the future priorities of the organization.
Over a 100 accommodation providers, organizations, suppliers and tour operators are already signatories of the Global Tourism Plastics Initiative. Some international hotel chains that operate in the Maldives, such as Six Senses Hotels Resorts Spas, are signatories. A couple of destinations and tourism boards have signed the initiative, but a country has yet to sign.
Global Tourism Plastics Initiative signatories make the following actionable commitments by 2025:
Eliminate problematic or unnecessary plastic packaging and items;
Take action to move from single-use to reuse models or reusable alternatives;
(Engage the value chain to) move towards 100% of plastic packaging to be reusable, recyclable, or compostable;
Take action to increase the amount of recycled content across all plastic packaging and items used;
Collaborate and invest to increase the recycling and composting rates for plastics; and
Report publicly and annually on progress made towards these targets.
Featured Image: UNWTO