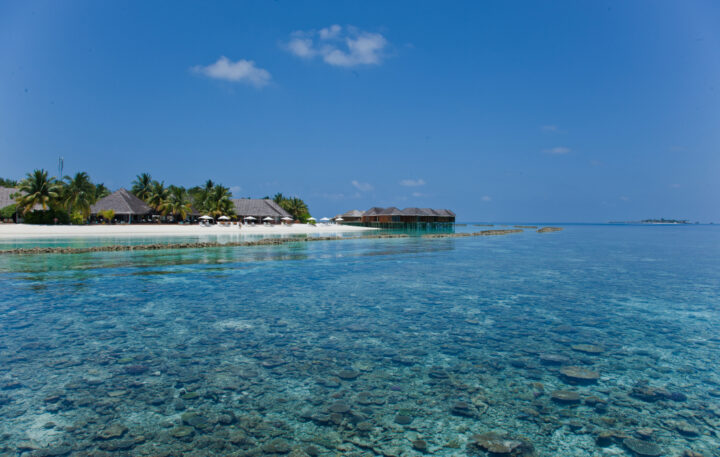 Vakarufalhi Island Resort
Vakarufalhi Island Resort is a place of subdued luxury in the Maldives' South Ari Atoll. Set on a mere three and a half hectare island it comprises of 79 villas and a beautiful turquoise lagoon. The reception area is open and very welcoming with its soft sandy floor. You can choose to stay in one of the Garden villas, set along the beach in lush greenery, or several categories of generous-sized and tastefully furnished Water Villas, with amazing uninterrupted Indian ocean views.
 The resort offers a prolific list of activities for its guests, to name just a few: karaoke nights, beach volleyball, boccia games, cocktail making demonstrations, DJ nights, and marine lessons. Fishing trips during day and night, dolphin cruises, whale shark watching, snorkelling at the nearby reef, and sand bank trips are also available. The more active holiday-makers have an opportunity to use the gym facilities or go for various non-motorized water sports activities.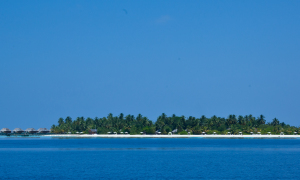 Food lovers will not be disappointed. With only one restaurant and a bar, Vakarufalhi manages to provide an exemplary rage of cuisine to satisfy the most discerning guests. Breakfast, lunch and dinner are served at the Illa restaurant, set on a beautiful wooden deck with stunning ocean views. Ihaa Bar offers al-fresco dining, live music and beverages. Between the two of them, Illa Restaurant and Ihaa Bar offer an array of international cuisine: Italian, Mediterranean, French, Oriental and fusion.  For those who seek more privacy, various special dining arrangements are available, besides the In Villa dining. Guests could opt for a 'Lunch in the Sea' where the table is actually set in the ocean, and you would be dining while your feet are submerged in the water. Dinner next to a camp fire set on the beach offers privacy and an amazing view of your very own camp fire where the lagoon of Vakarufalhi would be your backdrop.
Almost endless combinations of romantic set ups can be done to your liking on the territory of the resort. Whether it's in the privacy of your villa or on the island grounds, helpful staff will be happy to consider your preferences when it comes to decorations and candle arrangements.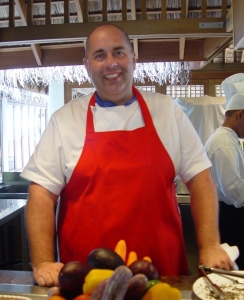 Riccardo Rizzoli is the Executive Chef of the resort. Originally from Italy, a place universally known for its gastronomic delights, Chef Riccardo's creations will not leave anyone's tastebuds unsatisfied. Chef Riccardo started cooking at the age of 12, and since then has never stopped, working first at his father's restaurant and then travelling around the globe to gain international experience and further develop his already outstanding cooking skills. Chef Riccardo ensures that only the freshest ingredients are used in his kitchen.
He goes as far as making sure that many items are made on site, for example all the pasta, as well as ice creams. The resort has its own garden where they grow basil, lemongrass, mint, spinach, rocket and other herbs and salads, using both traditional and hydroponic methods. Currently Chef Riccardo is working on putting together a cook book for Vakarufhalhi. His passion for food and making guests happy with the cuisine is obvious, making Vakarufhali Island Resort also a destination for those who want to indulge in the culinary arts during their holidays.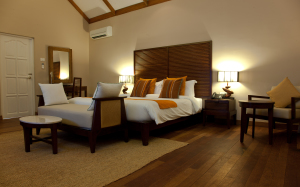 The Spa is managed by Duniye Spa, and it deserves a special mention. With only a few treatment rooms it is understated and extremely private. A wide range of body and face treatments are available including Balinese and Oriental messages, bath soaks, scrubs and polishes using products of the highest quality. Special packages for honeymooning couples are being offered, with Him & Her messages, body polishes and reflexology all set in a candle lit treatment room with chilled champagne, fruits and a spa gift at the end of the treatment.
The guests of Vakarufalhi Island Resort can make use of the 5-star ProDiver dive centre to explore the underwater beauty of Ari Atoll. The centre is run by Antonio Ferraro with twelve years of diving experience in the Maldives alone, and Antonio and his team will be able to answer any and all questions an inquisitive guest might have as well as make sure the dive goes without a hitch even if you are a beginner. English, Italian, German and Chinese speaking Dive Masters with many years of experience will ensure you have an unforgettable diving trip. With three shipwrecks in the vicinity, whale shark spots, manta ray places and of course the famous Maldivian coral reefs populated with hundreds of colourful tropical fish, a diving trip really is a must. You would also be offered to rent a professional quality Go Pro underwater camera to take all the pictures you want of the dive, later they can be put on a CD or printed.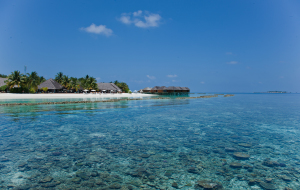 The Resort is efficiently run by Mount Lavinia Hotel Group, a Sri-Lankan based company, who presently have three hotels in Sri Lanka along with Vakarufhali Island Resort in the Maldives. One of the distinguishing features of the company is that they in fact have its own Hotel Management School in Sri Lanka, where hosts of Vakarufhali have an opportunity to study and improve their skills. Mr Sanath Ukwatte, the Chairman and Managing Director of MLHG, believes a large part of the success of a hotel comes from having professional and well-trained staff. Part of the philosophy he shares is: "We come for a long haul and one of our biggest missions is to improve the human resource component in the Maldives, the skills of local people. We pick groups of employees and send them to the Management School in Sri Lanka, free of charge, to further extend their knowledge". Needless to say, the training program has been greatly successful making Vakarufalhi a desirable place to work as well as a resort with outstanding services provided to guests by all of the hosts, which of course, overall, makes it an unforgettable place to stay on your holidays.