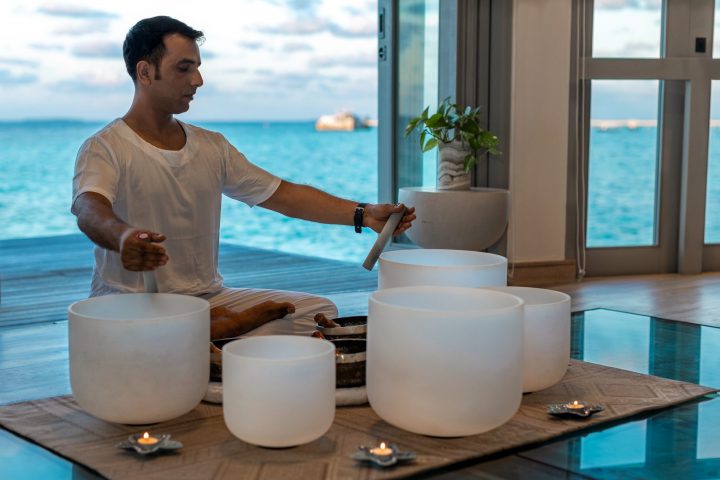 Vakkaru Maldives welcomes Navneet Verma as wellness team leader
Award-winning luxury resort Vakkaru Maldives has announced the arrival of Navneet Verma, as its new wellness team leader.
Navneet is a certified yoga instructor and has a Master's degree in Yoga and Science of Living from Jain Vishva Bharati Institute in India. He also has a post-graduate Diploma in Yoga from Kaivalyadhama, India, one of the oldest pioneering yoga institutes in the world. Additionally, he has various certifications in food and nutrition, Western spa massages, fitness training, aerial yoga, Ayurvedic massage, Yin yoga and sound healing.
With Navneet's arrival, guests at the resort can immerse themselves in a unique blend of holistic activities. From the ethereal tones of Crystal Singing Bowl and Sound Bath Meditation to the soulful rhythms of Mantra Chanting Sessions, every experience promises serenity. Younger guests will find joy in specially curated Kids' Yoga sessions.
Fitness enthusiasts can partake in an array of sessions, such as Island Runs with Navneet, Super Stretch Sessions, and invigorating Beach Workouts.
Those seeking a one-of-a-kind celestial experience will find solace in the monthly Full Moon Yoga combined with Crystal Singing Bowl Meditation.
For guests aiming for a more personalised touch, Navneet will craft customised wellness programmes to meet individual preferences and requirements.
Navneet is passionate about helping guests achieve their wellness goals and creating a truly holistic experience. He is also committed to providing guests with a fun way to get fit and healthy.
"I am excited to join the team at Vakkaru and to share my passion for wellness with guests from all over the world. I believe that wellness is not just about physical fitness, but also about mental and emotional well-being," he says.