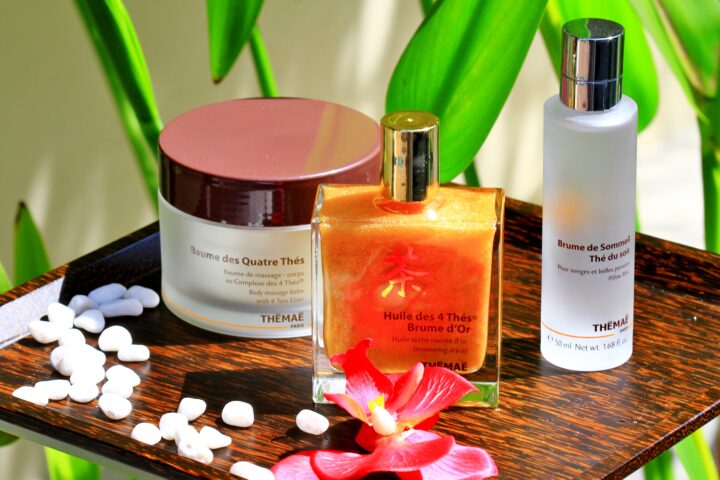 Veli Spa at Kurumba Maldives partners with luxury French brand Thémaé to offer 'tea-inspired' treatments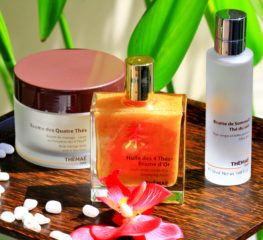 Kurumba Maldives' award-winning Veli Spa has announced a new partnership with luxury French spa brand Thémaé. The introduction of Thémaé products to Veli Spa will see a host of new treatments on offer, as well as a variety of new retail products.
The Thémaé brand, named after the Japanese tea preparation ceremony, utilizes the acclaimed benefits of tea in its services and products and is inspired by the art of tea. Already present in numerous luxury spas across four continents, the products are also inspired by the 'beauty and pleasure' of Paris.
The tea plant, Thémaé explains, has over 30% of polyphenols (one of the highest levels of antioxidant concentration known) and contains antioxidants 200 times more potent than Vitamin E. Thus tea actively contributes to slowing the skin's signs of aging by neutralizing the free radicals that breaks down collagen and elastin. Their product range, which includes treatments for both body and face, work on the basis of an original two-pronged approach to combine truly effective treatments with complete well-being.
Aishath Zulfishan, Kurumba Maldives' Spa Manager expressed her delight at the new partnership, saying, "We are pleased and excited to partner with Thémaé, the exclusive French product line with high quality treatments. The brand also allows us to complement the offerings in our spa menu that already feature indoor and outdoor treatments, as well as our unique range of Maldivian treatments which incorporates Dhivehi Beys, the traditional Maldivian herbal medicine that has been handed down from generation to generation. Thémaé is unique, like our guests."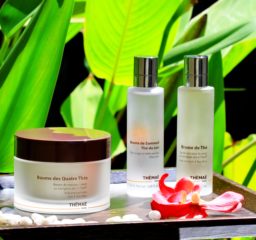 Chosen for its reputation as a high performance, luxurious and indulgent skin care brand, Thémaé celebrates the benefits of tea, which lie at the heart of each treatment. The new partnership will see five new facials added to Veli Spa's extensive treatment menu, which include facials to moisturize, purify, an anti-ageing option and a 'Quick Fix Me Up'. In addition, the spa has designed a unique Shimmer Ritual, which includes an exfoliation and facial, designed to prepare a guest for a special night out.
Retail products now on offer include body balms used in massages and pedicures, which are described as 'ultra-moisturizing, subtly scented and wildly luxurious'. Body moisturizing creams, facial products, body scrubs and the very special shimmering dry oil nourishing Tahitian Monoi oil with fine illuminating gold dust will all be available for purchase at the spa.
Veli Spa is world renowned for its innovative treatment range and indulgent surroundings. Recently, the spa was named Country Winner, Best Luxury Resort Spa for the second year running at the 2015 World Luxury Spa awards. Located in the idyllic environment of Kurumba Maldives, which is a mere 20-minute speedboat ride from the international airport, the spa offers a wide variety of unique treatments.
For more information, visit: www.kurumba.com/maldives-spa-yoga