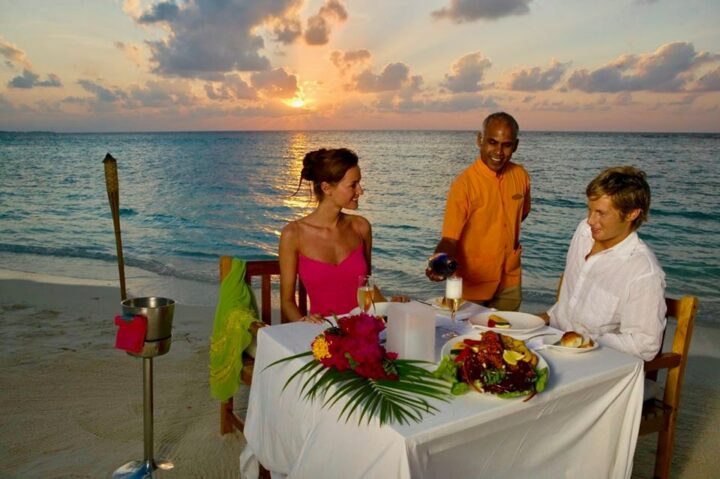 Romantic beach dining experiences at Veligandu Island Resort & Spa
This July, Veligandu Island Resort and Spa is offering a host of romantic beach dining experiences to enhance the experience of guests visiting the island. Kicking off on July 4 with a moonlit dinner at the Pool Beach, guests will have the chance to unwind with a perfect backdrop and enjoy the gastronomic delights prepared by the Veligandu Chefs, says the resort.
On July 9, the full moon will light up the beach dining experience as a special romantic full moon dinner is served at the pool beach. It will be followed by a special lobster and champagne combination with the Bubbles and Lobster Dinner on July 14, held at the Madivaru Beach.
The resort is inviting guests to mark the end of the special romantic dinner experiences with a Sunset Seafood Dinner on July 19 and 29, with a host of freshly prepared seafood delicacies following an amazing sunset view at Madivaru Beach.
Veligandu Island Resort, surrounded by a beautiful lagoon, an excellent house reef and long stretches of white sandy beach in North Ari Atoll, features 91 rooms including 54 Jacuzzi Water Villas, 10 Water Villas, 16 Jacuzzi Beach Villas and 11 Beach Villas. The resort is also host to a fully equipped fitness centre, badminton and football grounds, volleyball court, a freshwater infinity pool and an array of water sports and activities.Read more about this and other offers available and Veligandu Island Resort, please visit veligandu.com.