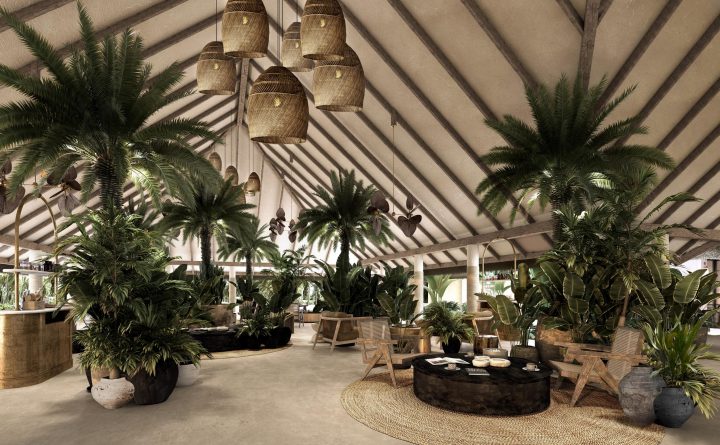 Villa Hotels and Resorts Completes Rebranding
Villa Hotels and Resorts has announced complete transformation and rebranding of its properties, debuting at ILTM Cannes before officially relaunching in April 2023. Since its establishment in 1986, Villa Resorts has developed and run five properties across the Maldives; Sun Island, Paradise Island, Royal Island, Holiday Island and Fun Island.
In collaboration with Luxury Branding, a luxury hospitality consultancy, Villa Resorts embarked on the brand-led reinvention of all its properties with a new vision, purpose and values. With a new visual identity, the brand name 'Villa Hotels and Resorts' has been simplified to 'Villa Resorts'.
The refreshed brand will relaunch in April 2023 with a new website and the rebranding of two of its existing resorts; Paradise Island and Sun Island. Paradise Island will transform into Villa Nautica, a maritime celebration of Quayside Life. Villa Nautica's polished atmosphere will express refinement and exclusivity of taste, bringing to life a sophisticated maritime experience with modern, urban-style décor. The resort embraces seafarer lifestyle with a glamorous touch, complemented by exceptional scuba diving and other water sports activities. Sun Island will turn into a Villa Park, with its new design grounded in bright colours that complement the island's lush vegetation and azure lagoons.
Rooms, restaurants and public areas have been upgraded and refurbished with stunning interiors by London-based design studio, House Nine. Under the guidance of Food Concepts 360, the F&B concepts have also undergone comprehensive modernization. Collaborating with Cape Town coffee roastery, Deluxe Coffeeworks, Villa Resorts has also developed its own coffee brand: Press & Pot.
During the end of 2023, Holiday Island will also reopen as Villa Haven. The resort will feature 68 villas with ocean views and private pools. Along with the total refurbishing of the resorts, a significant focus has been on its services too. Partnering with Forbes Travel Guide, Villa Resorts will translate its ideology and service philosophy into world-class brand standards and quality assessments. Royal Island, rebranded as Villa Village will be opening in late 2025 while Fun Island is scheduled to reopen in 2027 as Villa Eden.