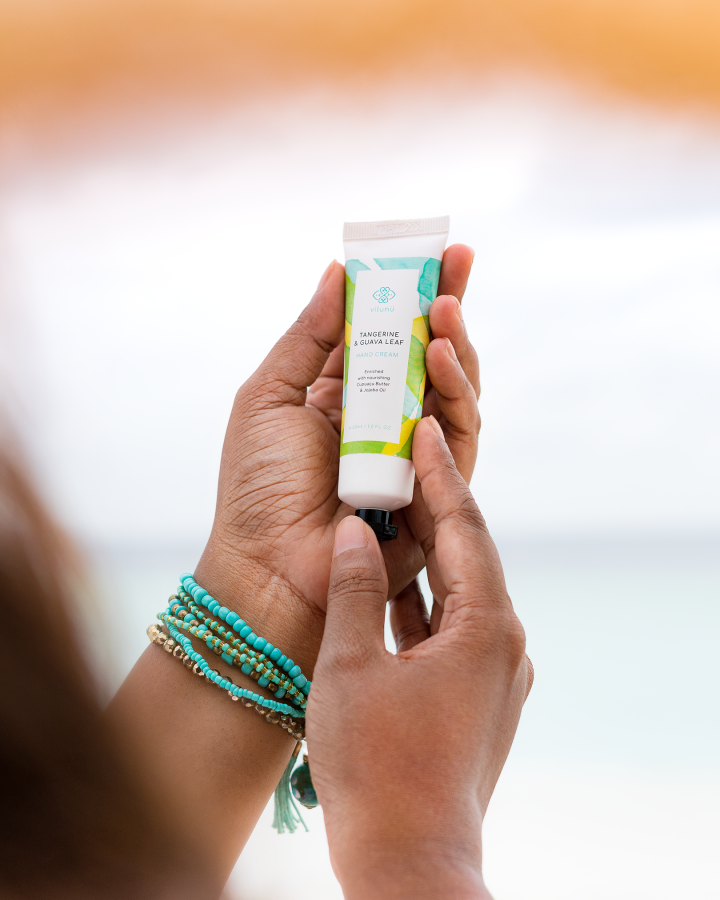 Vilunü: Bespoke Maldivian Scents
Inspired by their own childhood memories in the island jungles and lush foliage, the founders of Vilunü began a journey to rediscover their native Maldives by capturing the essence of local scents. Using natural and sustainably sourced ingredients, Aish and Immi create a range of innovative scents and products that give the full range of experiences, emotions and moods that you experience on local islands.
Translating to the turquoise blue hue found in the lagoons, Vilunü is a local brand that epitomises the true scents of the Maldives and allows visitors to take home with them an unforgettable part of their experience. The team creates a range of home fragrance products that are designed and formulated locally in Male'. These products have been a great success and were stocked by Kagi Resort & Spa and Seaside Finolhu, where the reed diffusers are kept in their two-bedroom Rockstar Villas!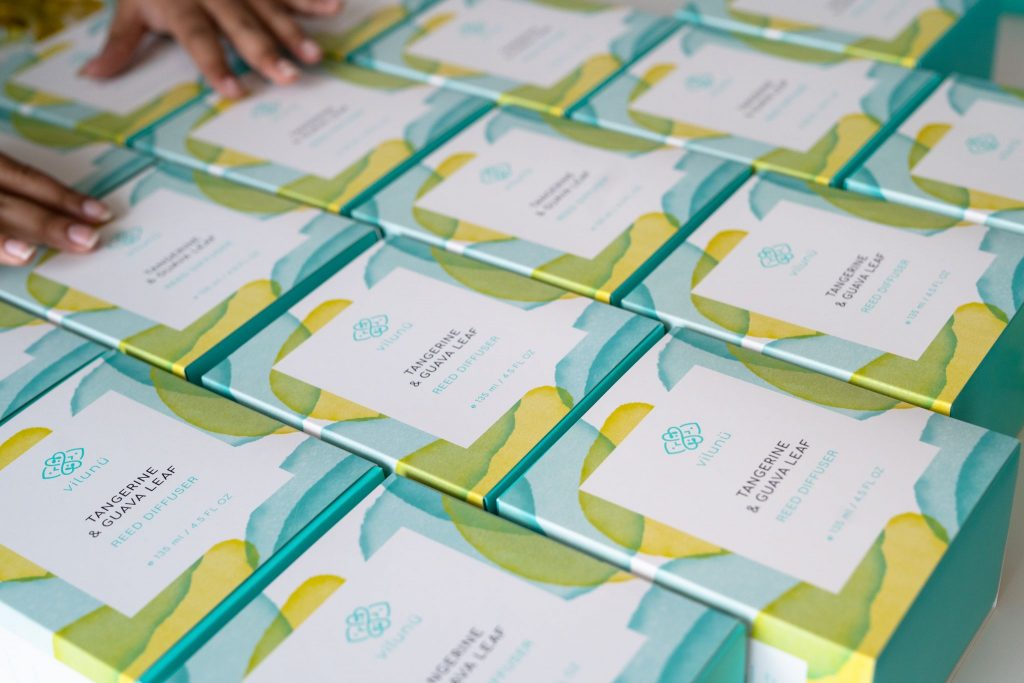 Each scent on Vilunü's shelf takes you back in time to the tropics. For example, the Tangerine & Guava Leaf evokes a memory of a Maldivian island, reminiscent of a lazy afternoon stroll after a dip in the ocean, with sea salt still in your hair and sea spray on your skin.
Other Vilunü signature scents are also inspired by Maldivian moments and traditions. The Jasmine & Cinnamon blend transports you to dusk, where the aroma of jasmine flowers in full bloom wafts through the island.  Meanwhile, the tropical burst of Passionfruit & Green Leaf reminds you of freshly picked passionfruit from backyard vines on a hot summer day before heading to the beach. Further, Tuberose & Gardenia captures the scent of Eid festivities where Maldivians adorn themselves with tuberoses and garden flowers.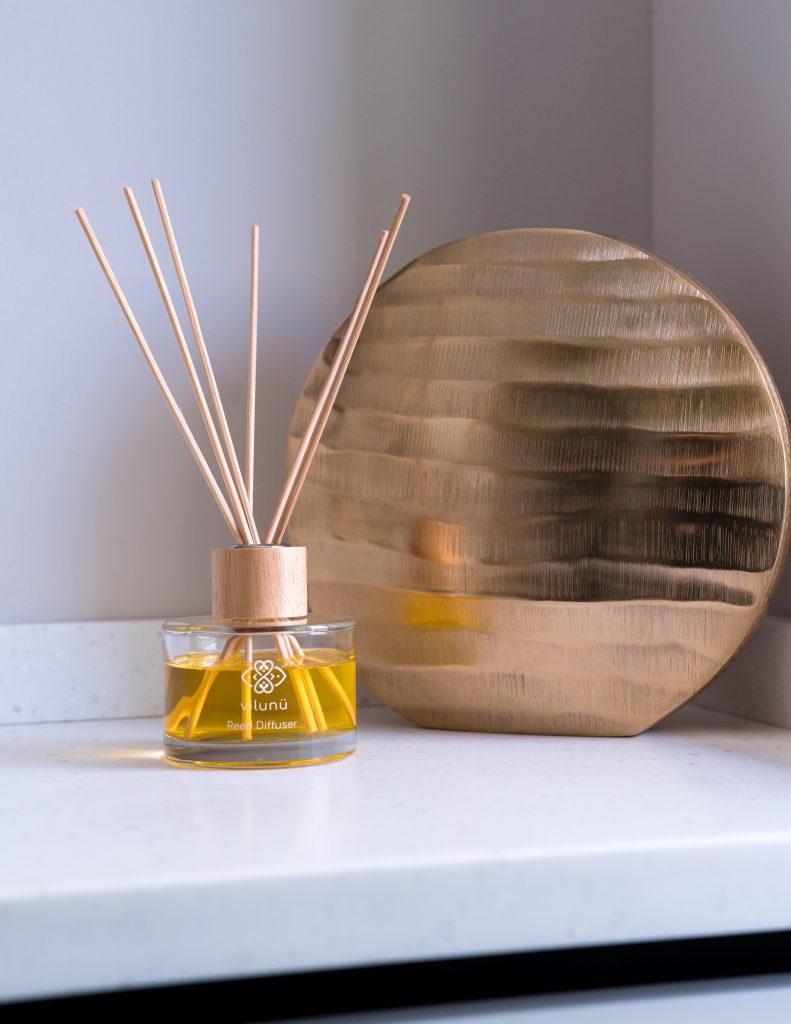 Their reed diffusers are a subtle and flame-free addition to spaces as they will scent the space on their own with not much hassle. The reeds are made of natural, biodegradable material and they come in glass bottles.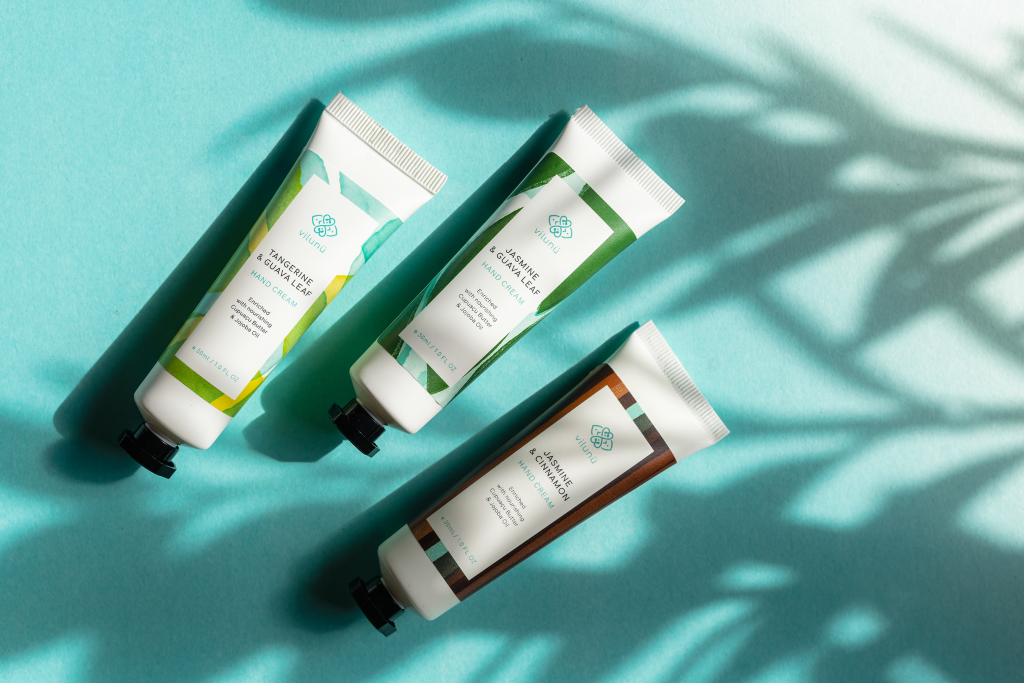 The hand creams are designed to complement the warm weather of Maldives and provides hydrating and moisturising properties without being greasy. The scent formulations were created in Maldives by the team and are produced via an overseas laboratory where they undergo necessary quality testing before they are released for retail.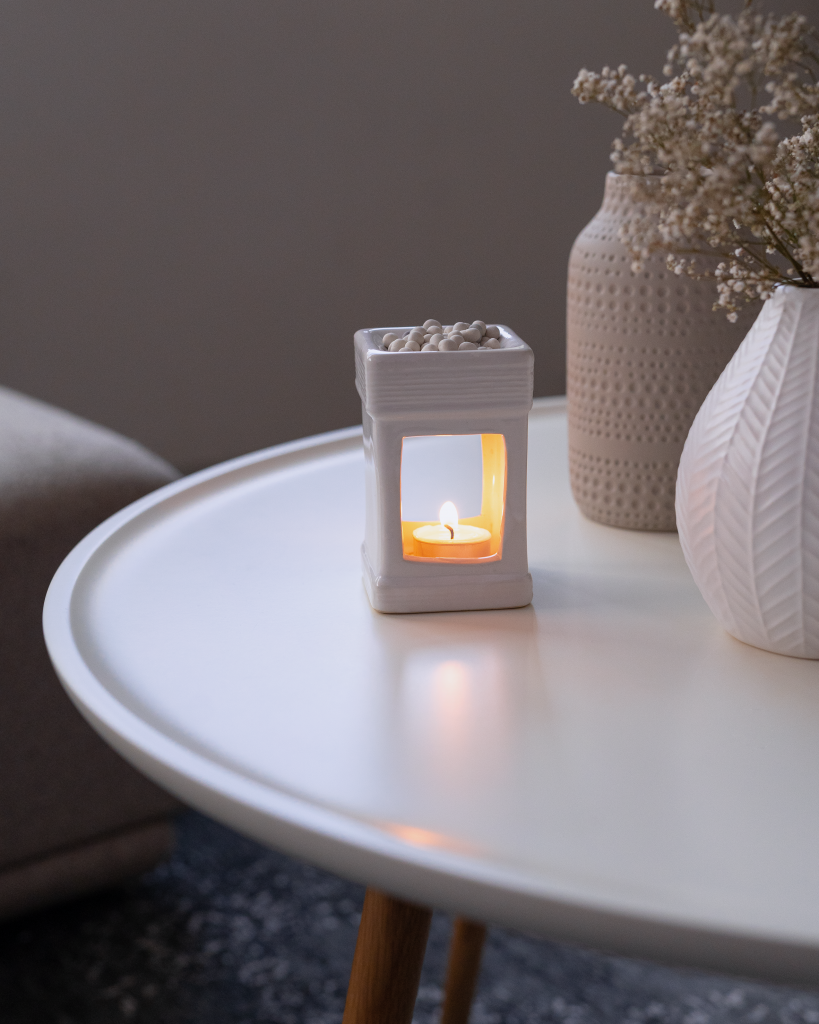 Vilunü also produces scented beads that engulf the space within a few minutes, making it their strongest product yet. The small, elegant and minimal beads are pre-scented with Vilunü's signature scents, Rose & Vetiver and Tuberose & Gardenia. They can be used in candle warmers and burners, hung in wardrobes and smaller spaces to scent the space and even be used as car diffusers. With the burners, the beads require no additional oils, making it a very hassle-free solution for scenting any space.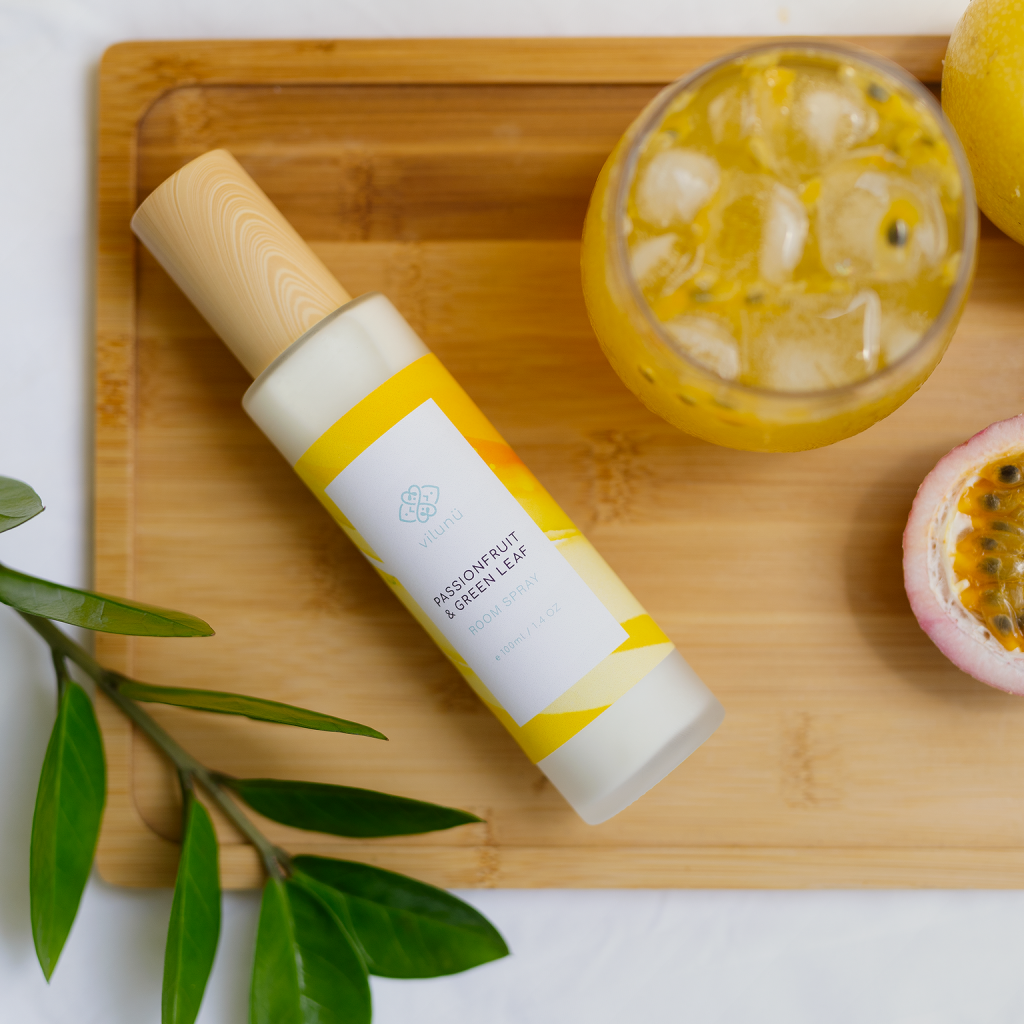 However, unbeatable in customer demand is the Passionfruit & Green Leaf room sprays. The room sprays are made from phthalate free fragrance oils. Formulated, hand poured and packed locally, you can spray these on furniture or fabric for a subtle refreshing atmosphere.
Vilunü was formed in 2017, when the knowledge of skincare, home fragrance formulation and a strong interest to combine Maldivian traditions and modernity was met with a business opportunity. Vilunü also partners with resorts and brands to create custom or exclusive fragrances by either infusing the scent into their current product range or by searching for more unique ways to help brand the resorts through scent.
Look no further than Vilunü to experience the real scents of the Maldives and take them home with you to remember the smell of the Maldives forever.