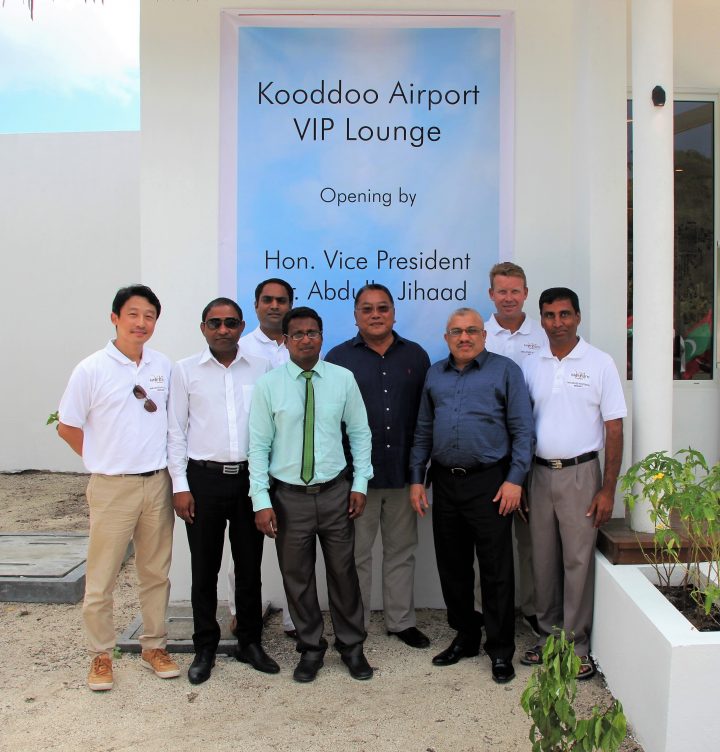 VIP lounge inaugurated at Kooddoo Airport
Kooddoo Airport's VIP lounge is officially open. The lounge was inaugurated by Vice President Abdulla Jihad on 01 December 2016.
The lounge will be under the management of Mercure Maldives Kooddoo Resort, set to open next year. According to the resort, the lounge was developed to provide a comfortable environment for travellers while they wait for their scheduled departures.
The VIP lounge comes with a balcony, smoking area, restrooms, satellite television and secure luggage storage.
According to Mercure Maldives Kooddoo Resort, free WiFi, reading materials, and a selection of quality food and beverages will be offered for guests.
The VIP Lounge operating hours will vary to suit the daily flight schedules of Maldivian Airlines for all flights departing from Kooddoo onwards to Male'.
Bringing stylish mid-scale accommodation to the pristine south of the Maldives, Mercure Maldives Kooddoo Resort provides one of the best value accommodation options in the country. The resort is scheduled to open in February 2017.