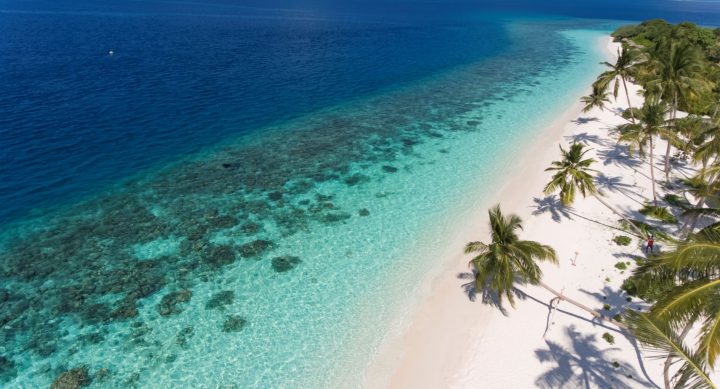 Visit Maldives Begins 2021 FAM Trips with Media Teams from Middle East
Visit Maldives kick-starts this year's FAM trips with a media team from the Middle East to promote Maldives to the region and showcase the unique experiences in the destination with a specific focus on family, safety and affordability.
The Media team that arrived on 25th January comes from leading publications in the Middle East, including Savoir Flair, The National, Millennium Millionaire & Fact Abu Dhabi. Their stay in the Maldives lasts for 6 days at Grand Park Kodhipparu and Sheraton Maldives Full Moon Resort and Spa, where they will experience family activities, wellness activities, sustainable initiatives implemented by the properties, tasting signature cuisines, snorkeling, water sports and many other unique experiences.
The publications would promote the Maldives through both print and online mediums, alongside supporting coverage on social media platforms. The combined coverage generated from this FAM trip would be circulated physically more than 95,000 times, with an online reach of more than 3.7 million.
This year for the Middle East market, Visit Maldives is focusing on innovative strategies and ultimate objectives to ensure the goals of achieving pre-pandemic arrival numbers. Several marketing activities have already been scheduled such as joint promotions with notable tour operators and prominent airlines, participation in key travel trade fairs in the Middle East and roadshows covering the GCC and KSA region. Further, digital and social media activities focused on Arabic are underway to promote and maintain destination presence in the region.
The Middle East market remains prominent to the Maldives with post-pandemic arrivals showing a rising trend. After a significant drop in 2020 of almost 40,000 arrivals compared to 2019, the destination sees consistent potential in reaching pre-pandemic arrival numbers following its achievement of the 500,000 tourist arrivals target.