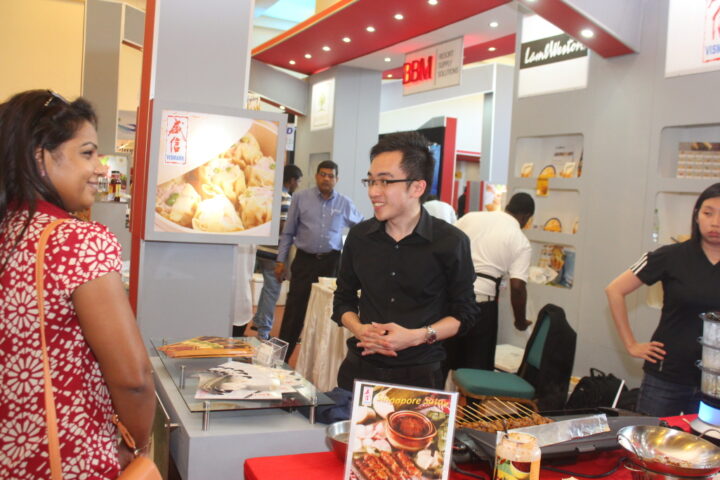 Vismark and Asian Cuisine
Singapore-based Vismark Food Industries sees potential for growth and a promising future for Asian cuisine in the Maldives resort industry.
 Vismark showcased its food products at the 'Hotel Asia 2014 Exhibition and International Culinary Challenge' that took place in the capital Male' from 8 to 10 September.
 "There is definitely potential for growth of Asian cuisine in the Maldives," observed Steve Tan Ting Hui, director of sales and marketing at Vismark.
 Vismark was established 22 years ago in Singapore and specialises in Asian products such as dim sum, satay, chilli, Asian paste and sauces.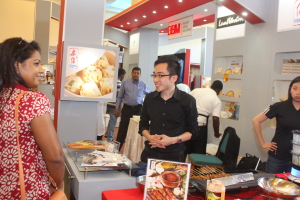 "We supply to about 95% of all hotels in Singapore, including the casinos, hospitals, convention centres, ship chandlers and we export worldwide as well," said Steve.
 Vismark's specialty is dim sum, a Cantonese delicacy consisting of a variety of dumplings and steamed dishes.
 Traditionally served with tea, dim sum has a wide assortment of fillings wrapped in translucent rice flour or wheat starch skin and ranges from meatballs to sweet cakes.
 Steve stressed that the appeal of dim sum was not limited to the Chinese or Asian tourist.
 "We also have Europeans, Americans or people from the UAE who do appreciate and understand what dim sum is," he said.
 "So it is not just for the Chinese. It is for the international customers of the resorts."
 Through its participation in the 10th annual Hotel Asia Exhibition – which brought together more than 200 international suppliers and over 5,000 industry professionals – Steve said Vismark hoped to achieve "product awareness and exposure for our branding."
 "We would like customers to try our products and understand about the products. Because I understand not many of the locals or chefs know about dim sum or our Singapore products," he said.
 "So through this show we want to achieve the utmost exposure for our range."
Vismark's presence at the event has helped expose its Asian products to hoteliers and resorts in the Maldives, Steve said.
 Potential customers were also made aware of the availability of Vismark's products through local partner Best Buy Maldives (BBM) Resort Supply Solutions, he added.
 "BBM has huge storage for all our products. It's good to let our customers, and BBM's customers, know that they do not have to airfreight in constantly," Steve said.
 "They would actually have stocks available at BBM warehouses."
 Ready availability would allow customers to save costs, Steve suggested, by reducing the time and resources expended on coordinating importing or airfreighting.
 Steve observed that the number of Asian tourists visiting the Maldives has seen "a significant increase during the past three years."
 Following the rapid growth of Chinese tourist arrivals to the Maldives in recent years, the number of visitors from China hit a record high of 330,000 in 2013, accounting for nearly 30% of all tourist arrivals.
 For the past four years, China has consecutively been the largest source market for tourists visiting the Maldives.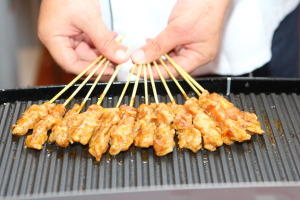 "So that is where we positioned ourselves and came in three years ago," Steve explained.
 Alongside the growth of Asian tourist arrivals, Steve said Vismark's sales in the Maldives "increased dramatically."
 Vismark currently has one of the largest market shares in the Maldives for Asian dim sums.
 The company is also working on introducing a range of products through local distributor BBM, Steve said.
 In addition to health certificates from the Singapore Agri-food and Veterinary Authority (AVA), Steve noted that all Vismark products sold in the Maldives are both halal certified and HACCP certified.
 "So we have all these food safety aspects for our products and we only supply premium quality products to all our customers," he said.