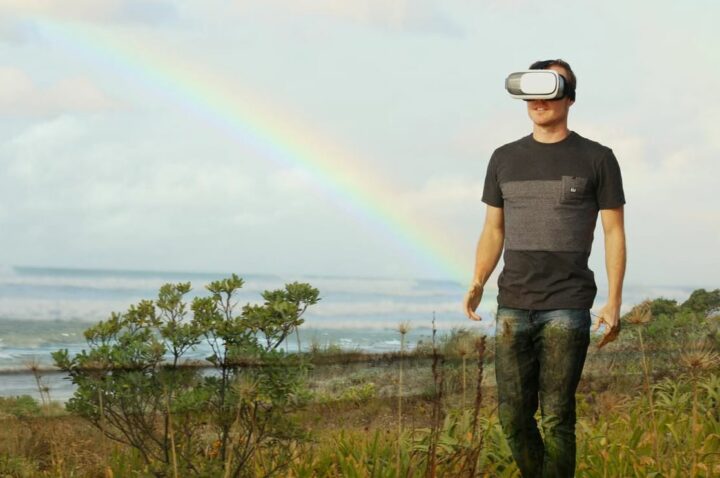 VR – Driving Conversion for Travel Brands and Meeting Planners
At the CES 2017 technology show in Las Vegas, Tim Baxter, President of Samsung Electronics announced that Samsung Gear Virtual Reality (VR) headsets have topped five million in sales over the past 13 months, Skift reports.
2017 is seeing the mainstreaming of VR, and travel brands are leveraging that to engage consumers in new ways, creating immersive experiences. Brands are also discovering the power of VR to drive conversion rates.
Gary Shapiro, President and CEO of the Consumer Technology Association said in a Reddit chat that VR is changing the game for a number of industries ranging from healthcare to business, noting that travel agencies are using VR to simplify vacation planning.
For instance, the Las Vegas Convention & Visitors Authority (LVCVA) reports that its Vegas VR app, showing experiential videos ranging from helicopter rides over the Strip to bartenders mixing drinks, has been downloaded over 19,000 times since March 2016, and the videos have been viewed more than 17 million times.
"We were relying on Instagram, Facebook, and Snapchat to tell our story, but we felt that VR and 360 video really helped us improve our connection with consumers, and move them down the path toward conversion," said Nick Mattera, senior director, digital engagement at LVCVA. "We're also looking to partners to help us on the conversion side, and really begin to quantify how Vegas VR can not only get people excited about Las Vegas, but ultimately book."
This month, the Freeman event company, which handles logistics and production duties for CES, among other large shows, announced a new slate of virtual reality products and services. Coinciding with that, Freeman published a white paper on VR event applications.
The new products include a VR Product Explorer for event planners to create immersive simulations of products too bulky for trade shows, a VR Design Explorer that provides a virtual walk-through of meeting and exhibition spaces; and VR Live Streaming where anyone with a VR headset can view live events from anywhere simultaneously within a 3D environment.
"VR is a platform for dynamic and highly engaging storytelling, so there's a whole new class of interactions in the experience design process that are far more powerful than any videos you can create," said Wilson Tang, VP, digital experience for Freeman. "When you put the headset on, there's a dramatic increase in the level of empathy and connection because you feel like you're actually in that space."
Demetrius Wren, a Freeman digital experience designer, also emphasizes the capacity for VR to drive higher conversion rates. Wren, who previously worked with the United Nations, supplied Skift the following UN data:
During the Third International Humanitarian Pledging Conference for Syria in 2015, the "Clouds Over Sidra" VR film was shown to top donors. Commitments were originally projected at US$2.2 billion but the conference ended up raising US$3.8 billion, an increase of US$1.2 over the previous year.
VR content developers such as XplorIt are working increasingly with tourism bureaus, which Skift profiled following the launch of Los Angeles Tourism's new Meet L.A. VR platform for meeting planners.
Greg Murtha, president of XplorIt likes his company's Meet L.A VR experience for meeting planners to 'Google Street View on steroids.' He revealed that the VR experience averaged over 10 minutes per view, describing it as 'almost unheard of'. He believes that VR allows what is termed 'selef-select' discovery, as it is interactive, non-linear experiential media that empowers users.