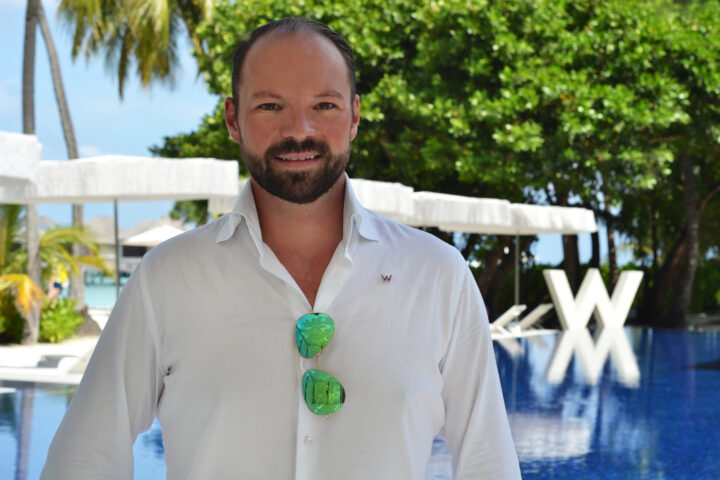 W Maldives appoints new General Manager
Anton Birnbaum has been appointed General Manager of W Retreat & Spa Maldives. Birnbaum will be responsible for the overall operation of the resort, providing strategic and inspirational leadership to his new team and delivering distinguished W experience to the hotel guests and clients.
An Austrian native, Birnbaum will oversee implementation of the annual business plan, operational and capital budgets, marketing and guest satisfaction as well.
Prior to joining the Starwood team, Birnbaum worked for major brands such as T-Mobile, DO & CO or SPAR in Austria. Birnbaum was promoted to the top position after serving eight years as Executive Assistant Manager at Le Méridien Vienna, where he started his hospitality career as a Director of Human Resources.
During his time with Le Méridien Vienna, Birnbaum supervised the development of the Food & Beverage department and functioned as a key hotel contact for major events such as the Life Ball, Fashion Check-in, Vienna Fashion Week, Afterhours, Vienna Art Fair or Vogue Fashion's Night Out. He also focused on the networking events in the B2B sector as well as building the relationship with hotel's key suppliers and partners. In 2014, Birnbaum was in charge of the Luxury Collection Hotel Imperial's launch event for more than 1,000 guests including international stars.