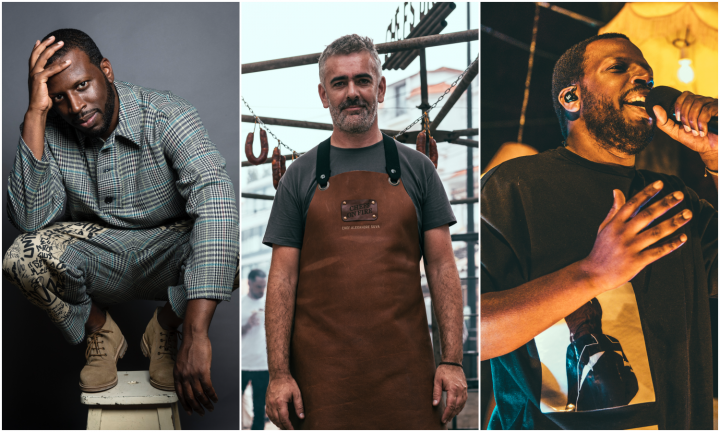 W Maldives brings Chefs on Fire festival's first revelry in Asia
W Maldives, the luxury playground located in the North Ari Atoll surrounded by one of the best house reefs in the country, is setting the scene once again by bringing Portugal's famed food and music festival—Chefs On Fire—for the first time in Asia.
The festival is set to kick off and open its doors on 31 October and will go on until 5 November 2023, highlighting a series of dining events lead by Michelin-star Chef Alexandre Silva and music performances by the Lisbon-based and award-winning singer, song-writer, Dino D'Santiago.
Since 2018, Chefs On Fire is known as an innovative festival that invites and blends the best international chefs to cook exclusively with fire, smoke, and fire wood, with musical performances by emerging and celebrated artists and performers.
The festival is also known for their commitment in sustainability with their standard policies of zero plastic, usage of local produce and indigenous ingredients, low food waste, and firewood replanting. Encompassing three of the brand's passion points — TASTE, SOUND, and STANCE — W Maldives is pleased to announce its collaboration with Chefs On Fire to present their unique and immersive experience or the first time to Asia.
Chef Alexandre Silva is the mastermind behind two of Lisbon's celebrated restaurants—Loco and Fogo. He is a culinary virtuoso renowned for his innovative approach to gastronomy that provides captivating narratives of flavour, culture, and technique. In 2015, his Loco Restaurant was awarded with a Michelin star owing to his unique interpretations of traditional dishes and the chef's profound connection to locally-sourced ingredients. His unique perspective in gastronomic experience will be present during Chefs On Fire at W Maldives and be amplified by the musical prowess of Dino D'Santiago.
A critically acclaimed and multifaceted music artist hailing from Portugal's vibrant music scene, Dino D'Santiago has captivated audiences with his distinctive blend of genres. His signature sonic identity effortlessly fuse traditional Cape Verdean and Afro-Lusophone with contemporary sound that defies easy categorisation. Dino is set to bring his famed electrifying and charismatic stage presence that will awe audiences with his emotive vocals and musical storytelling throughout the inspiring collaboration.
"We are very thrilled to collaborate with Chefs On Fire to bring their famed food, fire and music festival our shores. Their commitment in providing a distinctive experience with sustainability in mind, perfectly matches with W Maldives' stance in creating an inspiring and meaningful activations for our guests," said Alexander Lopez, Resort Manager of W Maldives.
On their upcoming visit to Maldives, and the collaboration, Gonçalo Castel-Branco, executive producer of Chefs On Fire said, "We are very excited to bring Chefs On Fire experience to the Maldives, first time in Asia, and to be able to truly immerse ourselves in the ambience of the dream destination. This collaboration truly embodies the great commitment from both Chefs On Fire and W Maldives in serving both our audiences with a one-in-a-lifetime experience, and we hope this will be as inspiring for all the guests as it has for us."
Chefs On Fire at W Maldives is set to be a special moment not only for the guests but also for the members of Marriott Bonvoy worldwide. W Maldives has also opened one special day for all members to bid on an exclusive Marriott Bonvoy Moments experience. Check in to the luxury playground for a three-night stay at one of the Fabulous Overwater Villas from 30 October 2023 and check out the Chefs on Fire Food & Music Festival as a VIP. The bid winners will kick start their adventure with an AWAY Spa session for two before immersing themselves in the back stage of the festival's sustainable journey. Bid winners will get to participate in a fire pit cooking class, enjoy live music performances, and savour an exclusive dinner prepared by Michelin-starred Chef Alexandre Silva on the resort's private castaway island, Gaathafushi.