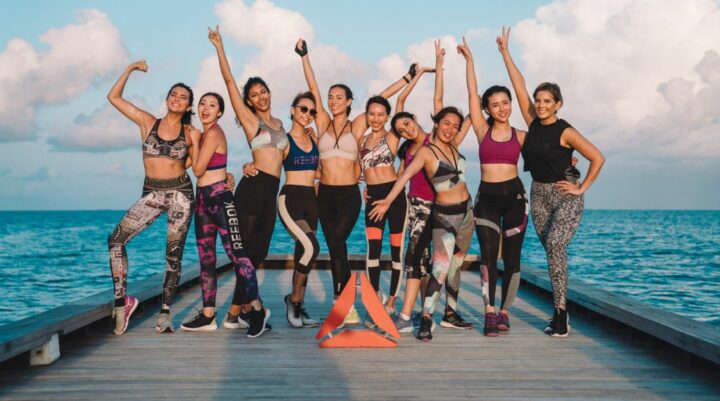 W Maldives, Reebok Women partner to redefine perfection via #perfectnever campaign
W Maldives has partnered with the famous Reebok Women sports brand to host prominent influencers from seven countries, to redefine the notion of perfection via the #PerfectNever campaign.
Reebok Women invited 12 ladies from Southeast Asia and the Pacific to W Maldives from August 25 to 27, as the faces and voices of their #PerfectNever campaign in the region, with the aim of flipping the conventional notion of perfection. These are influencers with a huge following on Social Media (approx. 7.7 million collectively) and admired for their flawless lifestyles, according to W Maldives.
According to the organiser, with the #PerfectNever campaign set in the perfect environment, the aim of the happening was to show that there are more to these women than the airbrushed images on their Social Media accounts – the grit and the determination that makes them human and 'perfect' in their own way.
During the 3-day event, these women shared their life journey during both individual and sharing interview sessions. At the forefront of their minds were topics on comparing oneself to others, body shaming, bullying, personal insecurities and society's definition of 'beautiful'.
"We are excited to sponsor the Reebok's Women new #PerfectNever marketing campaign, which resonates perfectly with the W Hotels' lifestyle approach to delivering healthy lifestyle choices to their diverse W clientele," says Thomas Vaucouleur de Ville d'Avray, W Maldives' General Manager.
"For W Maldives, this means applying our bold approach to wellness so any woman could look and feel good whenever she wants."
Boundaries were also pushed with a 7:00 AM sunrise yoga session and a High-Intensity Interval Training (HIIT) workout at sunset led by Reebok's Ambassador Liv Lo. A combat workout was also conducted by W Maldives' own fitness instructor Mark Angeles. The digital campaign was launched on October 1, according to W Maldives.
During the event, Social Media content contributed to #PerfectNever garnered a reach of 8,910,066 and 35,911,486 in impressions. The actual #PerfectNever campaign will launch with a full video that summarises the #PerfectNever experience at W Maldives and a voiceover that encapsulates the campaign message. The influencers will be sharing their #PerfectNever story through 60 seconds' videos of their individual journeys; pictures of their perfect self and 'tough fitness' pictures of them geared in Reebok attire, according to the organiser.
An online contest is also organised for residents of Southeast Asia and the Pacific, in which they may enter by sharing their #PerfectNever stories online. The Grand Prize is an all-expense paid three-night stay at W Maldives for two, sponsored by both brands.