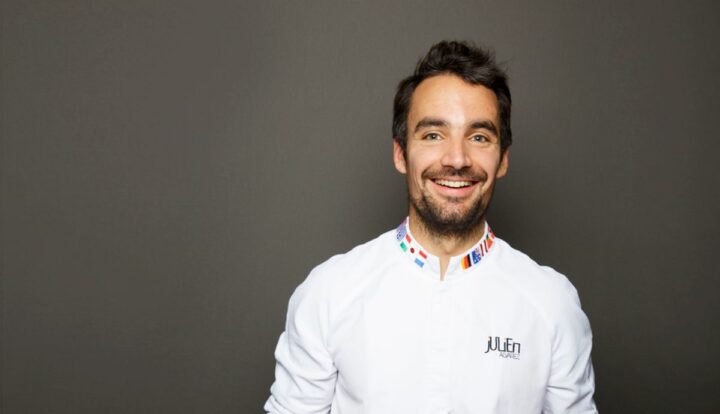 W Maldives, World Pastry Champion Julien Alvarez to host culinary week
W Maldives has partnered with World's Best Pastry Chef Julien Alvarez to host a series of culinary events in September. The culinary week will start with a pastry Masterclass at KITCHEN restaurant on September 19 followed by an afternoon tea at KADA Café and a dessert menu takes over at the FISH over-water speciality restaurant.
On September 21, the Beach Market will feature a live cooking show with Julien Alvarez. Finally, the culinary week is set to conclude on September 22 with a dessert menu take over at the FISH over-water restaurant, according to W Maldives.
Born in Bergerac, France, the 29-year-old chef grew up in a rich culinary environment, where in 2002 he made his official pastry debut at his parent's restaurant. His first career achievements include the Best Apprentice of France, and an Assistant to the World Pastry Champion (2006) in Phoenix, USA.
Julien has also participated in Un des Meilleurs Ouvriers de France, a famous craftsmen competition held exclusively in France every four years, where he met with well-known Franck Kestener, Bruno Montcoudiol, Stéphane Glacier, David Wesmael, and Franck Michel.
Julien also worked at Carles Mampel's Patisserie Bubó in Barcelona, where he ignited his interest in international pastry competitions by taking part in the Spanish World Chocolate Masters in 2007, where he took 5th place. Now, Julien shares his professional expertise via writing culinary books, participating in TV shows, acting as a pastry stylist and consultant during the various pastry store and restaurant openings around the world.
W Maldives is a private island located in North Ari Atoll. Surrounded by turquoise lagoons, the island offers one of the best house reefs in the Maldives. The resort features 78 private retreats – each with its own plunge pool and sundeck, six gourmet eateries and lounge bars, including 15BELOW, the first underground nightclub in the Maldives, and an over-water AWAY® Spa. To find out more, please visit wmaldives.com.