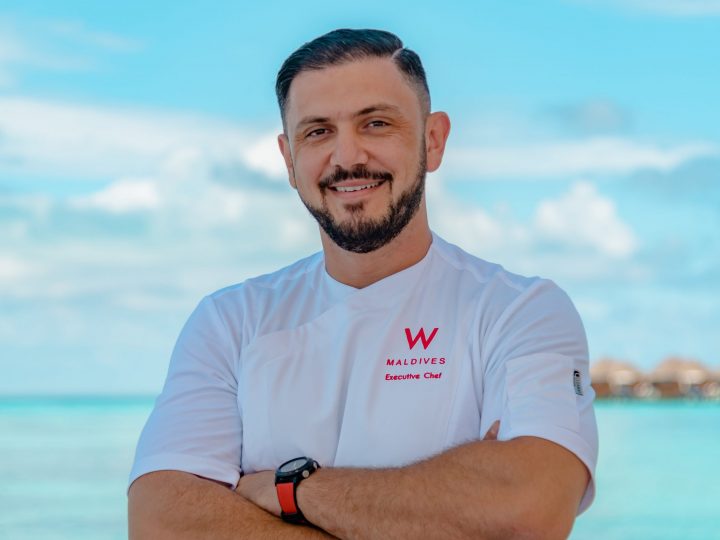 Mohammed Issa Ali Appointed Executive Chef at W Maldives
W Maldives appoints Chef Mohammed Issa Ali as their new Executive Chef.
Chef MO, the Jordanian born professional chef started his career at Dukes as an Executive Sous Chef in 2016 and was promoted to Executive Chef at the young age of 33.  He has since led several kitchens all over the United Arab Emirates and Jordan, including the Shangri-La, Ritz Carlton, Four Seasons, and The Atlantis.
Recently he has worked with Dukes the Palm, Dubai as Executive Chef where he managed a busy kitchen of 45 chefs, restaurant, and bar, and in- room dining for 270 rooms and 260 hotel apartments.
"When I originally moved to the UAE from Jordan, I took a big leap of faith. It wasn't without challenges, but it's where I've grown the most professionally and started a family. With me, having this strong crave for new flavors and appetite for more, taking over the kitchens of Maldives has become my next goal, allowing me to have some new ingredients to master with. It exhilarates me even more knowing that it will be W Maldives – a luxury island playground packed with special happenings and activities" stated Chef MO.
Idu Ribeiro, General Manager, W Maldives expressed that "I have no doubt Chef MO has the recipe for success to enhance our resort's culinary experience. Between his extensive knowledge, leadership skills and ability to nurture talent, there is no better person to lead our kitchen and serve our tables with elevated culinary offerings."
W Maldives is inviting guests to enjoy their creative dining concepts across four vibrant restaurants and two bar concepts; KITCHEN, international all-day dining; FIRE, elevated backyard grill and charcoal dining experience; FISH, signature overwater restaurant serves ocean-to-table gastronomical treats; KADA, Maldivian pop-up dining venue; WET, gourmet poolside bar; and finally SIP, a pulsating outdoor bar with breathtaking sunset views.
Featured Image: W Maldives