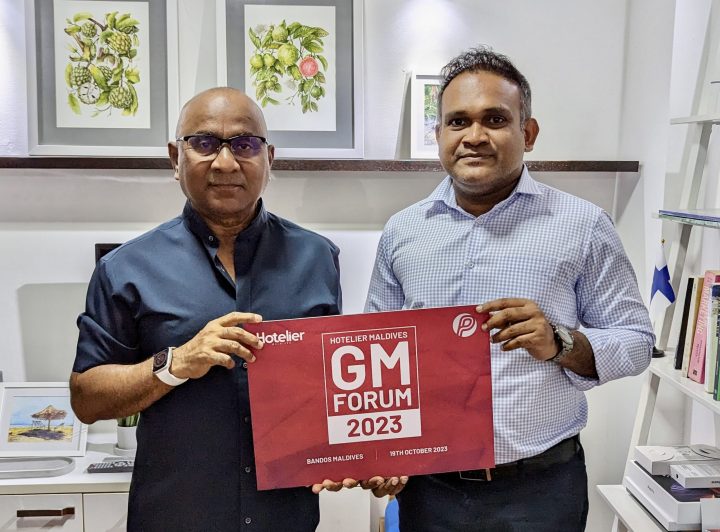 Water utility infrastructure leader Far Horizon joins as Deluxe Sponsor for Hotelier Maldives GM Forum 2023
Hotelier Maldives, the leading tourism and hospitality publication in Maldives, today announced the signing of Far Horizon, a prominent name among water utility infrastructure solution providers in the Maldives, as the Deluxe Sponsor of the highly anticipated General Managers (GM) Forum 2023. The event is scheduled to take place on October 19, 2023, at Bandos Maldives, bringing together industry leaders, innovators, and experts from the global hospitality sector.
Far Horizon, a wholly owned subsidiary of Islanders Group, has earned its reputation as a key player in the Maldives' water utility infrastructure landscape. The company has a remarkable track record of successfully delivering solutions for over 400 projects, spanning private sector resort developments and collaborations with the Maldivian government.
A noteworthy aspect of Far Horizon's contribution to the Maldives is its exclusive distributorship of Grundfos Pumps since 2001. Grundfos pumps are widely recognized and trusted brands in the resort and water utility sector, further cementing Far Horizon's position as a leader in the field.
"We are honoured to partner with Hotelier Maldives for the esteemed 2023 GM Forum. Far Horizon has always been committed to advancing water infrastructure solutions in the Maldives. We look forward to sharing our expertise with industry peers and contributing to the success of this event," Abdul Rasheed, Managing Director of Far Horizon, said.
Beyond water utility solutions, Far Horizon's diverse business portfolio encompasses industrial trade since 1994, with a significant presence in timber and plywood trading in the Maldives. Timberstores, established under Far Horizon, has expanded its reach with five outlets in Male and Thilafushi. Additionally, Far Horizon's involvement in the construction and engineering sector has left a significant mark on the Maldivian landscape. The company has actively participated in a range of projects, including island reclamation, commercial and residential real estate construction, and more.
"Far Horizon's support to making the 2023 GM Forum underscores their commitment to excellence and innovation. Their multi-faceted contributions to the Maldives align perfectly with the forum's mission of fostering growth and collaboration within the Maldives' hospitality sector," added Ali Naafiz, Editor of Hotelier Maldives.
The Hotelier Maldives GM Forum 2023 is expected to attract over 100 hoteliers from various resorts and hotels in the Maldives. This year's forum is sponsored by several leading companies in the hospitality sector, such as Ooredoo Maldives, Fuel Supplies Maldives, Far Horizon, Bestbuy Maldives, Manta Air, Coca-Cola Maldives, Swimsol, Souvenir Marine, Print Lab Creative, and more.