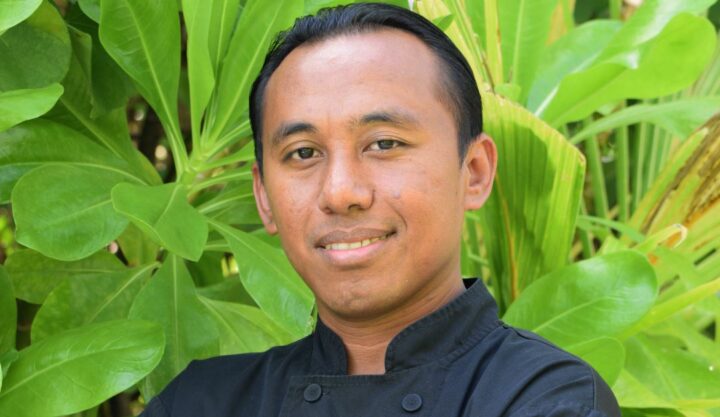 Chef Wayan Sudarma unveiled as Executive Chef at Six Senses Laamu
Six Senses Laamu has unveiled Chef Wayan Sudarma as the Executive Chef. Chef Wayan joined Six Senses Laamu in February 2016 and was promoted to executive chef earlier this month.
Staying true to the brand's core value of Pioneering Wellness, Six Senses Laamu continues to focus on health in cuisine and Wayan is no stranger to wellness menus and programs. He has a large appreciation for local, fresh and organic ingredients and is keen on incorporating these in all menus, says Six Senses Laamu in a statement.
Balinese by origin, Chef Wayan has a profound knowledge of Asian cuisines and always ensures that his personal modern twist is added to every dish. "Experimenting with the local ingredients and with the fresh produce from the organic garden to create a true Six Senses experience, is definitely a call to a chef's creativity," says Chef Wayan.
"Culinary innovation through sustainable practices is a beacon for the team, while we ensure that we deliver the best quality service to even the most discerning pallets."
Having worked alongside Michelin-star Chefs such as Stefano Cavallini and Jesper Koch, Wayan has enhanced his already vast professional culinary skills. "It is with great pleasure to announce the appointment of Chef Wayan as executive chef," comments Marteyne van Well, general manager of Six Senses Laamu.
"His aptness in delivering the finest culinary experiences to our guests while maintaining focus on a healthy and sustainable aspect, make him a valuable asset to the team and we look forward to his culinary leadership."
Chef Wayan's generous and outgoing character is highly valued by Six Senses Laamu guests, who very often approach him for his signature Balinese satay chicken recipe, adds the resort.