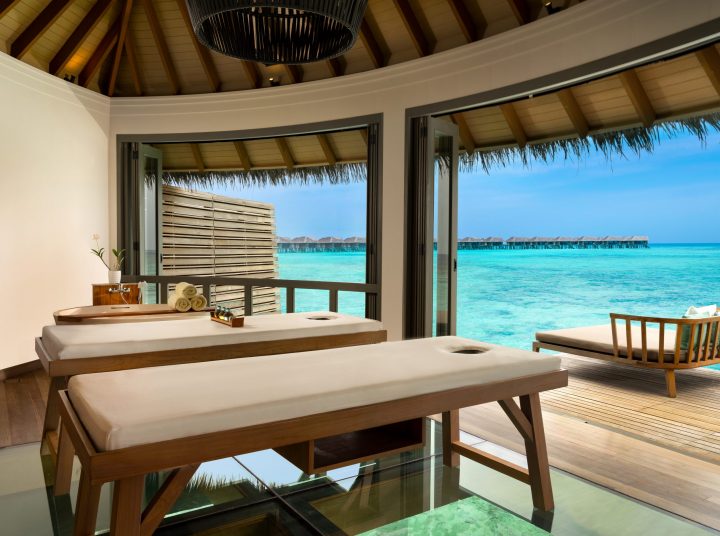 Wellness Destinations Offer 'Serious' Emotional Healing Experiences Post-Pandemic
Following the mental wellness crisis from the pandemic, many wellness destinations are now moving away from the usual relaxing massages and therapies to offer something more for guests. Hotels, resorts and real estate developments are introducing 'serious' emotional healing solutions during post-pandemic travel, according to The Global Wellness Summit.
Highlighting this new trend, the organization further reveled, "there's an incredible opportunity for wellness destinations to invent a new integrative mental wellness arsenal, to be a positive force in smashing taboos around mental struggles, and to give people what they now need most: to come to their emotional rescue."
The Global Wellness Trends Report: The Future of Wellness 2021 reveals that we'll be seeing more evidence-backed approaches to immune health, architecture designed to make sacred and numinous moments part of our consciousness and wellbeing, and breath work will be pushed into exciting new directions. As people start seeking slower and more meaningful travel experiences with their health and safety at the front and centre, hectic getaways to tourist destinations will slowly be completely replaced with wellness travels.
In the Maldives, resorts are rolling out more comprehensive wellness experiences such as inviting visiting wellness practitioners and offering carefully curated packages. For instance, Vakkaru Maldives launched Vakkare, a unique hospitality concept that puts care at the core of everything offered at the island. Accor's Raffles Hotels and Resorts introduced an Emotional Wellbeing program that guides guests through thoughtfully curated programs, spaces, and rituals resulting in a sense of calm. LUX* South Ari Atoll is offering a new package The Sea's Healing Power, a holistic wellness experience inspired by the ocean.
Featured Image: Vakkaru Maldives