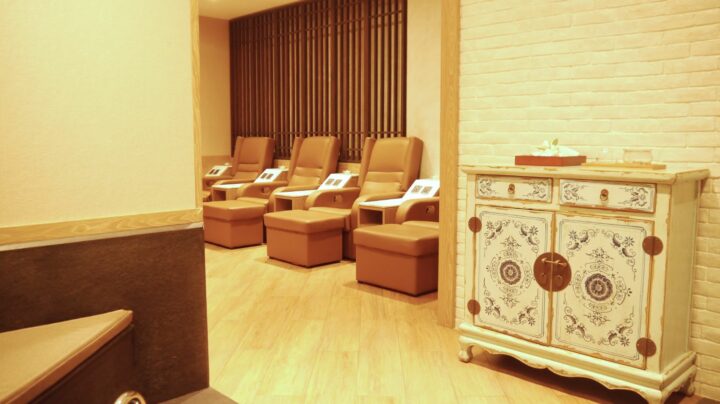 Wellness Spa presented by Plaza Premium Lounge is your place for pampering before take-off and after landing
Velana International Airport in Hulhulé Island is the biggest and busiest international airport in the Maldives. Most of the passengers travelling to Maldives flock to this little gem throughout the year. Wellness Spa introduced by Plaza Premium Lounge is the first of its kind opened at Velana International Airport and is the perfect place for travellers to escape from the crowded terminal and outside heat.
As part of the world's largest network of award-winning independent lounges, Plaza Premium Lounge, Wellness Spa in the Maldives was introduced by Mr Song Hoi-see, Founder and CEO of Plaza Premium Group on May 2015. Since then, the team of professional spa therapists has continuously provided premium services to travellers visiting the island.
Located conveniently within International Arrivals Hall of Velana International Airport, the spa is easily accessible for passengers both arriving and departing the Maldives. The modern-boutique style Wellness Spa is designed for utmost comfort and relaxation for both business and leisure travellers, providing the perfect ambience to wind down before a long flight home or waiting out a transfer delay to their designated holiday destination in the Maldives.

Wellness Spa features 30 comfortable seating designed for the convenience of their guests. The entrance is well lit with comfortable café-styled booths and a long high-top table for travellers to chat or catch up with work on their laptops. Selection of flavoured teas, coffees and freshly squeezed juices along with either sandwiches or snacks are available at the Juice Bar, where guests could also order from the menu and enjoy a light meal before their departure.
The relaxation area is at the back, separated from the main dining area. The cosy-modern interior with dim lighting accords a sense of calmness, equipped with spa lounge chairs where guests could relax, stretch their legs and even catch forty winks. Other facilities include complimentary Wi-Fi, shower facilities to refresh if needed, charging stations for electronic devices which are well spread out throughout the lounge area, luggage storing facility and a selection of reading materials.
The most prominent feature of Wellness Spa is its spa services. The mini-spa menu offers classic treatments ranging from 15 to 45 minutes. Guests who would like to experience a massage can choose a "neck, shoulder and back" massage or simply enjoy a foot massage with their well-trained massage therapists. The nail spa is a delightful option with a selection of a manicure or pedicure sessions between 30 and 45 minutes. Guests with extra time before their departure will be able to indulge in some much-needed pampering.
In addition, Wellness Spa offers packages starting from 2 to 3 hours with prices ranging from USD 20 to 95. For guests who are short on time, a "shower only" package is available to refresh themselves. Also, to check-in to the spa, the guests are required to provide a valid passport, booking confirmation and relevant travel documents. Children must be accompanied by parents or guardians to access the lounge area at the spa.
Travellers eligible for free access to the lounge area of Wellness Spa include Malaysian-issued Maybank, AmBank, RHB and HSBC credit-card holders; Priority Pass Amex holders; Plaza Premium Lounge, gift card holders; or holders of selected credit cards. Plaza Premium Lounge also offers a special lounge access package for passengers travelling on Singapore Airlines. Open from 8 a.m. to 11 p.m. daily, guests are welcome to book in advance by calling +960 301 1516 or email maldives@plaza-network.com, while walk-in guests will be entertained subject to availability.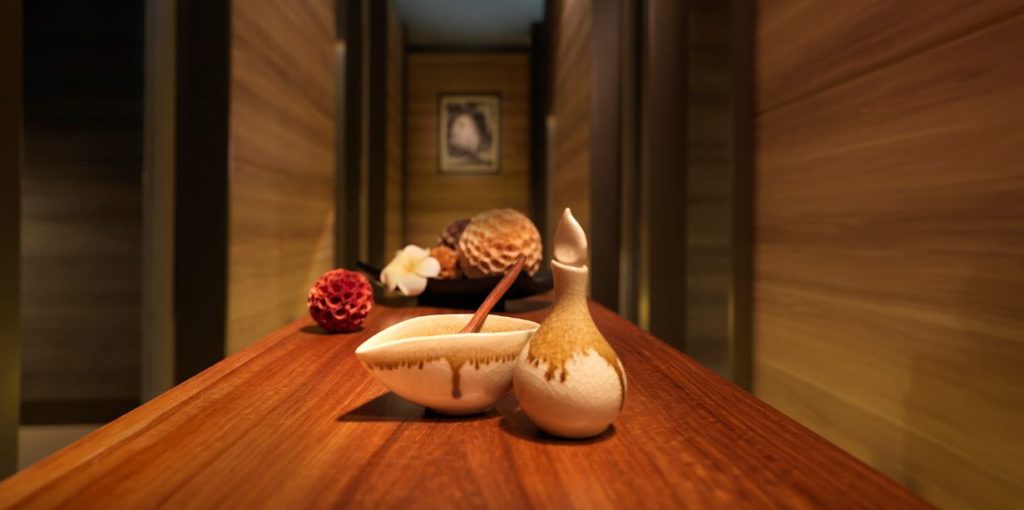 For the fourth consecutive year, Plaza Premium Lounge at London Heathrow Airport Terminal 2 has been named Skytrax World's Best Independent Airport Lounge, the industry's most prestigious recognition. Plaza Premium Lounge in Hong Kong and Brisbane are ranked among the World's Top 10.
Plaza Premium Group is the world's pioneer and world leader in airport hospitality services with five core business segments: airport lounges Plaza Premium First and Plaza Premium Lounge; airport hotel and leisure service, Aerotel and Refreshhh by Aerotel; airport meet & greet service Allways and a range of Airport Dining concepts. In addition to its own brands, Plaza Premium Group develops and operates lounges for leading airlines, alliances and corporates around the world including Cathay Pacific Airways, Singapore Airlines, Lufthansa, China Eastern Airlines, China Southern Airlines, Star Alliance, SkyTeam, American Express and many more.
For the past 20 years and more, Plaza Premium Lounge creates airport moments for individual travellers and group travellers whether they are travelling for business or leisure purposes. Its international footprint spans over major international airports, including Greater China (Hong Kong, Macao, mainland, Taiwan), Southeast Asia (Cambodia, Indonesia, Malaysia, the Philippines, Singapore and Maldives), Australia, Americas (Brazil, Canada), Europe (Finland, Italy, UK), India and the Middle East (Oman, Saudi Arabia and United Arab Emirates). With a new international airport terminal coming up at Velana International Airport, the group looks forward to achieving its mission of Making Travel Better for more travellers visiting the Maldives with its renowned airport hospitality services and facilities.