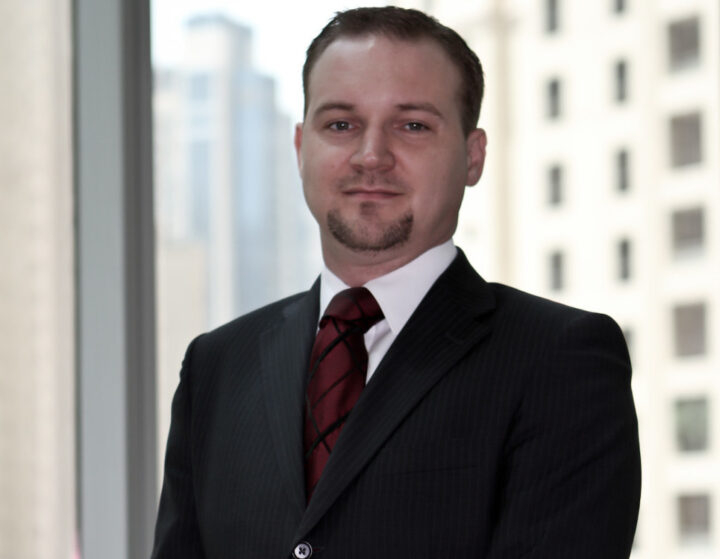 William Harley-Fleming-JA Hotels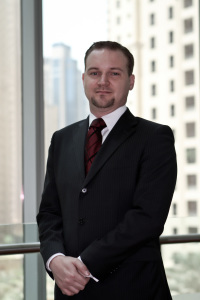 The parent company of what is now JA Resorts and Hotels LLC, was established in 1981 in Dubai, UAE. The company's foray into tourism and hospitality started with the development of the Jebel Ali Hotel. Situated on a stretch of fine white sands overlooking the pearl-rich waters of the Arabian Gulf, the hotel is recognized as having helped to pioneer the tourism industry in Dubai, attracting visitors from far and wide long before Dubai became a must-see destination.
No new comer to the leisure industry, JA Resorts & Hotels presently manages a unique portfolio of luxury hotels and hospitality venues in Dubai, including the 5-star JA Jebel Ali Golf Resort (JA Jebel Ali Beach Hotel and JA Palm Tree Court), JA Ocean View Hotel, Hatta Fort Hotel mountain retreat, JA Oasis Beach Tower apartments, the cruise vessel Bateaux Dubai and Al Sahra Desert Resort, in addition to Enchanted Island Resort, Seychelles.
After a prolonged process of actively looking for properties in the Maldives, JA Resorts & Hotels finally settled on Beach House Iruveli in Haa Alifu Atoll and has successfully transferred the rights of the head lease of the property to the their local company, in March of this year. Previously owned and managed by Sun Travels (now The Sun Siyam) and managed by Waldorf Astoria, Beach House Iruveli – situated on the island of Manafaru in Haa Alifu Atoll – will be rebranded and launched in October this year by JA Resorts and Hotels.
The Director of Hospitality Projects, Development and Acquisitions at JA Resorts & Hotels, Mr William Harley-Fleming was recently in Male to finalise the head lease transfer process and shared some of his views on the acquisition and the company's future plans in managing resorts in the Maldives.  Hotelier Maldives caught up with him to put forward a few questions.
HM: How long have you been looking at acquiring a property in the Maldives?
WH-F: For the last eighteen months we have been actively looking at different properties, however we have been looking at the Maldives for the last four or five years to be more accurate. But in the last eighteen months we have been very aggressive in particular. There were four to five properties I have looked at previously in the Maldives, but for various reasons we were not able to conclude on these opportunities. However we are very pleased with this particular property, as our first property in the Maldives
HM: Were you also looking at developing a property or were you looking at a resort that was already developed and operational?
WH-F: For a first property, obviously in a country where we are going for the first time, we try to acquire an existing property. It can be a new opening for an existing property or it could be an operational property like this one, where we are able to rebrand it. I think it is important that for our foothold in each new destination that it be through the acquisition of an existing property.
Everyone knows Beach House Iruveli and it's a stunning property. The property itself is now six years in operation, opened on the 25th of December 2007. So from that aspect it's now needing the little touches to upgrade it. Normally when a property is six to seven years in operation, it needs an uplift. So that's what we are going to do this summer, giving the property an uplift whilst rebranding it as a JA Resorts & Hotels property.
We are also seeking opportunities of developing relations with various resort owners in managing an additional resort in the Maldives, as we now have a permanent foothold in the Maldives.
HM: When do you hope to operationalise the property under your company or as a new brand?
WH-F: We will keep the existing operation running. Obviously Mr. Ahmed Siyam is a very well respected gentleman in the Maldivian market. So basically we have worked with his team to look at what business they have on the books. And obviously, there are tour operators with whom contracts have already been entered in to and that is how it works internationally. There are a number of bookings and commitments already made for this property, so what we will do is, we will honor those bookings and those rates to assist in the process, moving forward. And we will also do our enhancement upgrade works side by side, throughout the summer. But so as not to disturb the guests, we will be closing areas of the resort as we work on them, with the view that we will re-launch the resort as JA Manafaru in October this year. So basically from that process onwards we will have our own brand JA Manafaru, our own logos and identity, etc.
HM: As Manafaru is in the north of the country and away from the main international airport, what arrangements are you making to deal with the challenges of transferring guests to the resort?
WH-F: From a hotelier's perspective, when you are owner-operator, you tend to take a slightly different view on things. I think with this particular resort, due to the distance it is (from the main international airport), logistics is going to be the number one factor in the success of this property. So what we want to make sure is we manage the guests' experience the minute they arrive at Ibrahim Nasir International Airport. This involves ensuring the minute they clear the arrival process at Male International Airport we ensure our guests' have a seamless transfer process to the resort, that's when we believe we should start to manage the guests' holiday.
From our perspective we have good relations with a lot of international partners; be it tour operators, travel agents, etc. So we are already talking to them. What we will also do is make sure that we have regular seaplane journeys, which are more of a scheduled service to the island, that's not been done before, as they are currently done on an ad hoc or requirement basis. That will obviously be an additional cost factor to us, but from a service delivery perspective we believe that the customer should know when he arrives at the International airport, the time of their connecting seaplane flight, which is a large part of managing their expectations.