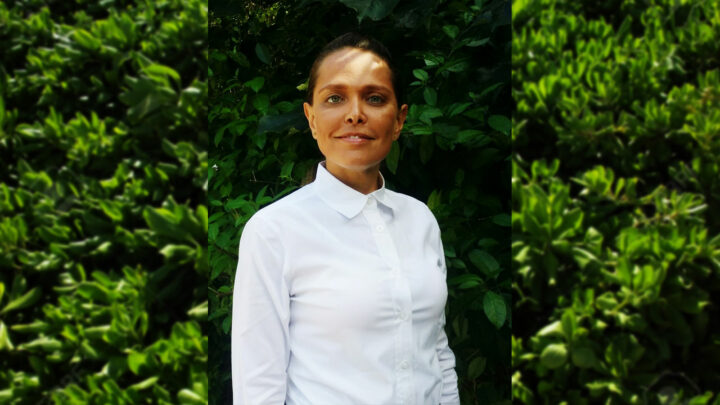 Women in Hospitality: Elza Artiaga
Women in Hospitality, in a male dominated industry are forces that break the barrier setting inspirational examples for rising female entrepreneurs. In this issue, we speak to Elza Artiga, who hails from a family of hospitality professionals, but has made a career of her own, working for big names like the Ritz-Carlton and now Outrigger.
What was it that motivated you to enter the world of hospitality? What was your first role?
I was born into hospitality, both of my parents were working in the industry. My mother has a background with the Four Seasons and my father with the Ritz-Carlton. So, I pretty much grew up going to a hotel after school, doing my homework there, it was just part of the family life for me, very natural. I started in South Beach Miami, and it was an art deco hotel called Sagamore hotel, it was my first pre-opening job as a front office agent, I was passionate about it, I learned a lot and quickly and within six months I was the front office manager of that property, after that I just kept on growing.
In terms of education, did you study hospitality at tertiary level?
I have a bachelor's degree in Hospitality management and I also have a second degree, in Psychology. I thought that working with people it would be important to understand where they come from. Right after working for Sagamore I went to work for the Ritz Carlton and they are very much about people and looking after the employees and the team, so I thought it was very important to understand why people do the same things in different ways. Growing up in Miami, there are so many different cultures around, and all the cultures do everything in different ways, they understand something that is explained to them in a different way and I am fascinated by that, just learning how the mind works, so as a Leader I am able to get the best out of every person. So I did a double degree, Hospitality Management and Psychology.
How would you describe your role here as a Resort Manager? What excites you the most?
There are two things that are my passions, personalised customer service, which is to just be able to meet the guests and build this relationship with them, which is something we implemented in January when I joined Outrigger Konotta Maldives Resort. Being on the floor and talking to guests, learning about them and then being able to deliver excellence in service. Outrigger has this beautiful vision that everyone comes to our island as guests, but leave as part of an extended family, so it's very important to me to build that bond and relationship with our guests. We are very fortunate, as we have a lot of our guests staying with us for a week to ten days, so we can really build a connection with them. My second passion is developing people, and I am fascinated about developing people in the Maldives, again its all the different cultures and how people understand what the directions are. I really enjoy giving them my time and feedback in a constructive way, watch them growing, learning and developing their career. These are the two things that I love about this role as I am able to perform both of my passions.
What would you attribute your success to, in this male dominated industry?
That's actually why I wanted to come to the Maldives. It is a male dominated industry. I was in the Caribbean and a recruiter called me about an opportunity to become a General Manager in Maldives and, at the time, there were only three female General Managers in the country. I said 'yes, absolutely, I am definitely interested'. Being successful is always a great achievement; however there is something extra special to be successful in an environment among mainly men where women are minority. The challenges are a lot bigger but so are the rewards. In my opinion, it's just largely about the consistency, being able to offer a consist service to the guests and development for the team. I believe this is where the success lies.
In your opinion, what could the resorts do to attract more women into the workforce here in the Maldives?
I think it is about exposing the female professionals in the Maldives, share success stories, letting women know that there are female professionals working in the Maldives and that they have great stories to tell. I am actually very much a big supporter of hiring females as well, I am always looking for diversity, diversity in nationalities, of gender and religion in the team, I think it brings a nice mix to it which offers a nice benefit to the service. So, it's basically about exposure about success stories in the magazines and online, so women can read and realise that they could do it too.
Please describe some of your career highlights.
My first role in the Maldives, the General Manager position at Coco Palm Dhuni Kolu, was a big career highlight for me. Another one, was my first role outside of the United States, it was at the Ritz-Carlton, in Santiago, Chile. I think when you work in your own country, you are very comfortable with everything you learn and do, but once you go out of that comfort zone, you learn so much more. Life begins at the end of your comfort zone. It was a different environment for me, different culture, in Miami you are used to a very multi-cultural society, where you are exposed to five or more languages a day. In Santiago, it was very different. First place I worked where everybody just spoke only one single language Spanish, it was a different set
of mind, different way of learning.
I went there as a Director of Rooms, and I was developed there to become a Resort Manager. It was a big step for me.
Coco Palm Dhuni Kolu, was it the first resort property you worked at?
No, I worked in a resort before, Ritz-Carlton Palm Beach in Florida. That was my first resort and it was a lot bigger, over 400 rooms. Coco Palm was actually my third resort, and I love working in resort environments. I come from a background of city hotels, but then when I moved to Ritz-Carlton in Florida, USA, which was my first resort role, I loved it and fit right in. It was so much better then working in a city hotel in my opinion. You have the opportunity to speak guests on a daily basis and build a relationship. And these guests will ideally become many time repeaters.
What are the unique challenges you find working on an island which is cut off from everything else?
Planning is the key. It is very important for the operations side as well as the financial. Planning your generators usage, planning when you are going to do the maintenance etc. Planning your purchases, your calendar, events. Understanding how things work is also important. One of the properties in the Caribbean was a great learning experience for me. I would be fully hands on if something was broken. For example, there was a problem with Freon in the AC unit, and I am the kind of manager that would go with them, climb the stairs in my high heels, ask them what they are going to do and how they are going to do it. I am very hands on and I like to learn, also when I delegate I like to know what I am delegating exactly. I never ask of my team to do anything that I am not willing to do myself. It was a smaller resort, only 93 rooms, and I was able to look at the entire resort operations as well as sales and marketing, finance and maintenance including construction of the resort. Basically, I believe planning is most important in a resort, also planning for all the things that could go wrong, so you are always ready for everything that can happen.
One of the main problems here, is probably the logistics, how do you manage that?
I build a lot of relationships with the resorts around me. I believe that it's important to be able to lend 'a cup of sugar' to your neighbour and also to be able to help them out when needed.
I practiced that in Coco Palm as well. Let's say your supply boat was delayed due to the weather, and you have a guest arriving tomorrow who needs gluten free flour. I could call a resort nearby and ask them if I can borrow some, until our supply comes. It is important to be able to build a good relationship like that, having that support system.