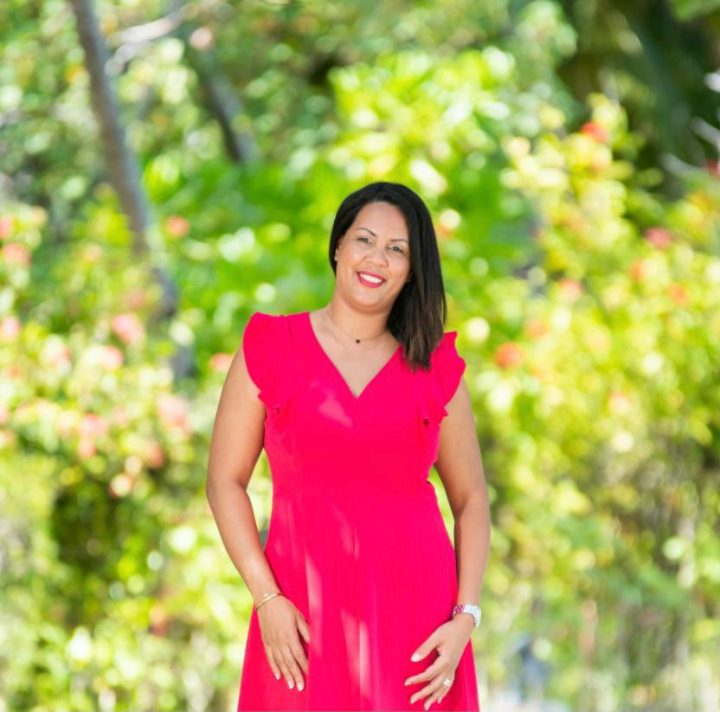 Women in Hospitality: Mirella Veder, Director of Sales, LUX* South Ari Atoll
Mirella Veder joined the LUX* South Ari Atoll family in 2017 as director of sales, bringing in almost a decade of experience in the industry and LUX* Resorts & Hotels. Mirella worked her way up from a sales and marketing coordinator to being the director of sales at one of the top luxury resorts in the Maldives.
In this exclusive interview, Hotelier Maldives speaks to Mirella about her work in the Maldives and her experience as a woman in hospitality.
Hotelier Maldives: Give me a brief introduction of yourself and your role at LUX* South Ari Atoll.
Mirella Veder: My name is Mirella Veder, I'm originally from Mauritius and I work in the Maldives since five years now. Currently, I am holding the position of Director of Sales at LUX* South Ari Atoll.
HM: What drew you into the hospitality industry?
MV: I have always been fascinated by the world of hospitality and tourism. The ability to go beyond the usual, to be a part of someone's great travel memories by creating unforgettable moments for guests – this is what drives me to this industry.
HM: Tell us about your journey to becoming the director of sales at the resort? Was this your initial position?
MV: I started my career at the tourism office in Mauritius and in 2008, I joined the Sales & Marketing team of LUX* Resorts & Hotels (Former Naiade group) in Mauritius. I am very grateful to our management team and my colleagues for their trust and constant support, they helped me a lot in developing the skillset for my career growth. After seven years in the Sales & Marketing department, I moved to the Groups & Incentive Executive position. Later, I joined LUX* South Ari Atoll as a Sales Manager and after two years I was promoted to Director of Sales.
HM:  You were at the resort during the pandemic as well. What were the biggest problems you faced?
MV: I would not say it was a "problem", but the "biggest challenge" as we had to adapt and manage last minute opening and closure of the markets. We had to find new ways of attracting guests to our resort, we became more creative in selling the property and keeping a continuous visibility of LUX* South Ari Atoll across all markets.
HM: Tell us more about the resort and how it is marketed.
MV: LUX* South Ari Atoll is one of the biggest islands in Maldives, with a very strong concept promising to help our guests to Celebrate Life. We offer all-inclusive experience with an impressive variety of activities for travellers of all ages and preferences. Foodies would be happy with our exceptional dine-around concept, offering eight restaurants and five bars to pick from. LUX* ME spa with fifteen nature-immersive treatment spaces pampers guests from head to toes, including special treats for little visitors. Besides, no guest will be bored with an extensive activities programme: there is no chance you will spend all day just staying inside you room!
We are also very proud of our sustainable approach to hospitality: from banning single-use plastic and using only cruelty-free cosmetics, to re-growing the coral reef and supplying the resort's energy from one of the world's largest floating sea solar panels. We use any opportunity to ensure our business not only avoids harming nature but also actively protects local environment.
HM: Could you share with us your experience working with LUX* Hotels & Resorts?
MV: Only two words: "fabulous journey". LUX* Hotels & Resorts are focused on developing all the team members, also delivering trainings with various successful key leaders around the world. The company always encourages us to tap into our creativity and actively supports new ideas, helping us to make things happen.
HM: As a woman in hospitality, have you faced many problems in your career? Do you think this is now changing and the industry is more welcoming for women?
MV: LUX* Hotels & Resorts has been always cultivating a trustworthy environment for all and empowering women within the team.  During my career with the company, I have never encountered any obstacles imposed due to gender. I can also notice changes to the industry in the Maldives, and am delighted to see more and more young Maldivian ladies taking on the challenges.
HM: Do you have any females you look up to or take as inspiration?
MV: Every woman is an inspiration, as we all come from different backgrounds, and everyone's life story and challenges are unique. As of today, we come, see, and conquer in most of the fields that for centuries were originally dedicated to men exclusively. I love to hear and read about extraordinary journeys of all women who strive to make a difference: from "METOO" movement to Greta Thunberg's and Michele Obama's stories, and many more.
HM: What's your advice to women aspiring to join the hospitality industry?
MV: Embrace it, it's a beautiful industry that creates connection with people from all around the world and helps one another to celebrate life.