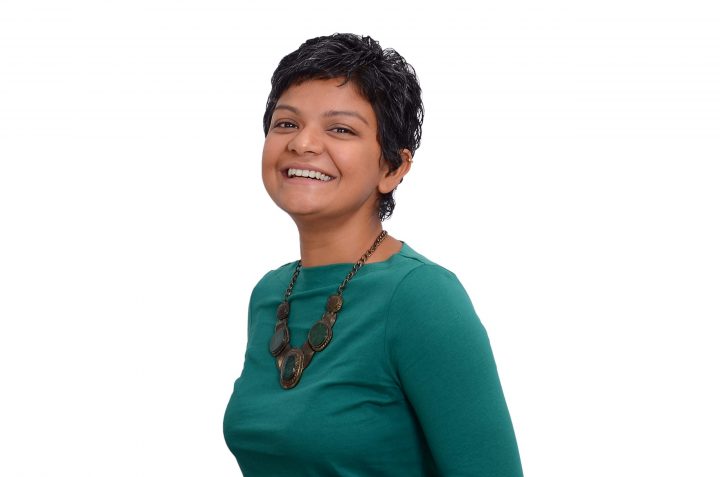 Women In Hospitality: Risha Rasheed
Risha Rasheed is a Maldivian hotelier with over 10 years of experience, starting as a Guest Relations Officer and rising up lastly serving as Duty Manager at Jen Singapore Tanglin by Shangri-La.
Hotelier Maldives interviewed Risha about her experience working abroad, outside of the Maldives hospitality industry and her advice for young female hoteliers looking to do the same.
HM: How did you get started in the hospitality industry? 
RR: I knew I wanted to travel frequently but understood I needed to be financially independent to do so. Thus, I took a job as a GRO serving at the kids' club at a resort in the Maldives. I enjoyed working during the festive period, organizing activities, ensuring the kids were safe and having a good time to allow their parents to enjoy the turquoise waters of our country. This is the point at which I discovered my instinct to be of service to others.
HM: How did you start working at Jen Singapore Tanglin by Shangri-La?
RR: My outlook of life was changed after returning home from volunteering as an English teacher in Bali and seeing firsthand the underprivileged yet contented lives of others. I began to value having a sustainable income. To support the lifestyle that best supported my needs, I reached out to Ms. Vathsala Subramanium (The GM of JEN Maldives then) seeking for a job opportunity, unaware that she moved to Singapore.
I must have created a lasting impression with her, from our time together at Traders Maldives as well as actively participating in the rebranding team of Jen Maldives. I am grateful to recall how Ms. V responded positively, welcoming me to be a part of the JEN Singapore team as a level 4, Service Leader at the Front Desk in 2017.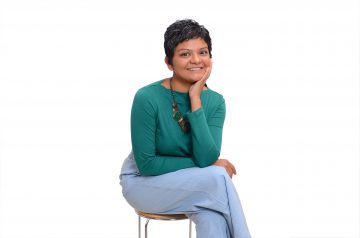 Featured Image: Risha Rasheed 
HM: Does hospitality differ in Singapore compared to Maldives? 
RR: Yes, definitely with Singapore being a global financial centre, we catered to a clientele of business travellers continuously on the move to secure deals, upgrade policies, seminars, and expansion. Thus, to meet the demands of a corporate client, service must be delivered seamlessly while deriving fast solutions to make the stay as convenient and comfortable as possible. Speed and efficiency determined the quality of a happy stay.
Having a high turnover of clients, with our occupancy sustained at maximum, working long hours was inevitable, similar to any hotel anywhere in the world. Here is where we give ourselves the permission to enjoy the work that we do, because that is how we thrive and grow to leave work feeling fulfilled.
I would say competition within the work environment was definitely fierce, with everyone wanting to live up to the quality and expectation of the society of a highly developed nation. In order for me to survive, I learned quickly to compete with myself rather than with others.
HM: What advice do you have for female Maldivian hoteliers looking to work abroad?  
RR: I think it's important to be persistent with our desires. And a willingness to let go of what feels comfortable and familiar to us. No matter the place, I feel it's necessary to train our minds to be emotionally strong in order to thrive independently in the outer world. Because life will challenge us, and it will prepare us to meet the lives we think we deserve to live. Which is why I think it's necessary to take time to get to know ourselves, to understand our desires, strengths and weaknesses. The world can be our oyster if we learn to be responsible for our choices.
HM:  Where do you see yourself in 10 years?
RR: Definitely to have touched many lives and to empower young adults to become self-sufficient. I will remain a work in progress, hopefully living a balanced lifestyle continuing to colour my dreams into reality wherever I am based.