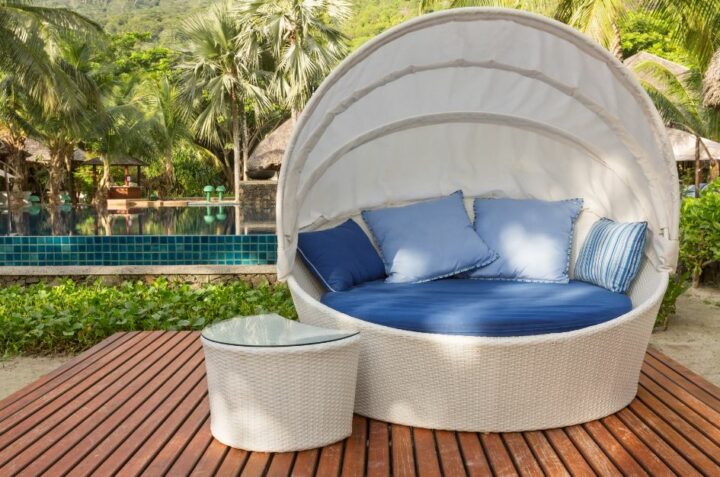 World of Outdoor: playing a crucial role in the emerging hotel sector
Today with the rapidly developing local and international hotel sector in Sri Lanka, the Maldives, Seychelles and the surrounding regions, World of Outdoor has emerged as a major player, manufacturing and supplying a range of uniquely designed or customized furniture to blend with the lavish interiors of today's modern hotels, resorts, guest houses, villas and residencies. They cater to both indoor and outdoor requirement depending on the concept or design for a large or small scale projects.
Mohamed Ilyas, the Manager – International Business Development commented that World of Outdoor is a trendsetter in elegant world class furniture and a dynamic company that brings you closer to nature by providing a multitude of Outdoor solutions to keep you closer to what you love. The brand offers a comprehensive collection of trendy furniture and accessories to enjoy a sophisticated lifestyle, and is made to withstand the harsh tropical climate of high humidity, sun and rain.World of Outdoor's strong focus and total commitment towards quality is an attribute that sets them apart from the competition and ranks them among the best in the business, achieved through a comprehensive quality assurance process that includes but is not limited to consistent inspections throughout the process of procurement, production, storage, and distribution.
They assure the same to their customers through warranties with the agreed period of time which carry either a replacement or repairs of the product whilst delivering a complete integration which allows them to control the delivery time better. Consequently, their product will be delivered to the doorstep in the shortest turnaround time.World of Outdoor is backed by an efficient proactive staff of over 300, plus everything from inspection to the final 3D design and concept is done entirely in-house and within the project specifications, and specifically to blend into the existing of envisaged interior or exterior.
The spade work including, liaising, with architects and contractors, site visits, design and concept after inspection is done and is obligation free. 'World of Outdoor' is definitely the trendsetter in elegant world class furniture and promises its customers superior quality, excellent service and value for money.
You could contact them on +9477 920 1212 or visit woo.lk for further details.