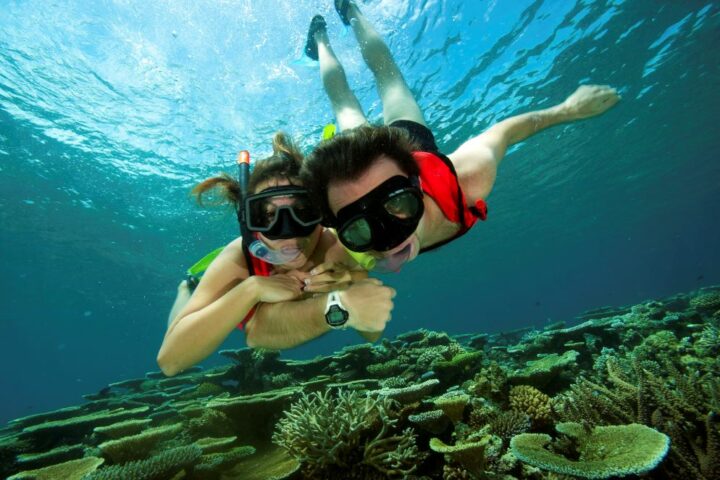 TGI Maldives signs on as dive operator for OBLU at Helengeli and OBLU SELECT at Sangeli
TGI Maldives has increased its operation to six properties with the signing of two new resorts. One of the first dive operators in the Maldives, TGI has recently signed on as the dive/watersports operator for OBLU at Helengeli and OBLU SELECT at Sangeli.
"We started on 1 July for both properties," said Guiseppe D'Amato, Managing Director, TGI Maldives. "We are very happy to have done so as both are very good properties. Helengeli is one of the pillars of diving in the Maldives. It has always been a diver's island and the diving is fantastic out there. The snorkelling as well. The island has a lot of repeat guests so we are trying to keep everything as it was. We are not going to change the prices. We haven't even changed the staff. We have, of course, improved some things, for instance, we have started a photo/video lab.
"Sangeli, being new, is all up to us. We have a mixed clientele and do a whole lot of excursions, motorised and non-motorised watersports as well as diving, of course. We are doing very well there."
OBLU Helengeli and OBLU SELECT at Sangeli are operated by the fast expanding home-grown hospitality brand – Atmosphere Hotels & Resorts. OBLU Helengeli lies in North Malé Atoll, in close proximity to over 30 popular dive spots, a 50-minute speedboat ride away from the Velana International Airport. OBLU SELECT at Sangeli is Atmosphere Hotel and Resorts' latest opening. The island lies 50 minutes away from the airport in North-West Malé Atoll.
TGI is one of the first dive centres to operate in the Maldives. The company started out as a lone dive centre opened by Guiseppe D'Amato after visiting the Maldives in 1983 and falling in love with diving and the Maldivian underwater splendour. In addition to the two new properties, the company operates dive/watersports centres in Alimatha Maldives, Dhiggiri Tourist Resort, Constance Halaveli Resort and Maayafushi Resort Maldives.