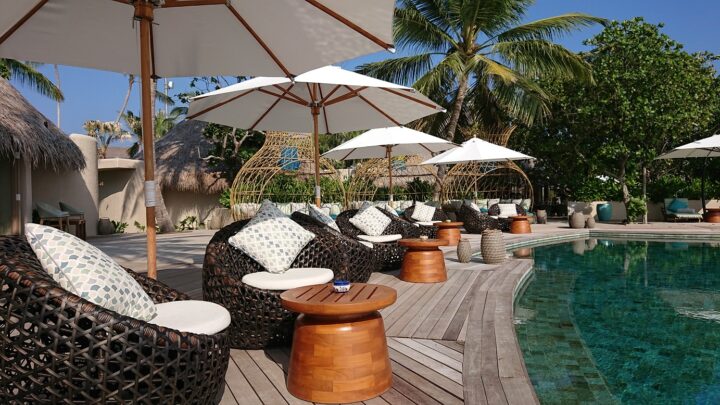 Woven Creations by Onestop
Often synonymous with the tropics, wickerwork furniture is a common sight at many Maldivian resorts. Aside from their rustic aesthetic, pieces furnished entirely in wicker are chosen for their lightweight properties—easy to shift around on an outdoor deck—and the way it complements the natural surroundings. But innovations in wickerwork mean that classic, natural wicker chairs are no longer the only option. There is more to wickerwork than you think, with a multitude of ways to get the material to work within your latest Maldives project.
Wicker is often mistakenly attributed as the material used when it simply refers to the technique employed. Nowadays, wickerwork furniture can be crafted from a whole host of materials—from natural fibres sourced from Asia, such as rattan, willow or bamboo, to newer synthetic materials like HDPE (high-density polyethene) wicker and Olefin ropes.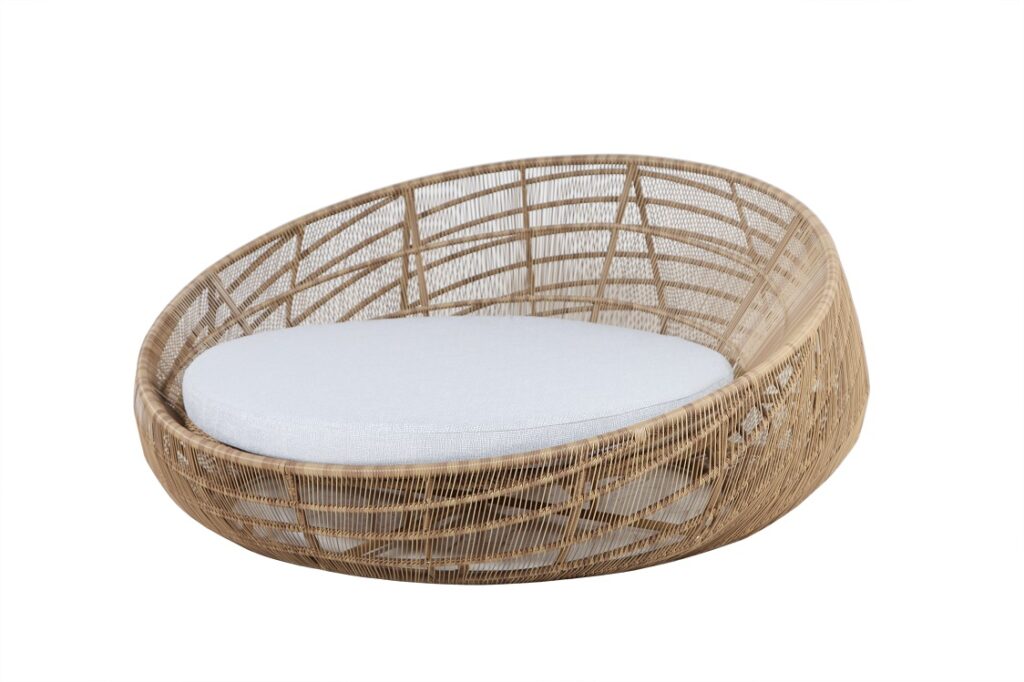 The flexibility of wickerwork means that it's possible to create furniture that spans beyond the usual rattan chair, such as a circular daybed upholstered in cushions, or a uniquely-shaped hanging egg chair that will serve as a conversation piece. Also, the hardiness and durability of synthetic rattan spell more design possibilities, and the material is better suited to outdoor usage compared to its natural counterpart.
Wicker accents look right at home in the Maldives. The natural, sandy tones of wicker can be modernised by weaving a contrasting shade through the material, creating a point of interest or to simply unify the furniture with a resort's brand colours. The solution-dyeing process that synthetic wicker undergoes ensures that colours will be lightfast against the challenging weather conditions of the Maldives.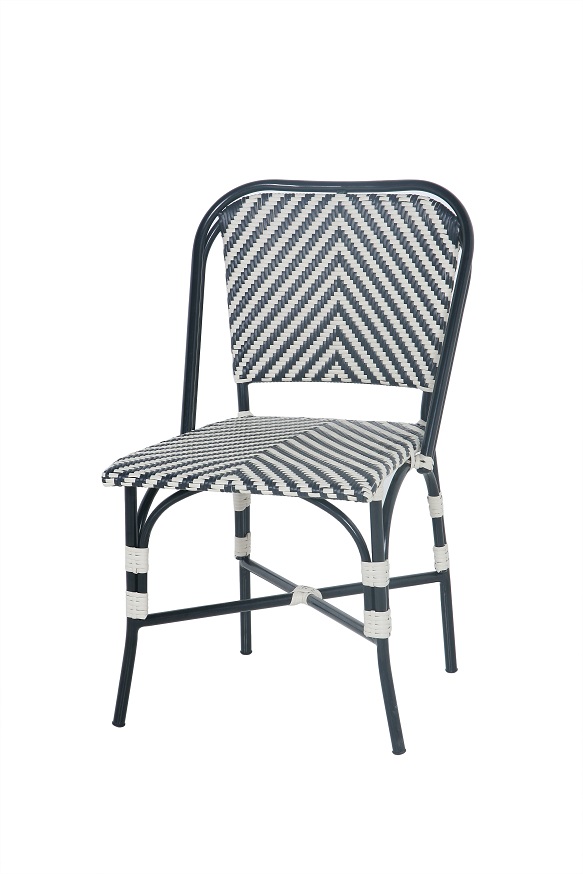 Combining wickerwork with other artisan techniques such as bentwood opens up a whole host of design possibilities, as demonstrated in this black-and-white chair combining the two methods. With a black aluminium frame and its seat and backrest finished using wickerwork in a monochromatic chevron pattern, the piece looks right at home in an Art Deco-inspired bistro on resort grounds.
To navigate the whole trove of silhouettes and materials that wicker provides, this is where Onestop comes in. With expertise honed over the years in the Maldives resort industry, Onestop will be able to advise on every detail making up each customised, one-of-a-kind piece of wicker furniture. Whether it's natural, synthetic, or pairing other techniques with wicker, discover wicker furniture that is perfectly matched to the design you have in mind.