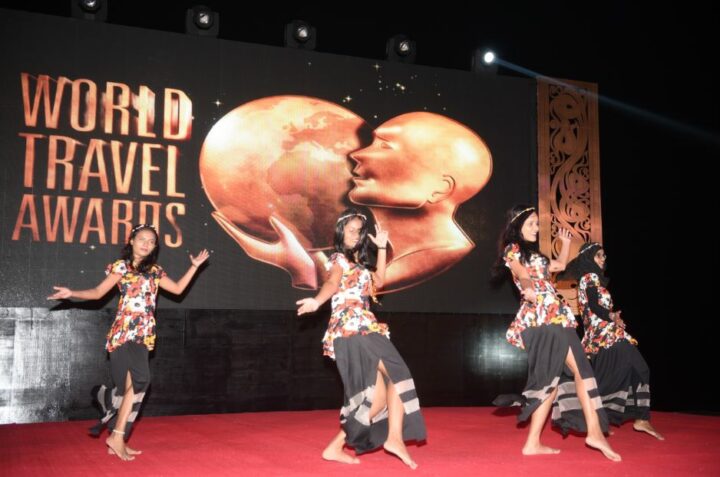 WTA Indian Ocean Gala Ceremony set for Saturday
Final preparations are underway to host the Indian Ocean Gala Ceremony of the World Travel Awards. The prestigious event will take place July 8 at Sun Aqua Vilu Reef, with hospitality leaders from across the region expected to attend to discover who among them has been voted the pinnacle of the travel industry.
According to the organiser, the event will be compered by the hosts of Maldivian Idol Moosa Waseem and Aminath Lamha Latheef, two of the most familiar faces in the Maldives, which will also allow attendees to get in touch with authentic Maldivian culture through traditional dances such as Bandiya and Maafathi. The main act for the evening will be performed by the legendary Maldivian singer Unoosha, says WTA in a statement.
"It will be our pleasure to welcome guests to Sun Aqua Vilu Reef," says Graham Cooke, founder and president of WTA.
"With just days to go until the event, we are putting the finishing touches in place and we look forward to greeting all our guests at what is a wonderful resort in a picturesque tourist hotspot."
Evgenia Boyankova, Group Director of Business Development at Sun Siyam Resorts, adds: "We are getting ready for World Travel Awards Indian Ocean Gala Ceremony with great excitement.
"The team and I look forward to welcoming the participants to our boutique resort where Maldivian hospitality, culture and luxury is unrivalled, this Saturday."
World Travel Awards was established in 1993 to acknowledge, reward and celebrate excellence across all sectors of the tourism industry. Today, it is recognised globally as the ultimate hallmark of quality, with winners setting the benchmark to which all others aspire.
Each year, World Travel Awards covers the globe with a series of regional gala ceremonies staged to recognise and celebrate individual and collective success within each key geographical region. World Travel Awards Gala Ceremonies are widely regarded as the best networking opportunities in the travel industry, attended by government and industry leaders, luminaries and international print and broadcast media.
A full list of nominees for the World Travel Awards Indian Ocean Gala Ceremony 2017 can be seen at worldtravelawards.com.