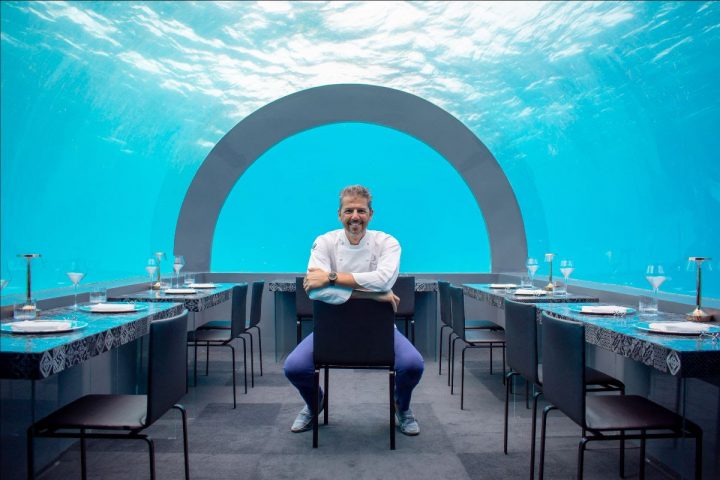 You & Me Maldives Makes History with 'H2O by Chef Andrea Berton'
You & Me Maldives has rebranded its underwater restaurant to 'H2O by chef Andrea Berton', making it the world's first underwater restaurant to be branded and supervised by a Michelin starred Chef.
Located six meters below the water's surface, the H2O is a first of its kind, unique dining experience that's only accessible by boat. From the 1st of April 2021, world renowned Chef Andrea Berton will take over the management of the restaurant, taking its exclusivity to a whole new level, or as Managing Director Alessandro Azzola says, "it's the cherry on the cake!"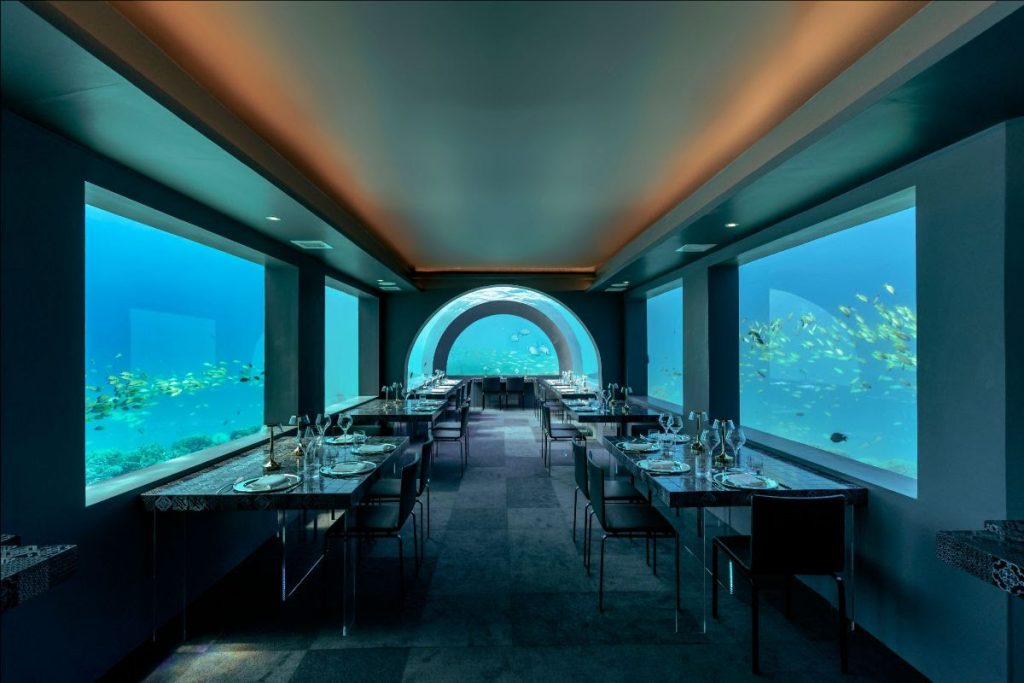 "Our mission is to give to our in-house guest an incredible, unique experience. It has been a fantastic experience even within these 2 years of operation. But now, when you engage a Michelin starred Chef, it takes everything to the next level," said Alessandro Azzola, Managing Director of You & Me by Cocoon Maldives. Within just 2 years since the opening, the resort has established its mark in the market due to its unique features.
The H2O by chef Andrea Berton brings in a whole new taste, a distinctive environment to the restaurant. With every meal, guests will enjoy a different music in order to fully experience the moment and get into the "feeling".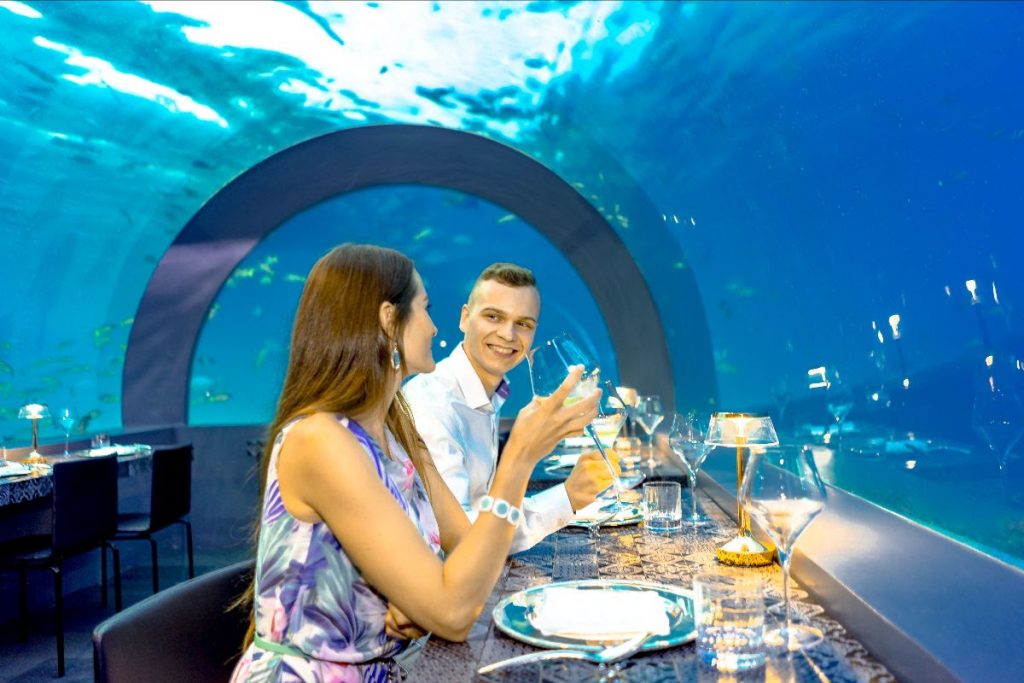 Chef Berton, who entered the kitchen in the '90s, has won four Michelin stars across three restaurants. The legendary Italian Chef has worked his magic at some of the world's best restaurants, including Le Louis XV in Monte Carlo and Via Bonvesin de la Riva in Milan. He has also opened several restaurants of his own.
A favorite destination among honeymooners, the winner of South Asia's Most Romantic Resort at SATA 2020, You & Me Maldives is one of the most unique adults-only resorts in the Maldives. It is the first entirely à la carte island: through the innovative dine-around concept, guests have the opportunity to choose between different restaurants, from breakfast to dinner.