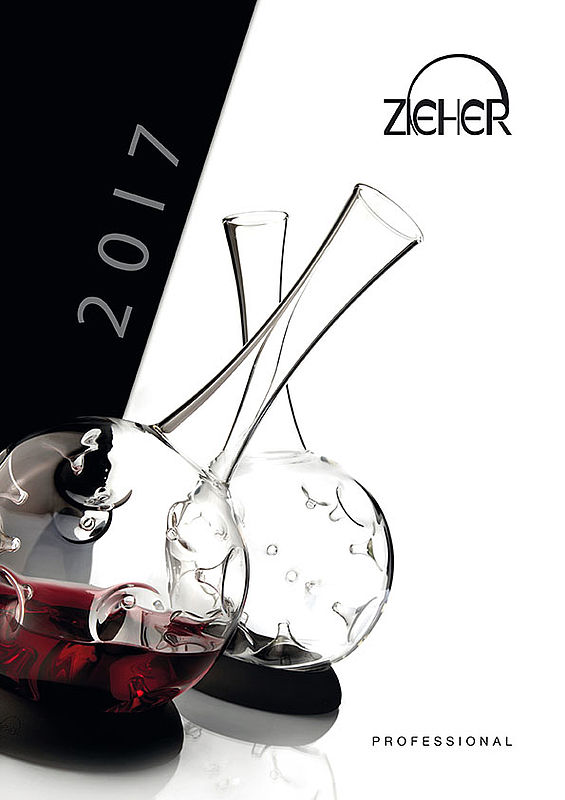 Zieher's "Eddy" – Breathe deeply!
German table wear company Zieher has unveiled its professional line of products for 2017, with the decanter "Eddy" defining the world of extreme wine instruments in a completely new way.
The basic material for this development aid worker for wine is extremely robust and high grade borosilicate glass. This type of glass, which stands out due to its dense structure, extraordinary transparency and hardness, is the precondition for the implementation of the introversive swirl elements.
In an interplay with light and the contained wine, they also create visually interesting colour reflections and almost graphic effects.
In a press statement released by the company, Silvio Nitzsche – WEIN | KULTUR | BAR – Dresden- noted that the decanter "Eddy" defines the world of extreme wine instruments in a completely new way. Their functionality has seldom been united with an aesthetic language of design in such a spellbinding way.
'The matchlessly fast-paced development of structure, which all wines undergo in that respirator, is really fascinating! Once rotating in that texture stimulator they run within seconds, due to the thousand-fold swirls at the conical indentations, through a process, which is equivalent to an oxidation reaction of several hours," He noted.
The volume of this respirator has been dimensioned in a way that, with a filling of up to 1.5 litres, the extension of the wine's surface becomes as large as possible. Due to the flattened bottom the decanter stands up safely and straight, an optionally available base made of matt black silicone also allows an inclined positioning.
The brand Zieher stands for innovative design, both in the table top- and in the buffet-section. At this, the main target audience are five star hotels and top class restaurants and also the innovative gastronomy where dedicated profi-chefs place new trends.
Products made out of different materials such as glass, stainless steel, slate, porcelain etc. and the combination of materials give birth to high-quality and modern tableware and buffet-systems.
This is why Zieher is internationally well known by its target audiences (executive floor, suites, and lounges) as a modern and innovative company with the strength to put new product ideas quickly into practice.
Germany's Zieher products is distributed in the Maldives by;
Sovereign Agencies Pvt. Ltd.
Ma, Moorithi Building, 1st Floor,
Chaandhanee Magu, Male', Republic of Maldives
Tel: (960) 331 4422,
Sales@sovereignagencies.com.mv