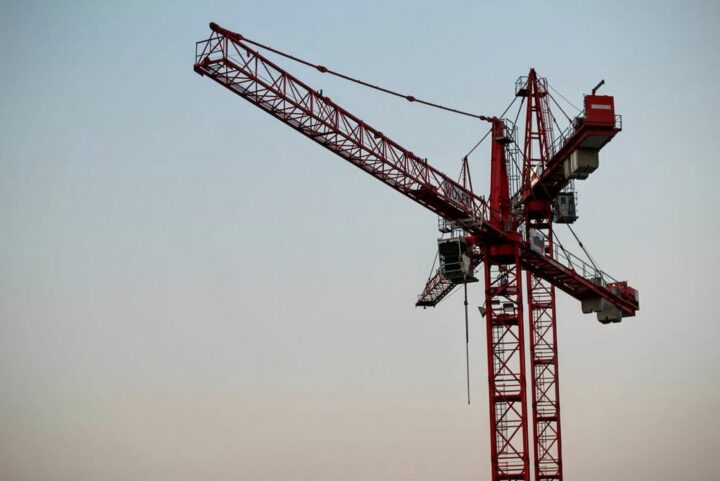 IN-DEPTH: MACI looks at a promising future for resort development sector
Positive Outlook
Maldives Association of Construction Industry (MACI) has forecast a positive outlook to the hotel and resort development sector in the country, attributing positive projections of the whole construction industry to new policies and innovative solutions.
MACI recently held a 'Seminar on Construction Industry Challenges and Possible Solutions', which saw the participation of its members, relevant government offices and institutions, and other industry stakeholders. The seminar saw discussions on a wide array of topics related to the industry, and possible solutions to challenges in the sector.
The Maldives Monetary Authority (MMA), in its Monthly Economic Review for 2017, said that real GDP growth for 2017 is estimated at 4.7% which is to be driven by the expansion of the construction sector, especially stemming from large infrastructure projects planned for 2017. Construction is the second largest industry in the country, contributing around 8% of the GDP.
MACI's objective is to ensure that the majority of construction projects in the country are in the hands of local contractors. Mohamed Ali Janah heads the association, and is the Chairman of Hotel and Resort Construction Pvt. Ltd. He said: "MACI is here to promote the capabilities of local companies, and assure that we are capable of meeting the challenges and demands of the current boom. I am proud of the fact that around 95% of projects are handled by local companies."
Key Concerns
Labour management issues – inherited over a long period of time – are one of the key concerns for the resort development sector, and the industry as a whole. But new and innovative policies have somewhat alleviated a number of challenges, with improvements bringing relief for local contractors over the past few years; moves which MACI welcome openly.
Maldives Immigration and the Economic Ministry currently provide a business-friendly process for labour quota issuance, which involves a thorough vetting of the project requirements. Janah believes both the government and private sector have their roles to play, and must work hand in hand.
"We should not allow or encourage illegal labour to enjoy what we are seeing today. Bold measures must be taken by the government, while local companies must exercise their individual responsibilities. I see improvements are being made," he said, and welcomed the move by the government to accord social housing projects to local talent.
One of the major highlights of the seminar was the announcement by Mohamed Saeed – Minister of Economic Development, of revising current regulations and formulating a more business-friendly labour quota system, which is expected to be put into practice later this year; a move the industry has been in need of for years.
"We look forward to our participation in formulating and implementation of such regulations. I take very positively the government's assurance that the recommendations of the industry stakeholders will be taken into account," Janah said.
Undue Advantage
Local companies are constantly having to face off and compete with foreign contractors, especially regional heavyweights. While this is a positive sign in terms of growing competition forcing local companies to up their game, foreign contractors come in with an undue advantage over local players; strong financial backing from their home governments and financial institutions, capital guarantees, and more attractive borrowing and interest rates.
"Foreign companies are coming in to our playing field, most of the time with more added advantages, and competing with local companies for housing and infrastructure projects that local contractors are capable of handling," Janah exclaimed.
MACI welcomes foreign companies, but only with "good reason"; financial backing, technological knowhow and expertise that they are willing to share with local companies, and specialist contractors providing services which are unavailable in the country like deep sea piling contractors.
Financial Troubles
Substantial growth of the economy, surge in foreign investments and the number of resort development projects have given rise to an increase in the demand for capital and labour, procurement of resources and financing.
The resort development sector comes with enormous requirements, especially related to capital and finance. The challenges are innumerous for local companies taking on the bigger waves, with securing capital for developers, bridge financing, securities involved with borrowing, and extremely high interest rates being some of the most troublesome issues.
"It is almost like we are working for the banks. When the whole world enjoys interest rates as low as 4%, it is only in exceptional cases when the lowest interest rates from local banks start from 8%, not to mention securities involved in borrowing currently close to 150% of a mortgage."
Such are challenges that shun the growth of the industry; choking small and medium sized contractors, barring them from growth and expansion and advancing to the next level. Banks need to raise their lending ceilings, and soon – especially for resort development projects, since the return on investment is still one of the best in the world.
A trend is slowly building where foreign financial institutions are entering the market, capitalizing on unfavorable borrowing options available in the country. With an upsurge in foreign direct investments, foreign banks are grasping at the opportunity to finance resort development projects here; the reason behind a number of good projects that are currently in progress.
The seminar saw the involvement of Bank of Maldives Plc. (BML), which MACI sees will entice positive outcomes in the not too distant future. It provided a platform to share with BML the challenges facing the industry; mostly related to high interest rates and mortgage values. BML currently sports lending policies to local contractors; loans up to US$50 million to small and medium sized companies and up to US$150 million to real-estate developers.
"Banks need to reconsider and look at resort projects from a whole different angle; one where both the banks and developers come out as winners," Janah said.
Signs of Relief
"I believe we are out of rough seas now; and the near future looks like smooth sailing for the industry," Janah said, with a positive mind on the prospects of the near future.
For resort developers, new changes in policies are the driving force behind an ease of doing business. Some new improvements by the Ministry of Tourism include a more efficient approval process for projects, and its initiative to handle all environment-related aspects and acquiring approvals from the Environment Protection Agency, making it a one-stop shop for almost everything related to resort development.
According to Janah, it had previously been a daunting task for local resort developers: "Earlier, following the approval of the concept, we had to submit the entire project details – including structural and architectural details – for approval. Now we can submit it in parts and get approval for individual segments of a project. This move has expedited the development process, allowing us to save precious time and money."
Other Improvements
Some of the other important decisions made during the seminar – which also saw eight roundtable discussions on topics ranging from environment, energy and waste management – included seeking short and long term solutions to dewatering; an issue of huge concern for construction in the Malé urban area.
It also saw the signing of four contracts; one of them with Allied Insurance Company, making way for rebated and discounted premiums for local contractors on Contractors' All Risks insurance. "The seminar was a huge success, in terms of the positive engagement towards finding the right solutions to our problems," Janah said.
The commitment by Thoriq Ibrahim – Minister of Environment and Energy, Mohamed Saeed – Minister of Economic Development and Dr. Mohamed Muizzu – Minister of Housing and Infrastructure to address the issues facing the sector was what closed the seminar in a very 'constructive' note. MACI has a membership of 343 companies, accounting to approximately 95% of local contractors in the country.